Little creatures are popping up on the streets of downtown Fayetteville, W.Va. People might find them hiding in trees, behind bushes, on benches or even inside local shops.
"Cause at this point, we're like a gnome explosion," said Tabitha Stover, Fayetteville Convention and Visitors Bureau executive director.
She came up with the idea to have a month-long scavenger hunt throughout the town, called "Gnomevember."
"With it being November, we thought – Gnomevember. And we kind of have a weird abundance of gnomes already in town, so it seemed like a good fit," she said.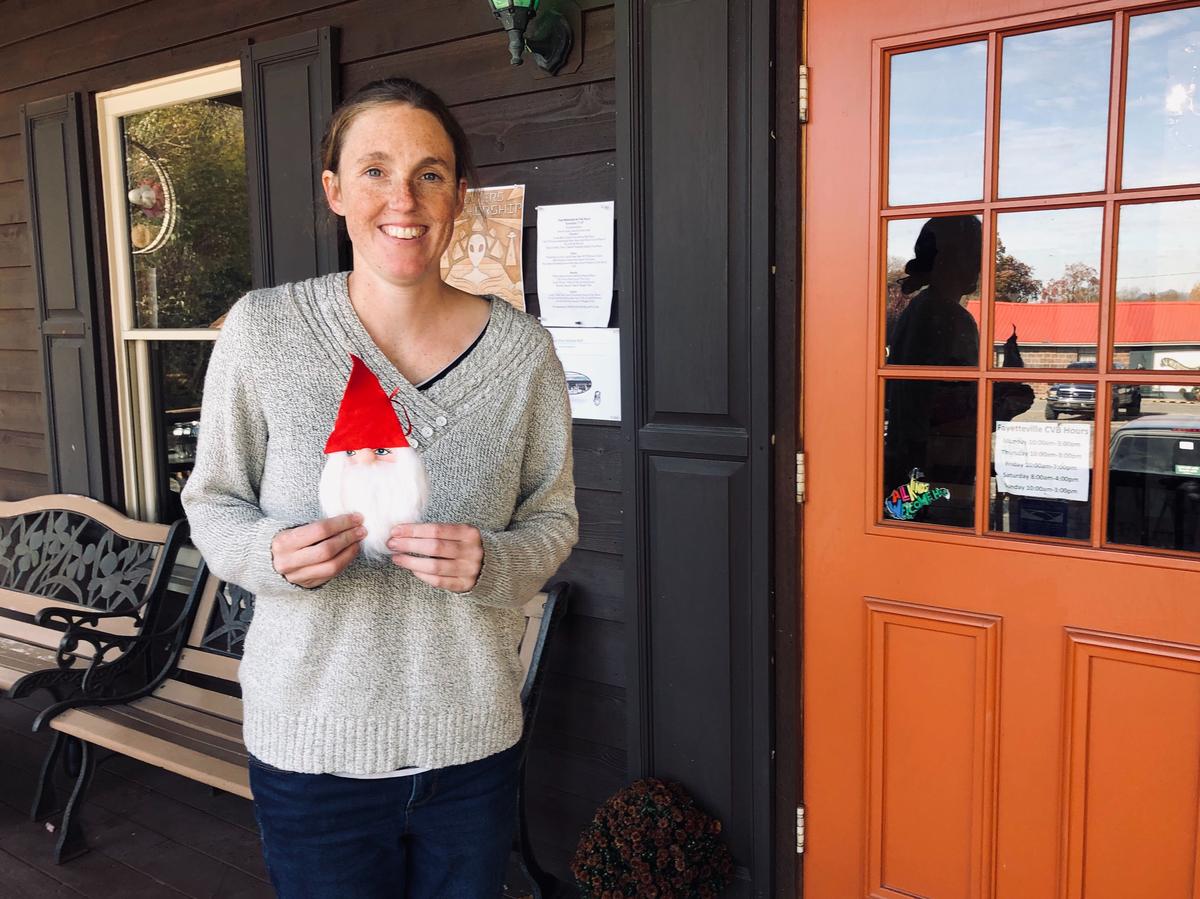 It is a unique tourism campaign to help address the off-season of a tourism-dependent town, Stover said.
Fayetteville was once a coal town in the early 1900s, but has since shifted to an outdoor-tourism economy. Nearby rivers are rated as some of the best white water rafting in the country, and mountain biking and rock climbing are on the rise in the county. But most of those sports are limited to the warmer months.
People spend more than $69 million per year visiting Fayette county, according to a travel impacts study by Dean Runyan Associates. Stover said about three-quarters of that is spent during the peak summer season.
Local business owner Brannon Ritterbush said she notices a decline in visitors during the off season.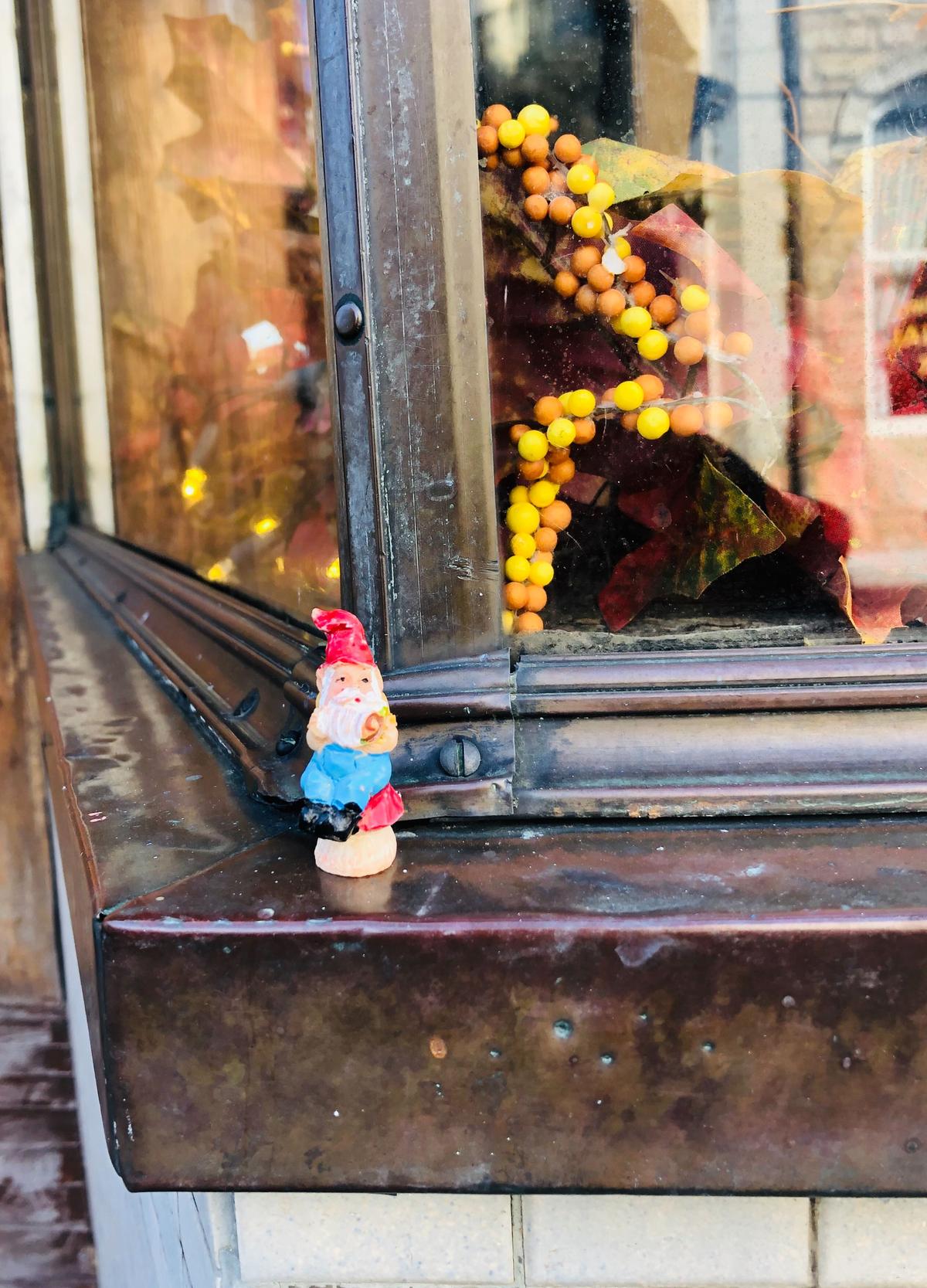 "I'm just glad it's a way to get people here that they normally wouldn't have a reason to get out and about," Ritterbush said about Gnomevember.
People from across West Virginia have donated a variety of gnomes to Fayetteville — more than 80 so far. Some are life-size and some are just a couple inches tall. Others wear a WVU sports jersey, a Santa Claus hat or Halloween colors.
But all the gnomes have a distinct long, white beard, large nose and pointy hat. Some have names like Linda, Bob or Steve.
"We have family gnomes – which is hard to say without laughing," Stover said. "So many people hold onto these little characters. They seem to just keep popping up."
The goal for visitors is to find at least 12 gnomes to earn a small prize. At the end of the month, the person who finds the most will receive a gnome-themed gift basket.
Fayetteville's resident gnome, Walter, lives at Ritterbush's shop, Wild Art Wonderful Things. Walter is about three feet tall and sits behind a sign that reads, "There's Gnome Place Like Fayetteville."
Although gnomes originated in Germany, Ritterbush said they fit West Virginia.
"They're little woodland outdoor creatures, and that's kind of what we are here in Fayetteville," she said.
Tabitha said more than 100 people have participated so far. There was even a family from New Jersey who stopped in Fayetteville to hunt gnomes.
She added that events like this could work in other small, economically distressed towns.
"I think there are so many awesome little towns with potential in West Virginia," Stover said. "I think each town could have its own little thing, be it gnomes or whatever else it is."
Some gnomes had gone missing. Stover said either the mystical forest creatures are roaming or there might be a "gnome-napper" in town.
This story was originally published by West Virginia Public Broadcasting. It is part of West Virginia Public Broadcasting's Southern Coalfields Reporting Project which is supported by a grant from the National Coal Heritage Area Authority.