Where is Rural in the Green New Deal?
Among the packed agenda of the 2019 Democrat-held House, one particular project went from barely noticed to hotly debated almost overnight: The Green New Deal (GND).

The deal is an ambitious social, economic and industrial reform program being proposed as a potential catch-all solution to current climate change regulations and rising social inequities. But those solutions are mainly addressed through an extremely broad set of reforms, investments and infrastructure projects.

Ranging from "net-zero greenhouse gas emissions through a fair and just transition," investments in infrastructure and industries of the future, to promoting "justice and equity by stopping current, preventing future and repairing historic oppression," the list of aspirational goals appears to critics as directionless in its mission.

The ideas addressed in this bold vision for a complete federal policy overhaul are not all entirely new concepts, but only with the new class of fresh Congressmen and Congresswomen sworn in after the 2018 midterms has this particular package begun to garner mainstream attention.

The measures have become a lightning rod for Republican criticism of Democrats, as well as a litmus test for Democratic Presidential hopefuls, who need to walk a fine line in order to satisfy a younger, more radical electorate without scaring away moderate voters.

Apart from Alexandria Ocasio-Cortez, who has been a leading voice promoting the issue, over 40 Representatives have voiced their support.

You can't spell the GND without rural

Here in Appalachia, economic identity is based around extractive economies, putting these concerns right in the crosshairs of the Green New Deal. But the vague promises of the GND proposal and lack of direct involvement with the rural communities presents a problem to many rural organizers.

"As I was thinking and reading about the GND, a couple things stuck out to me and, of course, one of them is that rural does not appear to be mentioned at all," Whitney Kimball-Coe, Director at Tennessee-based Center for Rural Strategies, told 100 Days in a phone conversation.

Kimball-Coe urges policymakers to remember the work that's already being done on the ground.

"Rural communities are already starting to address issues of climate change, and there's local efforts that are honoring the local talent, the local knowledge and local culture of those places […] so don't disregard the work that has already been done at the local level by putting a federal plan on top of it," said Kimball-Coe.

(We reached out to Democratic community leaders and Representatives, including Rep. Alexandria Ocasio-Cortez, Stacey Abrams and Rep. Kathy Castor, the Chair of Select Committee on the Climate Crisis, asking about the inclusion of Appalachian and rural communities into the GND debate, but all have declined to comment.)

100 Days talked to Greg Carlock of Data for Progress, lead author of the policy report outlining the GND vision. When asked about protections for rural communities, he proposed an "umbrella bill where workers from these traditional energy sectors are eligible for benefits, so regardless of your location, or maybe it is location specific, or regardless of industry […] you can apply for certain benefits if you can show that this transition has reached a hardship. You've been laid off and because of the industry that laid you off it opens up way more benefits than traditional unemployment."

He likened it to the benefits provided for the 9/11 first responders, who suffered from work conditions at the sites of terrorist attacks in New York City.

"[…] we also need things that address the positive side of the transition that's pulling them into new growth areas. Whether it's targeting certain subsidies or programs in these communities, a positive injection of resources," he added.

"GND will be a 10-year plan […] with a special eye for communities that have historically relied on fossil fuels, because we know we need to ensure economic security and healthy communities for those who have been on the frontlines of extraction for so long," Erin Bridges, fundraising director for the Sunrise Movement, told 100 Days in a phone interview. The Sunrise Movement, along with the Justice Democrats and the New Consensus, is one of the major think tanks responsible for organizing and crafting the policy behind the GND vision.

"We are very much looking to have communities who are on the frontlines of extraction and climate disaster be playing crucial roles in crafting the policy itself […] we really want them involved in crafting policy," she added.

But, according to Kimball-Coe, "It's crickets out here."

"We're all trying to figure out how to translate it [the GND] for rural audiences, if it's even going anywhere, does it even have legs and should we be spending all our time, capital and energy to track it and follow it and make sure we're part of it," she said.

For Peter Hille, President of Kentucky-based Mountain Association for Community Economic Development (MACED) and one of the majority witnesses at the recent hearing held by the House Subcommittee on Energy and Mineral Resources, the fact that he was able to have his case stated in front of the representatives, some of whom openly supported the GND resolution, is a necessary and a welcome step forward.

"Nobody called me up six months ago and said 'hey, we're thinking about this thing we're gonna call 'The Green New Deal,' what you think should be in it?,'" Hille said.

But, "submitting oral and written testimony into the Congressional record is a little bit more direct input that the Representatives has asked us for over the last several years," he added.

Although officially MACED doesn't have a position on the GND, Hille recognizes that some of its proposals are aligned with his organization's work and could do a lot of good for the community it serves.

The policy

There are very few, if any, actual policy proposals in the Green New Deal.

But Carlock's report doesn't present any actual policies, only policy goals, and more importantly, it fails to acknowledge rural America as frontlines of the climate change.

Carlock mentioned many ideas and potential solutions, with the same larger-than-life ambition that the proponents of the GND say is necessary to face the advancing climate change.

Carlock said that outreach and communication with the rural communities is not his focus right now and pointed to local, state and federal governments as administrative bodies that would be responsible for providing incentives, like new infrastructure or tax breaks.

"I wouldn't say the Green New Deal has enumerated any specific policies on that question," Carlock admitted when asked how, specifically, any of that were to happen, but the consensus is it will have to be all hands on deck.

Carlock sees the need for more research. When asked about the ambitious timeline, he doesn't really have an answer: "I fully acknowledge the difficulties in exploring those questions and how you implement that at a scale that's being proposed."

Weaponizing the Green New Deal

The Green New Deal has become another talking point in a hyper-partisan debate.

Kimball-Coe shared the sense of immediate politicization as well. "I live in a rural area and a conversation about the GND is already politicized before it's even unpacked. I even question how we're going to get beyond that piece of it to even talk about the content," she told 100 Days.

Back in February, 100 Days reported on the Energy and Mineral Resources Subcommittee hearing on ways to transition from coal economies. Despite the majority witnesses having no direct connection to the GND, the bulk of Republican members focused their energy on attacking the proposal and coercing its defense from witnesses.

Recently, White House Press Secretary Sarah Sanders released a statement, which read in part: "Democrats are harassing the President to distract from their radical agenda of making America a socialist country, killing babies after they're born and pushing a 'green new deal' that would destroy jobs and bankrupt America."

Even within the Democratic camp, there are fissures and arguments. Media latches on to moments like this, where veteran California Senator, Diane Feinstein, was confronted by activists over the proposal.

"We were really, really angry at the Democratic leadership for watering down our demands […] our demands were that we get the select committee on a GND and that every single person who was on that committee would have taken "no fossil fuel money pledge" and wouldn't be beholden to the interest of the fossil fuel billionaires," Bridges of the Sunrise Movement told 100 Days.

Instead, Rep. Kathy Castor of Florida runs the committee on climate crisis. The Sunrise Movements doesn't intend to back down from its demand for a pledge.

That attitude could be seen as an indication of deeper divide growing within the Democratic ranks that seems to be splitting along the line of the radical left and more moderate liberals.

So far, it seems that the climate issues have been claimed by the more radical camp that represents mostly younger, progressive voters from coastal, urban areas. The GND, apart from being an aspirational program, is being actively treated as a tool for galvanizing those voters ahead of the 2020 presidential race.

"We're really looking to build support for the GND in every corner of the country and truly cement it as a litmus test for every single politician in this country, especially those who are seeking the presidency," Bridges said.

"We're taking our timeline very seriously […] In 2019 we're going to build the public and political power behind this policy, in 2020 we're going to take on the Presidency so that in 2021 we can pass this legislation," she added.

According to Carlock, we could start seeing individual bills slowly roll out of the House later this month and into the summer. He also suggested that some of the presidential hopefuls might be presenting complete GND programs down the line.

And it could be that the biggest success so far is putting climate change issues front and center of the political debate in America. It is still early and the question remains if the predominantly rural parts of the country, like Appalachia, will have a seat at the drafting table.
Transparency note: Center for Rural Strategies is the publisher of our partner publication The Daily Yonder.

Poll: Addiction, Affordability & Access Top Health Concerns in Rural America
More than four in 10 adults living in rural Appalachia cite drug abuse as the biggest issue facing their communities, according to "Life in Rural America: Part II," a report released this week by NPR, the Robert Wood Johnson Foundation and the Harvard T.H. Chan School of Public Health from a telephone survey of 1,405 adults living in the rural U.S.
This, said, Robert Blendon, Menschel Professor of Health Policy and Political Analysis at the Chan School and co-director of the study, is among the most surprising findings.
Among other disturbing revelations, the researchers say, are that nearly half of rural Americans would be unable to afford to immediately pay off an unexpected $1,000 expense, and that four in 10 say their families have experienced problems affording medical bills, housing, or food in the past few years.
On Tuesday, 100-plus individuals representing community-based organizations, foundations, government agencies, academic institutions, and the media gathered at the Charleston Civic Center in Charleston, West Virginia, to discuss the findings, their root causes and possible solutions.
The first part of the survey was conducted in October of last year.
"We use this public opinion survey work to really provide the initial seed for conversations like the one we're having here today," Carolyn Miller, a Robert Wood Johnson senior program manager, told those assembled. "We aim to shed light on the lived experience of different groups of people to further understanding and to find common ground, and we link results of these calls to other programmatic work and research that we at the foundation are doing, as well as other people around the country."
The survey confirmed some considerable concerns. The researchers found that rural Americans continue to have trouble accessing affordable, quality health care.
More than one in four say there has been a time in the past few years when they needed health care but couldn't get it. Four in 10 adults without health insurance didn't receive that care when they needed it.
And even those with health insurance had issues: One in four who had insurance said they didn't receive care. Among the reasons were that it was still too expensive, they had no way to get to the provider, they couldn't get an appointment, or the provider didn't accept their insurance.
Nearly one in 10 adults living in rural America also report that hospitals in their community have shut down in the past few years.
Part I of Life in Rural America found that the most pressing concerns of rural Americans are jobs, the local economy and addiction. It also found that they are largely optimistic about their families' and their communities' futures. A majority expressed faith in their community to confront and overcome their issues.
This latest report reaffirms that such optimism abides. A majority of rural Americans believe they can make a difference, and they're mobilizing that optimism. Nearly two-thirds of those surveyed say that – while recognizing they need assistance from state and local government in confronting their communities' drug and economic issues – they remain optimistic about the role they can play in improving those communities.
Half have volunteered time to an organization working to make their community a healthier place and nearly half have volunteered their time to a non-religious charitable cause.
Asked how much impact they think they can have in making their community a better place to live, almost two-thirds say they can make a difference.
"The way I look at it," Ed Sivak of the Mississippi-based Hope Enterprise Corporation told the crowd gathered in Charleston on Tuesday, "there ain't nothing wrong in rural America that can't be fixed by what's going right."
Additional resources will be required, Sivak stressed, but within communities is "where the solutions start."
Couple Traveled 100,000 Miles Exploring Rural America, Here's What They Found
Deborah and James Fallows wrote a book called "Our Towns A 100,000-Mile Journey Into the Heart of America."
The husband and wife duo bought a small low-altitude plane and spent just over four years traveling 100,000 miles throughout small towns across America.
Before embarking on this journey, they traveled the world, looking at changing economies in China and elsewhere. James Fallows has been a national correspondent for The Atlantic Monthly for several years.
In their new book, the Fallows quote Mountain Stage Host Larry Groce speaking about why he's optimistic about the future of Charleston, West Virginia. Groce says in the last 10 years he's seen a "Renaissance" in Charleston. That sense of hope for smaller, rural communities is shared throughout their book.
James Fallows said they saw a handful of cities, like Greenville, South Carolina, where the community was able to adapt to economic challenges and rebuild their local economy.
"Greenville 40 years ago was almost all textile economy. Now it's almost no textile economy, but they have a lot of advanced manufactures there," Fallows said. "That was a way they were sort of able to leapfrog."
He said another example of a city that found a way to reinvent itself after a major economic collapse is Allentown, Pennsylvania, which used to rely heavily on its steel economy.
"More often what happens is that when a great big employer goes away, like has been the case in West Virginia with coal, there usually is not one big thing that takes that place," Fallows said.
"What we saw when we were in West Virginia in the summertime is that the hope for Appalachia, and for rural America, from what we've seen, is a diversity of smaller things, some of which will succeed. You don't know which bet is gonna make it, so you make a lot of bets," he added.
Thanks to Jan Pytalski, Author at 100 Days in Appalachia, for his help with this interview.
This article was originally published by West Virginia Public Broadcasting.
Rural Drivers Can Save the Most From Clean Vehicles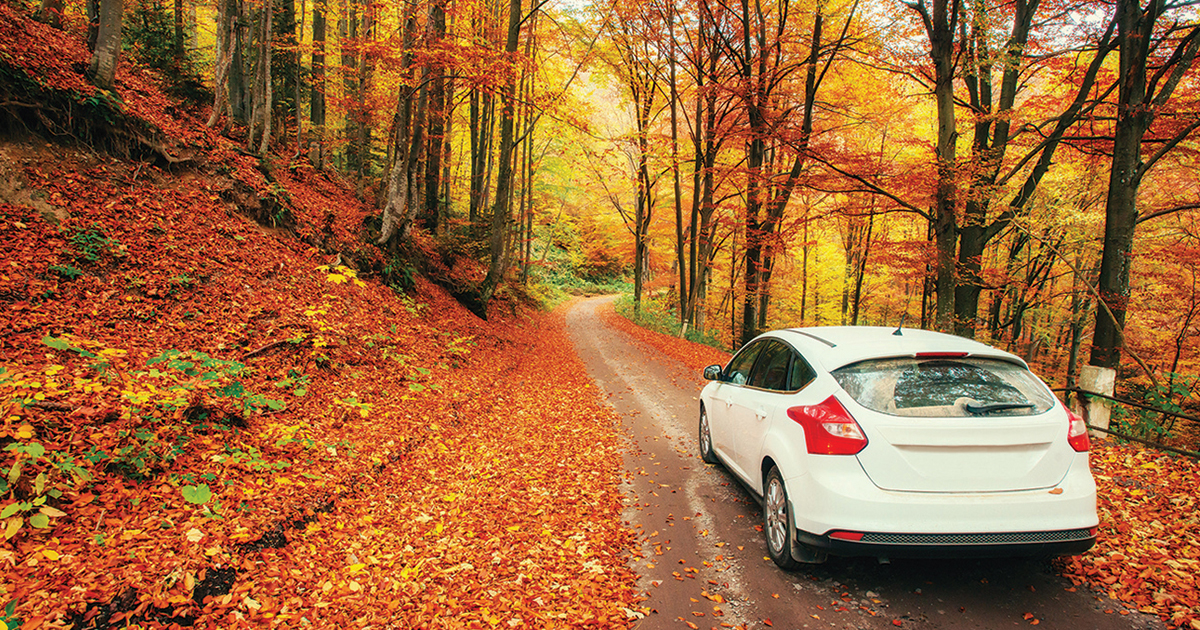 This post was written in collaboration with Maria Cecilia Pinto de Moura
The transition to clean vehicle technologies such as electric vehicles will benefit consumers everywhere, promising lower operating and maintenance costs, along with less pollution and a cleaner environment.
But the drivers with the greatest economic potential to gain by purchasing an electric vehicle are the residents of small towns and rural counties. Drivers living outside of urban areas often have farther to travel to work, shop, and visit a doctor. They have to repair their vehicles more frequently, they produce more carbon emissions per capita, and they spend more money on gasoline. As a result, rural drivers have the greatest potential to save money by making the switch to an electric vehicle.
Overall, rural residents have the potential to save up to twice as much as urban residents by making the switch from a conventional sedan to an electric vehicle. In addition, rural residents who drive pickup trucks and SUVs have the potential to dramatically cut their fuel costs and emissions through programs to encourage efficiency and electrification.
Rural drivers' potential to save money and cut emissions
Using data from the 2017 National Highway Traffic Survey, we created a model that approximates what vehicles are being driven, and for how many miles, in every county in the Northeast and Mid-Atlantic region. This data allows us to approximate the average cost and emission savings from an electric vehicle in each county. We also mapped out some of the differences in vehicle miles traveled that form the basis of these calculations (see below, our full methodology is here).
Overall, we find that in our most rural counties, the average driver will save $870 per year and cut carbon dioxide emissions by more than 3 metric tons per year by choosing an electric vehicle over a conventional sedan. That is almost twice the average emissions reduction from an EV in our most urban counties.
Bringing clean vehicle technologies to rural areas will not only benefit rural drivers, but it will also improve whole rural economies. Nearly all the money that we spend on gasoline and diesel fuel ultimately leaves our towns and our region, for other parts of the world. As electric vehicles replace the internal combustion engine on our roads, there will be more money in consumers' pockets – which means more jobs, and more local development for our small towns.
Obstacles to rural electrification
Unfortunately, although rural residents have the greatest potential to save from purchasing an electric vehicle, currently EV sales are concentrated in urban areas and inner suburbs. As of 2017, people in urban areas and inner suburbs report that they are about three times more likely to own a plug-in vehicle compared to people in rural areas.
Rural drivers share many of the same challenges in selecting an electric vehicle as urban and suburban drivers: not many consumers are aware of how easy it is to make the switch to an electric vehicle, and the charging infrastructure is inadequate. These concerns are particularly acute for rural drivers, who on average need to travel greater distances between charging stations and destinations. Rural drivers do have one major advantage over urban drivers: they are much more likely to have access to offstreet parking, which should make installation of a home charging station easier.
In addition, rural drivers may have additional concerns about electric vehicle technology, such as the ability of electric vehicles to provide adequate performance in cold weather climates (hint: EVs are great in cold or inclement weather) or to provide enough range to deal with rural driving distances. Some of these concerns are being addressed through improvements in technology: at 200+ miles, cars like the Chevy Bolt and Tesla Model 3 can serve the daily driving needs of residents of all areas. But even as the technology improves, cultural assumptions about what kind of vehicle is appropriate in what kind of area may remain.
As more electric vehicle models come to market, and vehicle costs continue to drop, rural drivers will have increasing choices in vehicle types from SUVs to pick-up trucks. But an EV may not work for every rural household today. Fortunately, automakers compelled by vehicle efficiency standards have been bringing more efficiency gasoline and diesel cars and trucks to market. Upgrading to a newer, more fuel efficient vehicle is another strategy available for every household today.
The Northeast needs a rural electrification strategy
Increasing growth of EV sales in rural areas will require states of the Northeast region to take a more proactive approach towards electrification in rural areas. We need a targeted strategy to reduce the barriers to adopt electric vehicles in our outer suburbs and rural areas. Such a strategy should include:
Increased incentives for rural & low- and moderate-income drivers. Overcoming the high purchase price of the vehicles is critical to achieving mainstream penetration of electric vehicles. Northeast states should consider adding additional incentives to make electric vehicles affordable for rural drivers. These incentives should include not only additional upfront rebates to reduce the purchase price of the car, but also financing assistance to help people with insufficient credit to purchase a new car. By targeting rural drivers, we can use incentive money most effectively to achieve our goals for emission reduction and cost savings.
Vehicle retirement programs to take the most inefficient trucks off the road. Many rural drivers are stuck driving some of the dirtiest, most inefficient vehicles on the road. A 10 year old Ford F-150 gets as little as 14 mpg, for example. A rural driver who trades an old F-150 to a new model can save up to $1,000 per year. Programs such as California's Enhanced Fleet Modernization Program have helped retire some of these low-emission vehicles and in the process saved money for drivers of all kinds of vehicles.
Build rural charging infrastructure. Addressing rural range anxiety will require increased investment in rural charging stations. Utilities should target rural areas for support, both for public charging and for support in constructing home charging stations.
Support grassroots education outreach and marketing efforts. Bulk purchasing programs such as the Drive Green program run by Green Energy Consumers Alliance can reduce costs and help consumers address the complex decisions necessary to purchase an electric vehicle. Utility programs such as Green Mountain Power's electric vehicle program can negotiate good deals from the auto industry and help their customers make the switch to electric vehicles. These programs should be encouraged to target rural communities and drivers.
As states in the Northeast and Mid-Atlantic consider new regional strategies to address transportation emissions, it will be critical for states to identify new strategies to help rural residents cut emissions and save money on transportation. One piece of a rural transportation strategy should be to enhance infrastructure that provides an alternative to driving an automobile, through expanded regional public transportation that give them easy access to urban centers, pedestrian and biking infrastructure that create vibrant communities in small towns. We should also consider how to best use innovative new transportation models facilitated by technology, such as vanpools, flexible bus routes, and ride hailing and sharing services to expand clean mobility to rural residents.
At the same time, we know that realistically driving a personal vehicle will remain an important part of the transportation system for rural communities. We need to provide rural residents with the cleanest vehicles that fit their needs. We encourage states to meet the challenges facing rural drivers with bold investments that can save money for consumers and reduce pollution for everybody.
This article was originally published by the Union of Concerned Scientists.