'That's Vinegar': The Ohio River's History of Contamination and Progress Made
In 1958, researchers from the University of Louisville and the Ohio River Valley Water Sanitation Commission gathered at a lock on the Monongahela River for routine collecting, counting and comparing of fish species.
At the time, the best way to accomplish this was what's called lock chamber sampling, or filling a 350-by-56-foot lock with river water, injecting it with cyanide and waiting for the dead fish to float to the top. Archaic, but effective.
On this particular day, researchers opened the chamber to find one fish inside.
One fish.
It shouldn't have been surprising, said Jerry Schulte, a biologist who managed the source water protection and emergency response team for the Ohio River Valley Water Sanitation Commission [ORSANCO] for more than two decades. After all, the steel companies that dotted the region's riverbanks were dumping their contaminated water right into the rivers. The waterways were so acidic that the steel-hulled boats meant to last 20 years rusted out in three and the pH routinely measured less than 4.
"That's vinegar," Schulte said. "It was so polluted, you could see it, smell it and taste it."
By the time Schulte began monitoring fish species in the 1990s, thanks to environmental and industrial regulations like the Clean Water Act, the Ohio River and its major tributaries, including the Mon, had changed. They no longer looked or smelled like open sewers. Mayflies hatched on their surfaces; many pollution-intolerant aquatic species returned; and lock chamber sampling — done without cyanide — could yield hundreds, even thousands, of fish.
"It's a functioning ecosystem now," Schulte said.
Functioning doesn't mean perfect, however. As recently as 2015, the U.S. Environmental Protection Agency named the Ohio River one of the country's most polluted. Industrial contaminants, including the "forever chemical" perfluorooctanoic acid (PFOA), have been detected on long stretches of the river and toxic algal blooms erupt when conditions are just right. Still, most of the time, the majority of the river's 981 miles are ripe for recreation and fit for drinking after proper treatment.
The same can't always be said for the greater Ohio River watershed.
The Ohio River drainage basin is an interconnected web of small rivers and creeks covering 205,000 square miles of largely rural, Appalachian landscape and is home to 25 million people, many of whom are among the country's poorest.
In parts of the basin, acid mine drainage turns creeks the color of Orange Crush, agricultural runoff chokes streams with nutrients, and combined sewage and stormwater pipe overflows fill waterways with dangerous bacteria.
Watershed pollution in Appalachia, much of which has been caused by coal mining, is an ongoing environmental hazard that mimics the threat steel once posed to big cities on the Ohio. It threatens aquatic life, endangers people taking part in river recreation and — perhaps most critically — creates water unfit for human consumption.
It Started With a Slurry
BarbiAnn Maynard stands on the porch of her home in Huntleyville, Kentucky, (population 188) and points across the two-lane road, where three houses perch on a tree-speckled mountainside.
"That one — dementia. This one — dementia. That one over there — dementia. My dad — dementia," she said. "You can't tell me that's not because of the water."
On Oct. 11, 2000, 300 million gallons of coal slurry broke through a reservoir in Martin County, Kentucky, flooding the abandoned mine shafts below and rushing out into the waters of Wolf Creek and Coldwater Fork.
The black custard coated and killed everything in its path as it slithered for hundreds of miles and shifted into adjoining waterways, including the Tug Fork, Big Sandy and Ohio
rivers. In Martin County, sludge crept into yards and across roads, creating pools 5 feet deep.
"It was like mud pie," Maynard said, "only instead of mud and water, it was mud and oil."
The slurry was an unprecedented disaster — 30 times larger than the Exxon Valdez oil spill more than a decade earlier. It wiped out aquatic life in the creeks and cut off drinking water to nearly 30,000 people.
When water service resumed later that year, bills came stamped with a warning: If you have a severely compromised immune system, have an infant, are pregnant, or are elderly, you may be at increased risk and should seek advice from your health care providers about drinking this water.
The first time Maynard received that warning, she was 24 years old and pregnant with her daughter. Nineteen years later, the water in Martin County still comes with warnings.
But the roots of the county's water issues and the fixes are complicated.
The water issues start at the treatment plant, where water pulled from the Tug Fork River is disinfected. Multiple municipal tests over the years show water in Martin County exceeds the maximum contaminant level for trihalomethane and haloacetic acid, both byproducts of the water's treatment and both carcinogenic. Maynard believes her late mother's multiple bouts with cancer are a direct result. But without such treatment to the water, customers could be exposed to harmful bacteria and whatever residual effects of the coal slurry are still present in the waterway.

It's not a good choice, said Paul Ziemkiewicz, director of the West Virginia Water Research Institute at West Virginia University. Water authorities need to use limited amounts of chemicals to avoid bacteria-causing illness, but too much of those chemicals could put their residents at risk for cancer.
The other problem occurs when water leaves the plant and heads toward homes. Like much of eastern Kentucky and southern West Virginia, Martin County has an aging infrastructure problem and little money to fix it. In West Virginia, underfunded treatment plants and straight-line pipes that combine sewage and stormwater have allowed raw sewage to collect in creeks, creating a public health crisis by serving as a breeding ground for bacteria.
In Martin County, the problem is broken pipes. Experts estimate nearly 70% of drinking water is lost while contaminants in the soil and groundwater are allowed to leach into the system. In coal country, Maynard said, who knows what gets in.
Representatives from the Martin County Water District did not return a phone call seeking comment but have said in the past that they are changing the chlorination process to avoid contamination issues and are looking for funds to fix broken water lines.
For residents in Martin County, turning on the tap is always a surprise. Some days, it's cloudy and smells so strongly of chlorine that it burns the eyes. Other days, water is the color of weak tea and sediment settles in toilet bowls and shower drains.
The result, Maynard claims, is that no one in Martin County trusts or drinks the water. Maynard drives 45 minutes to a spring at the Mingo-Logan county line in West Virginia to fill containers with fresh water to drink. She uses antibacterial hand soap as body wash in the shower and cleans her hands with disinfectant wipes rather than running them under the tap.
She'd like nothing more than to follow her now-grown daughters out of the county and leave the water issues behind, but her land along the Tug Fork in Huntleyville has been in the family for five generations and she is her ill father's caretaker. So she came up with another option.
"I figured I could lay down and die or I could fight," Maynard said. "And I'm a fighter."
She's become the face of the Martin County water crisis, both locally and in media outlets as far away as France and Japan. She has a vast and growing collection of water-related public documents, religiously attends municipal meetings and writes letters to the public service commission. Every few months, she drives across the state line to a Tennessee grocery store to pick up pallets of bottled water, which she then distributes to county residents.
But no amount of anger or advocacy can fix the underlying issue plaguing Martin County and others like it: inadequate funds. According to Martin County officials, it will take at least $10 million to address the water issues there.
As of Sept. 5, the county had received two grants — one from an abandoned mine fund and another from the U.S. Army Corps of Engineers — to improve water supply infrastructure and service. Together, the grants totaled $4 million.
Even with the money, Maynard doesn't trust that the most pressing problems will be addressed. In 2018, several members of the county's water board quit after the state attorney general opened an investigation into mismanagement. After an 11-month investigation, the grand jury returned no charges.
"There's a lot of greed and corruption," Maynard maintained. "And they haven't used common sense."
But even in areas of the river basin where sensical solutions to water pollution have been developed and instituted, the results are still subject to imminent financial threat.
The Great Irony
Just off Township Road 1 in the unincorporated community of Carbondale, Ohio, a constant stream of acidic water seeps and sputters out of the abandoned AS-14 mine complex.
Before 2004, that water washed across a field and the road before dumping into Hewett Fork, turning it tangerine. It was so laden with acidity that snow plows had to be called in to scrape the resulting iron off the asphalt, and fish kills became a regular occurrence where Hewett Fork flows into Raccoon Creek.
Today, the water from AS-14 instead flows into a tall green structure — known as the Carbondale doser — and turns a wheel, releasing pinches of powdery calcium oxide from the cylindrical tower above. The calcium oxide neutralizes the acid in the water as it makes its way through a concrete channel and into Hewett Fork.
The upshot of the doser is a rehabilitated waterway. Hewett Fork no longer causes fish kills, and 90 miles of Raccoon Creek, which flows through southeastern Ohio, are now safe for recreation.
This process for remediating acid mine drainage in creeks isn't a perfect one, said Jen Bowman, the director of environmental programs for Ohio University's Voinovich School of Leadership and Public Affairs, which worked with the Ohio Department of Natural Resources [ODNR] on the doser project. It takes time for the calcium oxide to dissolve, so a section of Hewett Fork near the doser still runs rusty and lifeless before giving way to clean water.
And the doser is expensive. It cost ODNR nearly $400,000 to install, and the tower must be refilled with calcium oxide every six to eight weeks at a rate of about $40,000 per year, according to Bowman. The money comes from the Abandoned Mine Land Reclamation program.
There are other, cheaper ways to prevent abandoned coal mines from harming waterways, and in southeastern Ohio — where a loose loop of 11 villages and unincorporated communities is collectively known as the "Little Cities of Black Diamonds" — they've tried many of them.
A mine near Lake Hope State Park, fewer than 20 miles west of Athens, was sealed off nearly 20 years ago. Doing so prevents pollution from entering the water and creates a prime area for camping and water recreation. Closer to Athens, Bowman and her team at Ohio University [OU] have created a steel slag leach bed system, which uses an alkaline byproduct of steel production to neutralize acidic water.
However, the funding for all of these projects could be in jeopardy.
Since 1977, the federal Abandoned Mine Land Reclamation Program has doled out money to states in order to soothe the scars of coal mining. But the money for that program is collected from a fee on coal companies that is set to expire in 2021.
This is the great irony of coal: the restoration of abandoned mines hinges on the perpetuation of coal mining.
With the abandoned mine land fund and its resulting projects in peril, university research institutes like Bowman's have been joining environmental nonprofits in entrepreneurial efforts to ensure that remediation continues.
In Ohio, researchers at OU's Russ College Department of Civil Engineering and experts at the nonprofit Rural Action have launched a pilot program that uses acid mine drainage pollution to create paint pigments.
In West Virginia, Ziemkiewicz and his team at the West Virginia Water Research Institute are extracting rare earth elements from acid mine drainage. These elements, which until now have largely been imported from China, are used in dozens of technological products, including cell phones, computers and televisions.
The hope is that these initiatives will eventually generate enough money to cover the remediation and abatement projects that have restored waterways.
"Maybe it gets us out of that vicious cycle of mining coal to fix the legacy of coal mining," Bowman said.
But even if that cycle can be broken, even if paint pigments and rare earth elements turn a profit and remediation projects are funded in perpetuity, that doesn't fix the Ohio River drainage basin.
Because while coal is a dire problem, it is just one of many problems.
Common Sense and a Willingness To Do the Right Thing
Every September since 2007, open-water swimmers have leapt off the Serpentine Wall at Cincinnati's Sawyer Point and into the Ohio River. Their goal is to swim the 450 meters to the Kentucky shore and back again.
This year, it didn't happen. Days before the race was to commence, ORSANCO received reports of algae in the water, and the Kentucky Department for Public Health issued a harmful algae bloom advisory, effectively shutting down river recreation.
It was the second bloom in the month of September. The first erupted near Huntington, West Virginia, and grew 50 miles long before dissipating, according to Youngstrom.
The blooms are a result of rains that wash fertilizer off farmland and into nearby creeks. Those nutrients eventually make their way to the Ohio River, where algae feed on them. That, by itself, wouldn't be such a problem. But long periods without rain cause river flow to slow, allowing sediment to drop out of the water and sunlight to come in, creating the perfect conditions for rapid algae growth.
"Prior to 2015, everyone thought algae blooms were a lake problem," said Greg Youngstrom, an environmental scientist and harmful algae bloom expert at ORSANCO.
That summer, more than 700 square miles of toxic algae grew on the Ohio River in West Virginia and Ohio. River recreation ceased and, as blooms made their way into drinking water intakes, several companies had to switch to alternate water sources.
According to Youngstrom, the increasing frequency of algae blooms is related to the extreme weather conditions brought about by climate change. More intense rainfall followed by long, drought-like stretches are just what algae need to thrive.
There are simple ways to help curb the problem. In Ohio, Bowman is on a mission to create a 50-foot buffer at the edge of area waterways — basically a barrier of untamed grasses, shrubs and trees that would prevent erosion and provide shade from sunlight.
It's a slow process. In rural areas, farmers aren't particularly interested in giving 50 feet of land that could be used for planting. Around Athens, residents have become accustomed to neatly manicured riverfront property and aren't keen to let it go uncut.
"A lot of it is just behavioral change," Bowman said.
Ziemkiewicz found that behavioral change was also the solution to a 2008 crisis in the Morgantown, West Virginia, area. That fall, salinity in the Monongahela River spiked, causing problems for public water supplies and eventually leading to a fish kill on Dunkard Creek.
Government and industry argued over responsibility — "Pennsylvania blamed West Virginia, West Virginia blamed Pennsylvania; coal companies blamed oil and gas, oil and gas blamed coal companies," Ziemkiewicz said. He and West Virginia Water Research Institute Assistant Director Melissa O'Neal developed a network of watershed groups willing to monitor the total dissolved solids that were causing the rising salinity.
Their findings showed that while the source of total dissolved solids was mine water, the salinity wasn't actually the mine's fault. The weather was especially dry that season, resulting in low flows. They developed a model that showed coal companies how many total dissolved solids could be safely released based on river flow.
"With Melissa's data, a spreadsheet model, some common sense and the willingness of industry to do the right thing, we solved it," Ziemkiewicz said.
It's a lesson he tries to impress upon fellow researchers and scientists because he believes if true progress is to be made in the fight for clean water, it will require an abundance of data and a lack of political agenda, especially as burgeoning industries bring about new water challenges.
"We need to be fair arbiters," Ziemkiewicz said. "If we just sit in our ivory towers and write journal articles and discuss whether the world is moving in the direction we think it should, we aren't fixing the problem."
April Johnston, a freelance writer for 100 Days in Appalachia, authored this story. She can be reached at aljohnston14@gmail.com.
Good River: Stories of the Ohio is a series about the environment, economy, and culture of the Ohio River watershed, produced by seven nonprofit newsrooms. To see more, please visit ohiowatershed.org.

A Pittsburgh-area Test Case in Working Across Political Boundaries to Address Flooding
Anthony Wolkiewicz had his picture taken with Fred Rogers while working at WQED in 1977.
Rogers made a special point to ask about Wolkiewicz's youngest son. "Who is this? I don't remember him in my neighborhood," Wolkiewicz remembers him saying in the same voice he used on Mister Rogers' Neighborhood.
It's sheer luck that Wolkiewicz still has that photo: he lost many of his cherished photographs when his basement flooded in June 2017. More than 2 inches of rain fell in an hour, he said, and Saw Mill Run Creek behind his house "became a raging rapids."

"It crested over its banks, and I got 4 feet of water in my basement," Wolkiewicz, 65, recalled.
He watched as a television was carried along the stream behind his house. The street in front of his house flooded, too, so water was pouring in from both directions.
"It's like if a dam was up the road and someone opened the floodgates. Up it came and over the bank, and done deal," he said. Insurance money covered his major appliances but not many of his other smaller items, including his electronics, which filled a dumpster. He estimates he lost $20,000 worth of items. The flood water was mixed with sewage, so his five nephews helped to spray the entire basement down with bleach water. He was without air conditioning for two weeks, which exacerbated a breathing condition.
Wolkiewicz bought his home along Provost Road in the Pittsburgh neighborhood of Overbrook in 2011 for about $34,000. He said his neighbors told him then that flooding wasn't a big problem. But in June 2018, his house flooded again.
Now when it rains, he stays home to pile sand bags and make sure debris from the flooding in his basement doesn't block up the sewage drain.
More rain has fallen in the Pittsburgh area over the last two years than at any other time in recorded history. Two of these storms have resulted in deaths in the past decade, as drivers were caught on roadways that flooded.
The area where Wolkiewicz lives along Saw Mill Run in the South Hills is one of the worst in the Pittsburgh region for flood risk. But it's not the only area. Flooding has become pervasive, with massive damage to the suburbs of Bethel Park and Upper St. Clair and whole sections of towns like Etna and Millvale.
Stories like Wolkiewicz's have become common across the region.
Wolkiewicz could build a wall in his backyard, he said, but that would just push the flooding down into his neighbor's yard. That's the same problem facing local boroughs and agencies like the Pittsburgh Water and Sewer Authority [PWSA]. If you stop flooding in one location, how do you create a permanent fix that doesn't just make rushing water your neighbor's problem?
And in Saw Mill Run, it's particularly complicated: the houses across the street from Wolkiewicz are located in the borough of Whitehall, with a totally different local government. Saw Mill Run has become one of the region's most important test cases for what the whole region may need to consider: working proactively across political boundaries to address the flooding.
Experts and local community leaders have been developing plans but still don't have the support to implement them at the scale that is needed. Possible solutions include buying up perpetually flooded houses and businesses, turning sections of the watershed back into natural floodplains instead of concrete lots, and developing flood control projects that cross municipal boundaries. But doing so is easier said than done in a county that's one of the most fragmented in the country.
Otherwise, residents like Wolkiewicz and his neighbors are left dreading rain that could mean a loss of property, or worse. Last summer, he paid $1,000 to turn his garage door into a brick wall in the hopes it will keep the water out. He won't know if it will work until the next flood comes.
Overbrook
In July, about 40 concerned citizens from Overbrook showed up for a community meeting to hear what local leaders plan to do about Saw Mill Run.
Residents often interrupted presentations from PWSA to talk about flooding problems on their own streets.
Kate Mechler, the deputy director of engineering for PWSA, said the agency would try to respond to each of the specific complaints. "We have started a stormwater investigation team," she said. "This team is hammered. We get a lot of calls."
PWSA couldn't quickly fix each of their complaints, Mechler said, without looking at how those fixes would affect their neighbors and others in the watershed. "We don't want to keep pushing water where it can't go," she said.
Anthony Coghill, the Pittsburgh city councilman for most of the Saw Mill Run area, sees the problem as nearly beyond repair. As a roofer, he said he understands how water moves across roofs, down gutters and into the streets and sewers. He thinks there is only one answer.
"I'm tired of saying, 'We'll get an engineer out here,'" Coghill said. "The bottom line for me, when I see the devastation going on … Buy out."
The Saw Mill Run watershed includes more than 14 Pittsburgh neighborhoods and a dozen municipalities. Coghill proposed that the city allocate $2.1 million to buy out the homes of city residents with the most flood-prone properties on Provost Road. Although Coghill pushed for the idea with the city, its 2020 budget did not include this funding.
Steve Kaduck, who runs an auto upholstery business in the neighborhood, agreed with Coghill that the best solution was to buy out the Provost Road homes and turn it into a basin to catch floodwater. "Until they find a retaining space or a new pipe going to the river, it ain't going to stop," he said.
But he's seen flooding there for 50 years and nothing has been done. He said he feels frustrated that their problems have recently taken a backseat to flooding in suburban communities, like Bethel Park and Mt. Lebanon. "We don't make the news anymore," he said. "We're not news. We're old news."
Saw Mill Run
Back in October 2018, Lisa Werder Brown, the executive director of the Watersheds of South Pittsburgh, drove along Saw Mill Run Boulevard and started counting used car lots, which she perceives as a sign that new businesses are wary of flooding risks.
To really turn Saw Mill Run around, she said, the region needs to turn large chunks of the valley next to the creek back into a natural floodplain. She said it should become natural parkland that would become an amenity people would want to visit rather than avoid.
But doing so would require a large investment to buy properties already there. According to Brown, the federal government finds more value in buying out property in wealthier neighborhoods, like the agency recently did in Upper St. Clair, an affluent suburb outside of Pittsburgh, she said.
In October, Ana Flores, the Ohio River sewer shed coordinator for PWSA, visited a small stretch of Saw Mill Run Creek. So much water pours into the stream during storms, moving at such a high speed, she said, that it's ripping soil from the bank and pulling it into the stream. That's exposing tree roots and causing whole trees to fall in.
She pointed to a tree log that was jammed up against a small bridge. The water in a previous storm was strong enough to carry the trunk downstream, she said. So much soil is eroding that eventually the roadway next to the stream may start to cave in.
PWSA's plan for this 200 feet of creek is to change the angle of the bank to rise gradually, like a skateboard ramp, rather than like the vertical wall it is now. That will slow the water down and prevent erosion. It's a small project for a creek that has problems all along its 9-mile length.
Flores hopes to return to build a more ambitious stormwater project. On the other side of the bank, 5 acres of gravel and brush have sat empty for more than two decades. The federal government purchased 20 properties there that flooded repeatedly in the mid-1990s, with the stipulation that the land could only be used for natural purposes.
The City of Pittsburgh now owns the property, known as Ansonia Place. If turned into a natural floodplain, the abandoned neighborhood could function like a giant bowl in heavy rain, soaking up and slowing down rainwater before it floods the streets and homes downstream.
Brown said PWSA's projects so far have been relatively small and even the smaller communities in Saw Mill Run have realized they need to build bigger projects closer to the stream. "Folks have realized that they could dump exorbitant amounts of money into projects within their own communities and still not make a dent," she said.
PWSA has been meeting with 11 other municipalities upstream of Pittsburgh since 2015, trying to create a single vision for the watershed. The "integrated watershed" group is looking to get regulatory approval for a pollution credit system, so each municipality could get credit for cleaning up the creek with regulators, even if a project is sited outside its own boundaries.
One hope, Flores said, is that the integrated watershed plan they are developing will allow them to start building stormwater projects upstream. "We're waiting to see how much work we can do up at the top, so we can slowly make our way down and do it in an order that makes sense for the watershed," she said.
PWSA is also negotiating with the City of Pittsburgh to determine who will be responsible for which aspects of flood control. Right now, PWSA only has authority from the state to take on projects that improve the water quality above ground or stop flooding in basements and its underground pipes.
Beth Dutton, the senior group manager for stormwater at PWSA, said the current lack of clarity about which agency is in charge of flooding in the region means there isn't a coordinated response.
"It's kind of the Wild Wild West for flood management," she said.
Individual Actions
Several community watershed groups have formed in the recent past to tackle flooding challenges, but not all communities have one.
Back in 2005, after heavy flooding from Hurricane Ivan, residents formed a watershed association for Big Sewickley Creek, about 20 miles northwest of Pittsburgh. The group fizzled quickly.
Last summer, about 25 community members showed up to talk again about the future of Big Sewickley Creek after two years of dramatic rainfall. Gary Sherman and Frank Akers, two residents who attended, are not typical environmentalists who live on the creek: they are hunters who hope to get royalties from fracking on their land.
They're worried that new housing developments upstream are causing more water and construction material to end up in the stream. The flooding problem keeps getting worse, they said, and they want to protect the land near their homes.
In 2018, Donna Pearson and Melissa Mason decided that they needed to do something to protect their community after heavy rains during a July storm flooded Millvale, a town next to Pittsburgh and Etna. They formed Girty's Run Watershed Association.
Pearson said she spent whole days working on the watershed association in its initial days and would be interested in working on the issue more if she could get funding. For now, she is focused on educating residents. "We are never going to fix the flooding," she said. So instead she hopes to "improve the response to it, and improve the health of the stream and the communities around it."
Although these actions, on their own, may not lead to great change, a report released last year by the Water Center at the University of Pennsylvania and The Heinz Endowments* suggests these individuals may be paving the only path forward for the region. The report recommended investing in an incubator and an activist network.
"Within these local laboratories are the next generation of water leaders who, in the absence of political will among large institutions, must be nurtured and equipped to lead in 10, 20 or 30 years when generational changes are likely to change the political calculus," the report said.
Some changes are being made regionally. In 2020, the Allegheny County Sanitary Authority [ALCOSAN] is taking over responsibility for the region's largest sewage lines from local governments after years of recommendations and negotiations. It's the beginning of a more centralized sewage system. Increasing pressure from government regulators to clean up polluted water is also spurring between $2 billion to $6 billion in investments over the next two decades by local municipalities and agencies like ALCOSAN and PWSA.
Etna Borough Manager Mary Ellen Ramage said she believes local leaders will have to give up some control. Etna's borough offices flooded up to its light switches in 2004. Since, Ramage has learned that stemming the flooding in Etna depends on fixes made by municipalities miles upstream. Etna is at the end of a sieve, she said: with less than 1% of the land in her watershed, most of the floodwater originates upstream.
While experts have recommended changes to Allegheny County's fragmentation for decades, there is precedent for regionalization. In 2018, the Wyoming Valley Sanitary Authority in northeastern Pennsylvania brought together 32 small communities to collectively manage their stormwater responsibilities. The agency's leaders noted that they're collectively saving as much as 50% of their costs by working together.
The new authority can build stormwater projects "anywhere in the watershed," Adrienne Vicari, a consultant for the authority, said at an October 2018 sewage conference in Monroeville. That freedom allows the authority to tackle the region's biggest water problems at the lowest price.
But local leaders aren't so optimistic.
Researchers of the 2019 Water Center/Heinz report interviewed more than 40 of the region's key water stakeholders and found little to no interest in moving forward with a regional stormwater agency.
Instead, the report said, the region must foster a bottom-up approach that will pave the way. The fragmentation of local government is often thought of "as a source of political inertia and a hindrance to action," the report said. "However, opportunity comes not from obliterating these boundaries … but in leveraging local energies."
Data Ahead
Thomas Batroney attends a lot of public meetings in the Pittsburgh region for his job as a senior project engineer for a global engineering, management and economic development firm. He started noticing that "everyone is talking about the same problem." In August 2019, he began cataloguing all of Allegheny County's major flooding events in a blog he calls The Pittsburgh Urban Flooding Journal.
He created detailed illustrations of rainfall patterns and inserted links to news stories and videos. He's in the process of adding a map layer that shows what streets flooding has been reported on.
While each of the individual storms can seem like isolated incidents, Batroney's blog organizes them into a larger narrative of a region battered by persistent, unrelenting flooding. "Localized flash flooding in the Pittsburgh region is a serious epidemic and chronic illness," he wrote in his first blog entry.
Batroney said he thinks the region needs a flood control or stormwater district, like the ones found in Houston, Phoenix, Denver or Chicago.
After a giant flood in Pittsburgh in 1936, Batroney said, the region came together to solve the flooding problems from its three major rivers. The flood killed 62 people, injured 500 and left more than 135,000 homeless in the region. The Flood Commission of Pittsburgh, which originally only covered the city, expanded to include more than 400 groups across the region. Together, they built support for the construction of 13 large-scale flood protection projects upstream of Pittsburgh.
Batroney said it's time for the region to come together again before another tragedy.
"It's not going to get any better … unless we do something, especially with the way the climate projections are looking," he said. "This isn't going to fix itself. It's only going to get worse."
*The Heinz Endowments also provides funding to PublicSource.
Oliver Morrison is PublicSource's environment and health reporter. He can be reached at oliver@publicsource.org or on Twitter @ORMorrison.
This story was fact-checked by Sierra Smith.
Good River: Stories of the Ohio is a series about the environment, economy and culture of the Ohio River watershed, produced by seven nonprofit newsrooms. To see more, please visit ohiowatershed.org.
We Mapped out the Toxic Wastewater Discharges along the Ohio River. Here's What We Learned.
All Tim Guilfoile wants to do is fish. Before his retirement, he had two careers: one in business and one in water quality activism. Now, he serves as the director of marketing and communications for Northern Kentucky Fly Fishers. "We fly fish for bass, blue gill, striped bass and others. Not just trout. I fish on the Ohio River."
Will he eat the fish he catches in the Ohio River?
"Oh God, no!" he said.
The Clean Water Act has regulated the levels of pollutants discharged into U.S. waterways since 1972, but sport anglers on the Ohio River still have to check the Ohio River Fish Consumption Advisories to see if their catch is safe to eat. Having worked as deputy director for the Sierra Club "Protecting America's Waters" Campaign and the Sierra Club Water
Sentinels, Guilfoile knows the contamination risks of fishing on the Ohio.
"But the scary part," he said, "is that most people who fish are not aware of these advisories although there are notices with fish and wildlife agencies."
The Clean Water Act's original goal was to completely eliminate discharges into waterways by 1985, requiring that anyone who intentionally discharged wastewater into a U.S. waterway obtain a National Pollutant Discharge Elimination System [NPDES] permit. Yet today, in the Ohio River watershed alone, there are still roughly 40,000 active NPDES permits.
Using public records, Eye on Ohio mapped out the roughly 6,900 toxic-containing wastewater discharges along the Ohio River, including how much they spew annually.
Source: The United States Environmental Protection Agency's Enforcement and Compliance History online database, echo.epa.gov. 2017 figures above 0 shown.
But public records only tell part of the story. 
Permitting Process 
The Environmental Protection Agency [EPA] works with authorized state regulatory agencies to implement the NPDES permitting program. Though the Clean Water Act governs the process, each state's approach can differ. The EPA sets minimum standards nationally but it is up to each state to establish and manage its own regulations.
The Ohio River Valley Sanitation Commission [ORSANO] is an interstate commission in the watershed that sets pollution control standards for states permitting industrial and municipal wastewater discharges into the Ohio River.
There are two types of permits: general and individual.
General permits are meant for discharges of wastewater that is considered to have minimal adverse effects on the environment. Individual permits, on the other hand, are for sites with more complex discharges that include toxics dangerous to the environment and humans. The permit process analyzes physical, biological and chemical data of the facility's wastewater and determines what the receiving water can accommodate.
Permits assess direct dumping or point-source pollution. The permits do not take into account pollutants such as agricultural runoff, which contributes to nutrient overload, known as "nonpoint" pollution.
Located in New Martinsville, West Virginia, Eagle Natrium, LLC, is the second-highest point polluter in the Ohio River watershed. In 2017, it spewed 196,165 toxic-weighted pounds into the Ohio River.
Mercury from the Eagle Natrium facility have made two species of local fish too poisonous to eat in significant quantities, according to the Ohio River Fish Consumption Advisories.
In August 2019, the Ohio Valley Environmental Coalition and the Sierra Club filed a lawsuit against the company. The complaint states that Eagle Natrium is the "only remaining chlor-alkali plant in the United States that uses mercury cells."
"Mercury cells" refers to the process that uses liquid mercury to produce chlorine, sodium hydroxide and potassium hydroxide. This is an old technology that came into use in the late 1800s. Other chlor-alkali plants use "membrane cells" for this process, which has been available since the 1960s.
Mercury found in moist environments can transform into methylmercury that bioaccumulates in the food chain. According to West Virginia Department of Health and Human Resources, eating fish is the primary local exposure source for mercury.
In a 2016 Healthy Building Network newsletter, Eagle Natrium's parent company at the time Axiall stated that it "has not announced any plans related to its mercury circuit processes" at the Natrium facility. WestLake Chemical acquired Axiall in 2016 and has not responded to several requests for comment.
The EPA's response was the following:
"The West Virginia Department of Environmental Protection [WVDEP] is the lead agency for overseeing NPDES permitting and enforcement programs in West Virginia, and is actively involved in addressing compliance issues at Eagle Natrium LLC."
On Oct. 15, 2019, just two months after the citizen's suit was filed against Eagle Natrium, WVDEP amended their administrative order once again, giving Eagle Natrium until June 30, 2020, to comply.
The EPA also provided this statement on the facility: "Eagle Natrium (NPDES Permit No. WV0004359) continues to work to achieve compliance pursuant to an existing state formal enforcement action. The facility has invested an excess of $1 million in studies and improvements and has paid more than $1 million in penalties for exceeding NPDES permit limits. Further, the facility was granted interim permit limits. The interim limits were not updated in the national database, therefore, the compliance summary is not accurate. EPA and WVDEP are working to resolve these data discrepancies."
Out of Compliance
The individual NPDES permit process requires a public notice along with the opportunity for public comment prior to its approval. Permit notices are found on each state's environmental protection department website. But a lengthy process doesn't always ensure better review.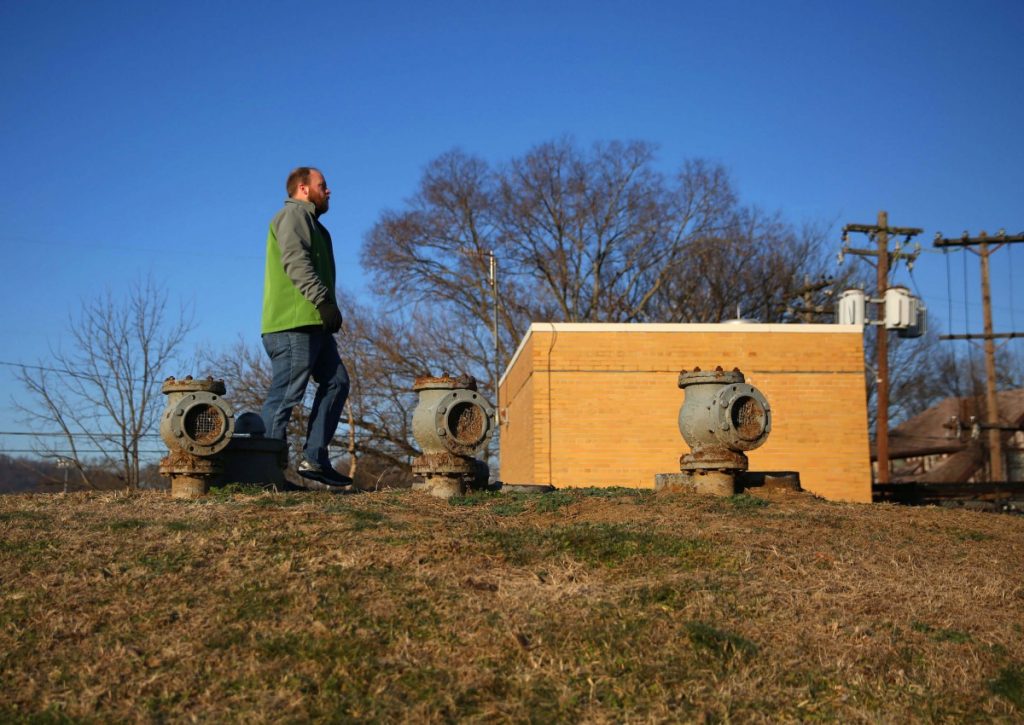 "There are very few members of the public that can monitor and comment on permits," said Jim Hecker, environmental enforcement director for Public Justice, a national nonprofit legal advocacy organization. "You have to be pretty sophisticated to even know what to say in your permit comments. There's probably a handful of people who are doing that in each state, with a few environmental groups."
Having a legal limit also doesn't ensure that facilities follow those standards.
A study from Frontier Group and Environment America Research and Policy Center examined NPDES permit data from 2011 to 2017 and found that an average of 27,849 facilities were noncompliant each year across the United States. Of those noncompliant facilities, the study found only an average of 13,076 faced EPA or state enforcement action on an annual basis.
What determines whether or not action is taken against a noncompliant facility?
According to the EPA, "enforcement actions are determined on a case-by-case basis. The EPA and its state partners work together to address NPDES permitting and compliance issues."
Guilfoile is skeptical. "I don't think we have a culture of corporate responsibility associated with public health, I just don't, and it's exhausting," he said.
The same study examined data to determine how many facilities discharged more than their permit allowed between Jan. 1, 2016, and Sept. 30, 2017. West Virginia topped the list with 54% (26) of its facilities reporting exceedances greater than 100% of their permit limits at least once. Other states in the Ohio River watershed on the top-10 list of those with facilities that exceed their permit limits by greater than 100% at least once included Indiana at 32% (21 facilities), New York at 31% (37 facilities), and Illinois at 29% (19 facilities).
Facilities with reported discharges greater than 500% of their permit limits also showed West Virginia at the top of the list with 31%(15 facilities).
Eagle Natrium reported 56 exceedances from 2011 to 2017, according to the study. On 38 occasions, the company allegedly discharged more than 100% their permit limit. On 17 occasions, the discharge allegedly exceeded 500% percent of the limit. The discharged toxics included mercury, copper, chloroform, iron and chloride.
Eagle Natrium's predecessors, PPG Industries, also had issues with permit compliance and was under a consent order when the company changed ownership in 2014. Eagle Natrium is operating via a permit granted to PPG Industries.
The permit was extended because ORSANCO's pollution control standards required facilities operating prior to 2003 and discharging bioaccumulative chemicals of concern [BCC] to eliminate their "mixing zones" by 2015. Mixing zones are collection areas where facilities dilute their discharges to meet water quality standards before entering waterways.
Also in October 2015, ORSANCO updated its pollution control standards to remove the mixing zone deadline and replaced it to say "as soon as is practicable, as determined by the permitting authority." Therefore, WVDEP extended the facility's deadline while implementing interim discharge limits higher than the permit allows.
"One of the reasons the Ohio is ranked the dirtiest is because these bioaccumulative chemicals of concern are in the sediment and you'll never get rid of them unless you dredged the length Ohio River bottom," Guilfoile said. "Even if we stopped dumping everything today, that's not going to change the BCC contamination in the Ohio River. Continuing to dump will make it worse, but it's already pitiful."
Prior to his work in water quality, Guilfoile was Cincinnati Children's Hospital senior vice president of operations. In his time there, he loved the fact that he was able to impact the general well-being of children in many ways, but in other ways he knew he couldn't.
The split of wins and losses when working to protect the environment weighs on him.
"I'm 70 years old now and I used to be a person with strong optimism and I'm not anymore. I'm just not. I've got a few years left to live and I'm going to fish as much as I possibly can and it's too bad that this may very well be our last century on earth."
Note: Data from this story was derived from the EPA's Enforcement and Compliance History Online [ECHO] site.
The National Library of Medicine's Toxmap application is no longer operating as of Dec. 16, 2019. When Eye on Ohio asked for an update, the National Library of Medicine [NLM] released the following statement: 
"The decision to retire the tool was made in 2019 as part of a broader NLM reorganization that integrated most of NLM's toxicology information services into other NLM products and services. The sunset was announced in early summer 2019 to give users sufficient time to transition to other sources. NLM has taken great care to ensure that no data become unavailable as we reorganize our toxicology and other resources. Some data have been archived and made available via FTP. In the case of ToxMap, underlying data remains available through their original sources. The links to those sources are available on the ToxNet redirection site."
For more information, see the NIH announcement or The Resource Page in its place.
Bonnie Jean Feldkamp is a Cincinnati-based freelance writer. Find her on social media @WriterBonnie or at WriterBonnie.com.
Good River: Stories of the Ohio is a series about the environment, economy, and culture of the Ohio River watershed, produced by seven nonprofit newsrooms. To see more, please visit ohiowatershed.org.
Whose Job is it to Reduce Toxic Mercury in the Ohio River?
The brain-harming metal is discharged directly into the river and carried to it on air currents. Some argue authorities are doing too little to stop both routes of pollution.
Mercury, which damages young brains, is flowing through industrial wastewater into the Ohio River. But the multi-state agency tasked with keeping the waterway clean hasn't tightened controls on this pollution because it doesn't have the authority to do so.
While coal-fired power plants, chemical manufacturers and other facilities along the Ohio River are piping mercury directly into the river and there's a permitting process to regulate that, the more significant source appears to be mercury blown into the atmosphere from smokestacks — both locally and across the globe from mining, energy and other industries. The mercury eventually settles on land and flows into water.
Figuring out how much of the toxic is coming from local industries or wind currents remains a challenge. The efforts so far to get a handle on it have spurred a patchwork of states to make rules that leave it up to consumers whether it's worth the risk to eat their catch of the day. Fish are the most important source of exposure to humans.
There's a legal pathway for further ratcheting down mercury releases directly to the river, but the regulated industries say they already meet strict permit requirements and that path has hit diminishing returns. The industries say the problem lies in regional and global air emissions, but the legal levers there aren't as easy to pull.
The tension between blaming airborne or wastewater sources is one factor among many that have played into controversial decisions around mercury over the past decade at the Ohio River Valley Water Sanitation Commission [ORSANCO] — an interstate water quality agency created in 1948 when the Ohio River was an open sewer for cities and factories and the Clean Water Act was still decades away.
Environmental groups have looked to ORSANCO to tighten mercury standards on wastewater discharges. Industries arguing against tighter water standards say that atmospheric sources are a bigger problem, and much of the mercury in their wastewater is in a chemical form unlikely to move through the food chain into fish. ORSANCO has moved away from regulation, a path the agency said reflects the reality that it doesn't have the same authority as its member states' environmental agencies or the U.S. Environmental Protection Agency [EPA].
"ORSANCO doesn't set rules for the states," said Richard Harrison, the agency's executive director. "The states set rules for the states. The states agree to work through ORSANCO as a collaborative body to work globally for the Ohio River basin."
ORSANCO's strengths, Harrison said, are monitoring and research. In 2016, commission staff launched a broad accounting of atmospheric and wastewater mercury sources across the Ohio River watershed. The report isn't yet published, but a presentation delivered to an ORSANCO committee meeting in October 2019 said 11% of the mercury in the Ohio River main stem comes from wastewater discharges throughout the watershed, including tributaries.
An environmental scientist who has seen preliminary results said the study has flaws, though it's not clear if those concerns will make it into the final version expected next month.
While ORSANCO and state authorities are bogged down in disagreements over the relative threat of atmospheric and wastewater sources and whether states should work through ORSANCO to tighten regulations across the watershed, environmental advocates say the public is worse off for having to sort through the mess.
The ORSANCO fish advisory website lists seven species — sauger, black bass, freshwater drum, white bass, striped bass, hybrid striped bass and flathead catfish — that shouldn't be eaten more than once a month from one 135-mile section of the Ohio River (from the John T. Myers Locks and Dam in southern Indiana to where the river empties into the Mississippi River) due to mercury concerns. Yet the agency's most recent annual report says the "entire river is impaired for fish consumption due to dioxin and PCBs, but fully supports fish consumption for mercury."
"What is that telling the public?" said Jason Flickner, director of the Indiana-based Lower Ohio River Waterkeeper. "Especially when it comes down to something as important as the ability to eat the fish and remain healthy."
Dangerous for Young Brains 
For all that's complicated about regulating mercury, one thing is clear: It's a potent neurotoxin that is particularly dangerous to children. Mercury persists in the environment in a few different chemical forms. One of the less common forms, methylmercury, is the most threatening to people. Industries emit some methylmercury directly; the rest is created from other forms of mercury that are digested by microbes or undergo chemical reactions in soils and sediments.
"By now, about 12 different prospective studies have documented that children's brain development is negatively affected by methylmercury," said Phillippe Grandjean, an environmental health scientist and professor at Harvard's School of Public Health. "The more, the worse."
"The results also show that EPA's current intake limit is too high to protect the brains of the next generation," he said. The agency has announced plans to update its "reference dose."
Studies have also linked mercury exposure to heart disease in adults. Children exposed in the womb or through breast milk can suffer impairments to memory, language and other cognitive functions.
People are mostly exposed to mercury through eating contaminated fish. It's one of a group of pollutants that when consumed by animals can build up, or "bioaccumulate," in their tissues.
"The larger and higher up in the food chain the fish are, the more mercury," Grandjean said. "That sounds like sports fish, right?"
Mercury-contaminated fish are common in waterways across the country, and the Ohio River is no exception. Species including angler favorites like hybrid striped bass have been found in the Ohio River with mercury above the level considered safe by the EPA. A 2010 study found five of 12 hybrid striped bass samples tested higher than the EPA mercury limit. An ORSANCO fish contaminant database shows that 36 of the 307 samples collected since 2009 with a methylmercury record appear higher than the EPA limit.
A Ban that Lost its Teeth 
Each state along the Ohio River issues fish consumption advisories that warn against eating too much fish from the river due to mercury and other chemicals. ORSANCO supports such work by collecting fish contamination data for member states and helping to keep the warnings consistent.
ORSANCO's work on advisories is an example of the interstate collaboration the agency was designed to support when it was created. Its actions are guided by the votes of a board of 27 commissioners appointed by the eight member states and the federal government.
Tom FitzGerald, director of the Kentucky Resources Council, is one of the few ORSANCO commissioners from the nonprofit environmental advocacy world. He's a federal commissioner appointed by the Obama administration in 2014. His term lasts until he resigns or is replaced, and he jokes that his days might be numbered under the anti-regulation Trump administration.
"I kid everybody that I'm an endangered species because one of these days the administration is going to realize that I'm a holdover and they're going to replace me," FitzGerald said.
FitzGerald lobbied ORSANCO for stronger water quality protections long before he was a commissioner there, including a 2003 ban on "mixing zones" for facilities with mercury and other bioaccumulative chemicals in their wastewater. Some facilities on the Ohio River that couldn't meet mercury standards at the end of their pipes were historically allowed to instead measure pollutants at the end of a downstream mixing zone that diluted their discharges.
"Relying on dilution … doesn't seem to be an appropriate pollution control strategy," FitzGerald said.
ORSANCO commissioners in 2003 agreed to ban any new mixing zones in the Ohio River for mercury and other toxics. Facilities already using mixing zones would have 10 years to find a way to meet standards without them.
But by 2010, it was clear some industries wouldn't meet the deadline. ORSANCO, despite pleas from environmental groups and the public, exempted some polluters from the ban. In 2013, they delayed the deadline to 2015. In 2015, the commissioners dropped the deadline altogether and set a goal to eliminate mixing zones "as soon as is practicable," which would be left up to the state agencies that issue pollution permits.
"A recognition of the complexities of implementing a hard ban for existing permitted facilities really came to light," said Harrison, ORSANCO's executive director. "It was a recognition that the states were the best entity to work in that arena."
According to the most recent data available from EPA's Toxic Release Inventory, Dynegy's Zimmer Station coal plant in Moscow, Ohio, released 100 pounds of mercury compounds into the Ohio River in 2017, the largest discharge that year. The plant is in compliance with its wastewater permit from the Ohio EPA, said Meranda Cohn, director of media relations and corporate affairs with the plant's parent company.
"This permit includes strict mercury discharge limits," she said.
Lafarge's Joppa cement plant in Grand Chain, Illinois, released 32 pounds the same year. Clifty Creek Station, a coal plant in Madison, Indiana, released 12 pounds. It's not clear if any of these facilities were using mixing zones. The data are self-reported by industries.
The ban on new mixing zones on the Ohio River stayed, but leaving the phase-out for existing ones up to the states has played out unevenly in these Ohio watershed states:
A representative from the Ohio EPA said the state agency had phased out all mixing zones for mercury and other bioaccumulative chemicals by 2009.

The Pennsylvania Department of Environmental Protection hasn't removed mixing zones from any permits since the ORSANCO rule changed in 2015, but the state weighs renewal applications against ORSANCO and state water quality standards "and incorporate the more stringent limit if applicable," said DEP press secretary Elizabeth Rementer.
Indiana and Kentucky have similarly not yet phased out mixing zones completely.

Illinois and West Virginia's permitting agencies did not respond to requests for comments.
Comparing 'apples and oranges'
According to Rob Reash, environmental scientist and principal at his consultancy company Reash Environmental, a mixing zone ban on the Ohio River wouldn't significantly affect fish mercury levels there anyway.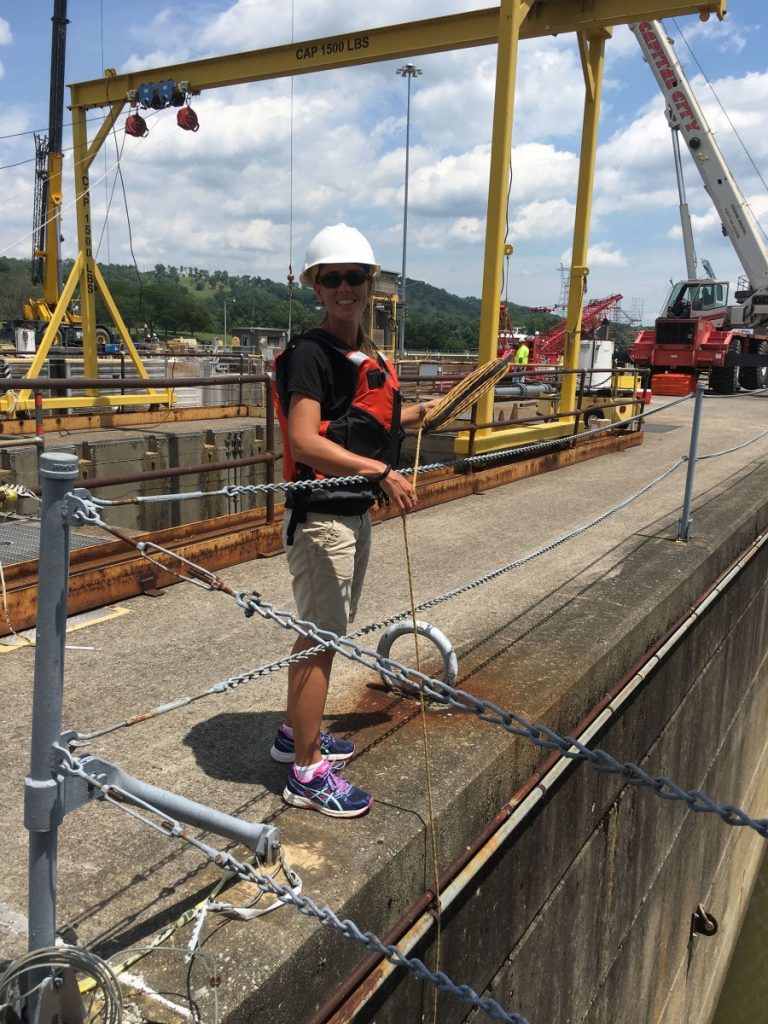 Reash has studied mercury in water — particularly the Ohio River — for decades. He's a member of the ORSANCO mercury committee. Reash retired last year as an environmental scientist at American Electric Power [AEP], a utility company that runs coal plants in several states along the Ohio River, and set up his own firm this year. As an AEP scientist, he published studies suggesting fish mercury levels aren't higher near coal plants and much of the mercury in their wastewater is in chemical forms that don't build up in animal tissues like methylmercury.
Despite consistently publishing results that argue against regulations for the industries that have funded his work, Reash said he hasn't encountered skepticism of his work.
"One of the primary reasons I've been doing this research for so long is it is a priority for me to have credibility with my peers," Reash said. "So when I say something, I can be trusted."
FitzGerald, who also sits on the mercury committee and is familiar with Reash's work, agrees.
"He knows his stuff," he said. "He works for industry, but I think his work has been subject to some pretty significant scrutiny."
Reash is also familiar with the preliminary results of the ORSANCO study attempting to figure out how much of the mercury in the Ohio River comes from atmospheric sources and industrial wastewater (known as "point sources").
Referencing the October presentation that said all point sources in the basin — not just those along the main stem — account for about 11% of the instream mercury, Reash said, "That tells me that if you want to reduce mercury in water or in fish, you can't cap up industrial discharges. It's not going to work."
Others familiar with the draft report say it's a good start, but the final version will have to include important changes to accurately sort out sources of mercury.
For example, the October presentation shows an estimate of how much mercury was deposited from the atmosphere on the land area of each of the Ohio's tributary watersheds. Those numbers are compared against industrial discharges for the same portion of the river and estimated to be 20 to 50 times larger than the local point sources.
Joel Blum, professor of earth and environmental sciences at the University of Michigan, is familiar with a draft of the report and has seen the data presented in October. He said this comparison between atmospheric and point sources is "apples and oranges."
The study, he said, gives a good estimate of how much mercury is deposited on the land. But not all of that mercury flows into the Ohio River.
"We know that a large amount of the mercury that is deposited to the land surface accumulates in organic rich soils and vegetation and in sediments throughout the system," Blum said.
"What they need to do is figure out how much of that is actually making it to the river and how much is staying put on the land," he said. "In all likelihood, it's a very small percentage."
Reash agreed that some portion of the mercury is sequestered in the land and there is a level of uncertainty about the atmospheric results. But ORSANCO did the best study they could with the funding they had, he said.
"The big question once this thing gets finalized is what are ORSANCO and the states going to do with this," he said. "Is it going to modify policy whatsoever?"
State to State Inconsistency 
Even though the atmospheric sources are the more significant source of mercury to the Ohio River, FitzGerald said policies that address industrial sources are worth looking into.
"Do you ratchet down further those dischargers over which you do have regulatory responsibility and regulatory control? I think it's a legitimate question and one to address to the individual states," he said.
The question would be whether states should apply additional restrictions under authority granted to states through Clean Water Act policies. Under those programs, states monitor lakes and streams, and those that don't meet certain criteria — chemical concentrations, for example — are added to a list of "impaired" waters. For the most impaired waters, states are required to develop a clean-up plan called a Total Maximum Daily Load, or TMDL. Those plans calculate the total amount of a particular pollutant that is allowed to enter a waterbody. States can then apply additional scrutiny to wastewater permits in an effort to get a lake or river under that amount.
But, it's complicated.
Indiana has included its section of the Ohio River on its list of "impaired" waters due to high mercury levels. But the state's Department of Environmental Management is not developing a TMDL.
The Indiana Department of Environmental Management "has not found TMDLs to be a particularly useful tool since one of the main sources is air deposition from emissions far from Indiana," said Barry Sneed, a department spokesman.
The agency's report on impaired waters also says that an Ohio River TMDL would require more than one state because it's a boundary water between states. Across the river from Indiana, Kentucky's state environmental agency also added its stretch of the Ohio River to its list of waters impaired from mercury. But it removed the river from that list when it said new testing methods showed that fish weren't as contaminated with methylmercury as previously thought.
Flickner of the Lower Ohio River Waterkeeper said inconsistencies between states like this are exactly what ORSANCO was originally designed to mitigate.
"They're giving up the idea that they have any enforcement or can address the states on a regulatory basis at all," Flickner said. "That's the message that everybody is getting and there's really nothing we can do to stop it."
Jeff Brooks-Gillies, a freelance writer for Environmental Health News, authored this story. He can be reached at jeffgillies@gmail.com.
Good River: Stories of the Ohio is a series about the environment, economy, and culture of the Ohio River watershed, produced by seven nonprofit newsrooms. To see more, please visit ohiowatershed.org.