New Federal Data Confirms What We Already Know: Opioid Distributions Inundated Appalachia
On Monday, a federal district judge ordered the release of a government database that tracks the shipments of every single prescription pain pill manufactured in the U.S. In an analysis of that data, The Washington Post found between 2006 and 2012, 76 billion oxycodone and hydrocodone pills were shipped to pharmacies across the country. 
The pills were targeted, however, to some of the most rural communities in the country, largely in Appalachian West Virginia, Virginia and Kentucky. Those same communities saw overdose death rates skyrocket to as many as 8 times the national average as these pills inundated their communities.
The release comes in the midst of a massive federal court case, in which more than 2,000 counties, cities and towns are suing prescription drug manufacturers and distributors for creating and fueling the nation's opioid crisis. These local governments want compensation to help pay for the costs associated with the epidemic, including increased rehabilitation, jail and morgue costs.
Three reporters at The Washington Post were responsible for the analysis that shows just how concentrated the epidemic was in Appalachian communities, Scott Higham, Sari Horwitz and Steven Rich. Rich, a database editor, spoke with 100 Days in Appalachia's Ashton Marra about the reporting.
AM: The federal district judge who is hearing the 2,000 cases filed against opioid manufacturers and distributors allowed for the release of a federal Drug Enforcement Agency database on the shipments of prescription pills and in your article you write that these were highly concentrated in rural parts of the country, especially in West Virginia, Virginia and Kentucky. For those of us living here, that's not necessarily new information. We know this has been happening, in part because of some reporting by the Charleston Gazette-Mail, but also many of these communities watched it happen. So, why is having access to this database so important? What does it tell us that we didn't know?
SR: It tells you where you stand in relation to everyone else. I mean, I think a lot of people in these communities are probably seeing where they are and thinking that it's bad or thinking that everybody else might have it this bad. But the truth is that the areas in West Virginia and southern Virginia and in Kentucky really got hit much harder than the rest of the country, and so I think it's very important for context, to know just how bad these states were, these counties were for the number of pills that were flowing in what they were seeing was abnormal, even though it was their normal.
AM: One finding in your analysis of the database that I thought was interesting is the market share that these companies had. In particular, there has been a lot of attention and a lot of blame placed on Purdue Pharma and their marketing tactics for selling OxyContin. But this data shows they only owned 3 percent of the market. That seems small compared to the amount of attention they've received.
SR: So, Purdue is sort of on the radar for a lot of people largely because of they in the late '90s, early 2000s, they really saturated the market with OxyContin, which is their version of oxycodone. But the reality is, by the time 2006 rolled around, and then well into that decade, they had really sort of have fallen off the map in terms of being a supplier for OxyContin and across the country. And some of these other very large manufacturers stepped in and really out-paced them by a mile.
AM: Do you anticipate that the public release of this database will have any impact on the outcome of the lawsuit?
SR: We have no idea how this will affect the lawsuit. We know that it is already causing ripples based on talking to both plaintiffs and defendants. But the reality is, it's already gotten to this point in the lawsuit. So we're not entirely sure what kind of effect it will have. Most of this would have become public at some point anyway, we think, but it may have been after the case. So this could really change things, but that will remain to be seen.
AM: In your article, you asked a number of these pharmaceutical companies and distributors to respond to the release of the database, but the group of distributors said that the data would not exist unless they had accurately reported shipments and they questioned why the government had not done more. That seems like a legitimate concern, have you gotten an answer to that question? If the government was monitoring these shipments, why didn't they do more?
SR: What we've seen from reporting on this, and from reporting on a whole lot of other subjects, is that the government is mandated to keep a lot of data, but what they're not mandated to do most of the time is to use it to create flagging systems or use it to identify really suspicious patterns in whatever they are looking at– in this case, pill shipments.
And so what happened here is they collect the data, but it is in such a form that it's not really easy to analyze. And no one there thinks to set up any sort of monitoring system, which is something that would in theory be under the purview of the federal government.
AM: Around the same time some of those rural communities received shipments of millions of pain pills, they were also experiencing overdose death rates that were sometimes 8 times the national average. As someone who is in this instance essentially reporting on Appalachia from the outside looking in, do you think about the vulnerability of these communities when your reporting these stories?
SR: Data is sort of the beginning, it's not the end, and so we are particularly curious with finding and using the data to find the areas that are the worst hit and then getting out there and trying to understand it.
I mean, we understand a lot of the opioid crisis because the Charleston Gazette-Mail did an insanely good job a few years ago of reporting on a subset of this data for West Virginia, and we saw the impact that it had on those communities. And so really, what we what we want to do here is use the data as a guide to help us to find the most vulnerable communities and really tell their stories, because the numbers, they tell you how bad it is, but they can't actually tell you how bad it is.
AM: What can we expect to happen next in this story?
SR: We are going to look at this data in any number of ways that we can. We want to let the data tell us what the story is instead of the other way around.
Thursday, we made the data publicly available in county sized chunks so that anyone in their own communities can take a look at the shipments, shipment by shipment and really understand where the pills went in their communities over that seven years. 
So what we're really hoping that we can do is to provide a resource for every journalist and every citizen in this country who is interested in this subject to be able to trace the impact of opioids on their communities.
I think this is a very important subject, which is why this is my fourth straight year reporting on this [issue]. I mean, I think it is, in a lot of ways, it's the story of our time.
Steven Rich is a database editor for the Investigations Unit at The Washington Post. While at The Post, he has worked on investigations across virtually every beat, including stories on the National Security Agency, policing, tax liens, civil forfeiture, school shootings and college athletics.
An Opioid Success Story: Efforts To Minimize Painkillers After Surgery Appear To Be Working
The opioid epidemic has been wreaking misery and death across the nation for years. In 2017 alone, opioid overdoses killed more than 47,000 people – 10,000 more deaths than were caused by traffic accidents that year.
For many people who abuse opioids, the problem begins with opioid prescriptions from their doctors for pain relief. Government data show that 21 percent-29 percent of patients who are prescribed opioids go on to misuse them, and 8 percent to 12 percent develop an opioid abuse disorder. From 2016-2017, 800,000 people used heroin for the first time, according to the U.S. Department of Health and Human Services, with 80 percent starting with prescription drugs.
Many hospitals have begun to take steps to minimize the amount of opioids prescribed after surgery by managing pain through alternative methods. Research suggests that these programs can reduce the need for opioids after surgery and can reduce both post-surgical complications and the average length of hospital stay.
At Keck Medicine at the University of Southern California, I'm the director of our program to reduce opioid prescriptions and manage pain in other ways. I have spent the past year leading our enhanced recovery team to design and implement various pathways that have significantly reduced the opioid burden in our surgical patients. Here's how these programs look in practice.
New practices, less pain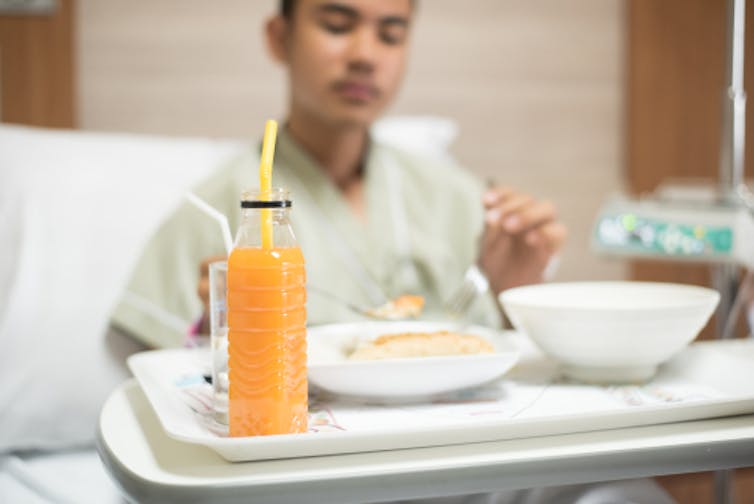 We have modeled our program to manage pain after others that were developed originally to improve outcomes and shorten hospital stays after colorectal surgery. These programs, called Enhanced Recovery After Surgery, or ERAS, involve a range of measures, such as employing many different ways to reduce pain, and early mobility.
We have found that these protocols are easy to enact and can be as simple as giving the patients non-narcotic pain relievers in the days leading up to surgery to prep the body prior to surgery.
Some of the other methods include:
Ensuring the patients and their families have clear understanding and expectations about post-surgical pain management
Making sure a patient has plenty of fluids and carbohydrates
Using a nerve block during surgery
Encouraging the patient to get up and walking within a day after surgery
Sending the patients home with no opioid prescriptions, or with a prescription for a very small number of pills.
We have partnered with clinicians across the health care continuum. The process involves physicians, nurses, physical therapists, occupational therapists, case management, nutrition, pre-op management and social work.
While we have not yet published the results of our programs in an academic journal, I can say that these practices produced very tangible results; the post-operative opioid usage decreased by 50 percent in our division of thoracic surgery and by 60 percent in our department of urology.
The hospital's division of cardiac surgery also reduced the use of post-operative opioid use by 45 percent for patients undergoing minimally invasive valve-replacement procedures. We anticipate publishing data on this finding as well. Some of our patients have gone through pre-op, surgery and post-operative care without the use of opioids at all and without any undue pain.
Other hospitals have reported success, too.
The University of Pittsburgh Medical Center cut the number of post-surgical opioid prescriptions in half.
A Cleveland Clinic pilot program to reduce opioid prescriptions in new mothers following Cesarean sections immediately reduced opioid use by two-thirds, and opioid-free hospital stays more than tripled.
A year after the University of Virginia implemented its ERAS protocol for patients undergoing thoracic surgery, it reduced the use of post-surgical morphine equivalents by more than half, reduced length of stay by two days, and even cut hospital operating costs.
These practices go beyond minimizing opioid prescriptions and can contribute to better overall patient care. For example, at Keck Medicine, our preliminary results show that we have been able to decrease the length of patient stay by up to 21 percent and have reduced complications from atrial fibrillation, or irregular heartbeats that can lead to stroke, blood clots and heart failure, in thoracic surgery to less than 10 percent. We have also decreased intensive care stay for head and neck surgery by as much as one day. Also, we have cut by two days the length of time that catheters need to remain inserted into the bladders of post-operative urological patients. This is important because the risk of infection increases the longer a catheter remains inserted.
Advocating for patients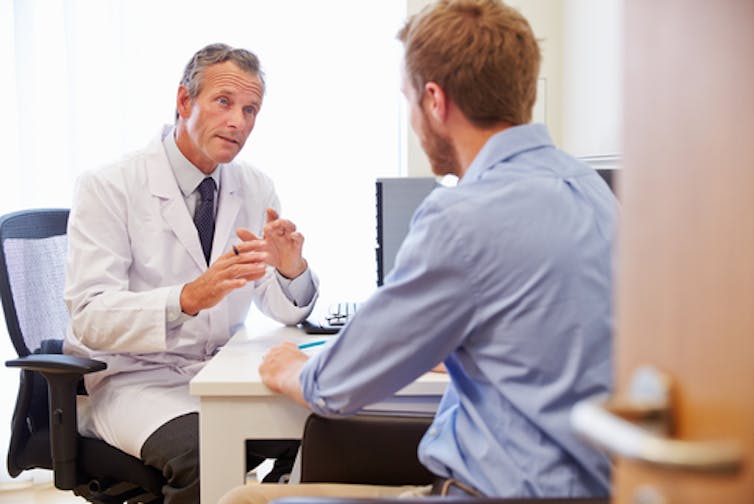 An integral piece of the success is patient education. Most patients are so overwhelmed when they are about to undergo surgery and may be unaware that there are procedures to help limit opioid usage. And those who hear about opioid-minimizing practices may fear potential post-operative pain and may not consider that option.
It is important to educate patients well before their surgeries so they know their expected level of pain after their surgery and the different medication and procedures in place to minimize that post-operative pain. This kind of education is key in empowering patients to make informed decisions regarding opioids and their health.
[ Deep knowledge, daily. Sign up for The Conversation's newsletter. ]
Michael Kim, Clinical Assistant Professor of Anesthesiology, University of Southern California
This article is republished from The Conversation under a Creative Commons license. Read the original article.
'They Are Invisible': Rural Homelessness, Made Worse By Opioid Crisis, Presents Special Challenges
This article was originally published by Ohio Valley ReSource.
Charles "Country" Bowers takes long, quick strides down a worn dirt path and is soon in front of a thicket of bushes made deep and tall by spring rains.
He's leading me on a tour of camps made by homeless people in wooded corners of Fayette County, Kentucky. He stops and lifts a hand to signal that he's spied something.
Framed by leaves, slightly up the hill, there's a patch of blue. A tent. He keeps his voice low to avoid startling those inside.
"That's what you are looking for right there," he said. "It ain't as thick as I would like, but you still can't see it."
Bowers is tall with a wild beard flecked with gray. His nickname is fitting for someone who figures he's spent at least half of his 51 years living outside.
He scrambles sure-footed over some rocks to another tent, this one more out in the open.
"Let's go on down here, my brother might be out here. He's been out here a lot of years too."
Bowers calls a lot of people brother. They are mostly men who have been living, as he says, "in the bush" with him for years.
Invisible Problem
Homelessness is often considered an urban problem. But those who work on homeless issues in the Ohio Valley say rural homelessness is a growing problem, too. The Robert Wood Johnson Foundation, NPR and the Harvard T.H. Chan School of Public Health reported in May that one in three rural Americans say homelessness is a problem in their communities.
As the Ohio Valley's profound addiction epidemic stresses the social safety net, advocates say more rural people are at risk of becoming homeless. But the scattered and hidden nature of homelessness in rural places makes it an especially hard problem to measure and address.
According to the National Health Care for the Homeless Council, research shows people without any shelter have, on average, drastically shorter lifespans compared to other Americans, as much as 30 years shorter. And a 2018 homelessness assessment report from the Department of Housing and Urban Development found a greater proportion of rural homeless are unsheltered as compared to suburban and urban homeless populations.
Polly Ruddick runs the office of Homelessness Prevention and Intervention in Lexington, Kentucky, and worked for years on homeless advocacy in rural eastern Kentucky.
She said that many homeless camps in the region she serves are in overgrown, thickly wooded areas and hard to find. Many of those camps also pose a health threat.
Some people have tents, but many build a camp from what they can scavenge, like cardboard or plastic bags, Ruddick said.
Access to clean water is rare. Human waste is, at best, kept in buckets.
"We clean up a lot of buckets with either human solid waste, or human liquid waste," she said.
Conditions like those contribute to disease, such as the Hepatitis A outbreak which has claimed 58 lives in Kentucky so far and sickened approximately 5,000 people, many of them homeless.
Ruddick sees problems across the state but she said that many elected officials in rural areas are not aware there are homeless people in their communities.
"I had mayors and I had judge executives say right to my face, 'My community does not have homeless people.' And my response was, 'Yes you do. You just either choose to ignore it or you really don't see it.'"
Support for the homeless in small communities is sometimes provided by churches, she said. But they often lack the money and manpower to create a solution equal to the problem. Ruddick said even counting the rural homeless is challenging, especially if there isn't a community shelter or established outreach system.
"They are invisible," she said.
"It Was Rough"
"Country" Bowers said he's met all kinds of people living in camps, and they have all kinds of reasons for being there.
"A lot of people in the world don't realize it, but they are one paycheck away from being out here with us," he said.
Jimmy Scott is volunteer coordinator and a board member for the Saving Grace Homeless Shelter in Letcher County, in the rural, southeast corner of Kentucky. He agrees with Bowers. People he encounters in his work might have couch-surfed at first, staying someplace night-to-night with friends or relatives.
But, he said, problems tend to mount. They lose their car. Without available public transportation like a bus, they lose their job.
"When their options are run out, some of them even end up in tents, outside," Scott said.
When the weather gets bad, things get worse. That is something Bowers knows all too well.
"It's real, there ain't no doubt about that. My wife, she passed last year. Technically she froze to death. That's what they said, it was hypothermia. We had gone to bed about 4 o'clock in the morning, got up about 9:30. I took the blanket off of her and she was froze," he said, his voice going soft. "It was rough."
Her name was Cindy Harrison. They had been together for 13 years.
Even after that tragedy, Bowers wasn't ready to come out of the woods.
"I really don't like walls too much," he said. "I never have." He was also struggling with alcoholism.
"I try to quit drinking out here," he said. "I'll tell you what, those seizures, I've had four or five in a day sometimes. They ain't no fun."
Ginny Ramsey runs the Catholic Action Center, a Lexington shelter that can hold 400 people. She said plenty of folks, like Bowers, just can't make themselves come in because of anxiety, PTSD, addiction or behavior fueled by mental illness that makes it difficult to be around people, what she calls "general orneriness."
Ramsey said the ongoing addiction crisis makes the problem worse. People from rural communities have long drifted into nearby cities like Lexington, she said. A decade ago, if she had someone come to her shelter from a rural place she'd often be able to find somebody back home who would take them in.
That's not the case anymore.
"The safety nets that have been in place, they are leaking, they have always been leaking," she said. "Now, they are getting shredded."
Sober Living
At Lexington's Hope Center, another homeless service, development director Carrie Thayer said the increase in opioids has had a dramatic effect.
"Someone can drink and be a functional alcoholic for a long time," she said. "But the heroin and the fentanyl and all these, they're so powerful. And so when you get a young person who, you know, starts using, and it can take them down really quickly."
Thayer said Lexington has a greater number of affordable housing units available than many more rural places. But, she said, much of it is of low quality and in unsafe neighborhoods where the use of drugs and alcohol is prevalent.
On top of that, a lot of people in recovery have criminal records that may keep landlords from renting to them.
To help combat that, later this summer, the Hope Center is scheduled to open 48 new apartments all designed for sober living.
The studio apartments come furnished with the basics: a bed, a couch and table, appliances and internet service. At least 60 people have applied to live there already.
Thayer said it has all been made possible by a combination of private donations and local, state and federal government funding.
"When everybody comes together, really amazing things can happen," she said.
A New Role
"Country" Bowers has lived in an apartment for a while now.
It wasn't until a second friend died, someone he calls "my brother Ray." Bowers said the man suffered a heart attack just after they'd gotten up early one morning and had a drink to stave off the shakes.
Ray Shackleford was his name.
"I put down the bottle when Ray died," Bowers said.
It was a little more complicated than that. He went through days of medically supervised detox because he is prone to seizures.
He stayed sober for two weeks, living in the shelter at Lexington's Catholic Action Center. He spent his days sitting outside the office doors of director Ginny Ramsey.
Eventually, she offered him a job and an apartment.
His new home is in a white wooden house in a poor part of town. He said he doesn't want to show the inside because it needs a good cleaning. His bed was so saggy in the middle he had to put an old door underneath it so it would at least be flat.
Still, he's grateful.
"You take what's offered."
He has found a purpose in his loss by sharing his story and advocating for the homeless community. He has appeared at Lexington city council meetings to urge the approval of a mandatory 21-day notice before city workers tear down a homeless camp on public land.
As we end our tour, Bowers said he still misses the community he lived with for much of his life.
"When I was out here with them we could all stay together."
ReSource reporter Sydney Boles contributed to this story.
Study: Closure of Rural Harm Reduction Program 'Fundamentally Changed' Health of a City
"They made me feel like I was a person."
That's what a 40-year-old man told researchers from Johns Hopkins University about a now-closed syringe services program in the heart of central Appalachia.
The Kanawha-Charleston Health Department, based in West Virginia's capital city, opened its program in December 2015 and for about two and a half years, provided not just a place to get clean needles and dispose of used ones, but also access to testing for a number of infectious diseases, including HIV and hepatitis C — diseases commonly associated with intravenous drug use.
But the politics in Charleston around the program shifted during its existence. Restrictions were placed on the syringe services program, known as an SSP, and local politicians began criticizing the health department in the media, claiming the city was experiencing a spike in crime because of the syringe program.
On the outside, the Kanawha-Charleston SSP faced intense stigma and scrutiny, but on the inside, the people who took advantage of the program's services say it was a place where they were treated with respect and compassion.
"[The staff] were always very open to listening to anything we had to say," a 41-year-old woman is quoted as saying in the study. "They would always ask questions [and] they weren't asking like in a nosy sort of way or anything. They were asking because they wanted to know. They wanted to learn. They wanted to understand. And I mean, they treated us in no way, shape, or form like we were any less."
But pushback in the city grew and by early 2018, the SSP closed its doors indefinitely. Now, a new study says that closure has ushered in "a new era of increased risks for bloodborne infections and overdose" in Charleston.
The Findings
The study of the Kanawha-Charleston SSP, titled Understanding the Public Health Consequences of Suspending a Rural Syringe Services Program, was published Tuesday in the Harm Reduction Journal.
Researchers interviewed 27 participants anonymously about the services they accessed at the site and their habits, and the broader habits of the community they observed since its closure. Each interview subject was over the age of 18, considered a resident of Kanawha County – although a majority of the participants were homeless- and had injected a drug intravenously in the past 30 days.
The majority of participants reported that it had become increasingly difficult to access clean needles since the program's closure and as a result, have undertaken behavior that put their health at risk, including reusing, sharing and buying used needles. One participant said he found used needles on the street and would bleach them before use.
Participants split by gender when researchers asked them about their perception of the risk of contracting HIV since the closure of the SSP. Female participants reported being more afraid of contracting the disease because of the increase of needle sharing, while men perceived their risk as about the same.
Both genders, however, reported that they were less likely to seek out HIV and other infectious disease testing since the closure. While many said they knew that testing was available at other clinics or area hospitals, they had negative experiences in those locations in the past and did not want to return.
"I don't mean to badmouth them because I know they have hard jobs, [but] I haven't met a nurse or an assistant or any of them that hasn't treated me like a drug addict. Whether I'm red-flagged or not, I still deserve the same care, the same respect as anyone else as far as I'm concerned. And if they'd really do their job, they would understand this disease," a 40-year-old male said.
Those adverse experiences also were reported at a non-profit clinic in Charleston that has an SSP of its own, but operates under the restrictions put in place by the city that led to the closure of the Kanawha-Charleston location. That includes only offering retractable needles and a one-for-one exchange policy, both of which are not considered best practice in the public health sphere.
The study also found participants considered the Kanawha-Charleston program their primary source for accessing the overdose-reversing drug naloxone. After the program closed, many study participants assumed naloxone was no longer available in Charleston.
"I thought it disappeared into thin air or something because I have not seen not a one," a 24-year-old woman reported. "Oh, it's been months. Months."
A Call to Action
Researchers say the closure of the Charleston SSP has "fundamentally changed the public health landscape" for people who use drugs intravenously in the area.
The study attempted to fill a gap in the research about how these programs affect rural areas, but existing studies showed that a syringe exchange program reduces the rates and spread of HIV and other infectious diseases in a place, which leads to not just healthier communities, but also cost savings. The programs also provide access to overdose-reversing drugs that save lives and allow for greater access to information that can lead to rehabilitation and recovery.
The authors write that their findings should serve as a call to action for rural policymakers "to take a stand against inaccurate and misleading reports about SSPs and enact immediate plans to ensure…access to sterile injection equipment and overdose prevention resources."
"Choosing to ignore the evidence-base for SSP operations not only presents an ethical and moral dilemma, but also sets the stage for an HIV outbreak and worsening overdose epidemic," the study says.
Policymakers should "learn about the realities of addiction and evidence-based programs for [people who inject drugs]," the authors write, "but also vocally defend them in the face of fear-based, inaccurate, and stigmatizing messaging by those who attempt to subvert public health."