As part of West Virginia Public Broadcasting's Inside Appalachia folkways project, Appalachia's unique connection to Wales has been explored. Both regions have mountainous landscapes, a history of coal extraction, folktales and it turns out, music.
There is a growing community of musicians from both Wales and Appalachia who share an interest in the culture that binds them together.
Wales And Appalachian Old-Time
Ben McManus is a musician who lives in Aberystwyth, Wales. He grew up playing instruments, but as a teenager, he was instantly captivated when he heard music from Appalachia.
"I came back from high school one day, and the gardener's were playing bluegrass, like really loudly out of a boombox," McManus said. "And I was just like, 'wow, what is this music?'"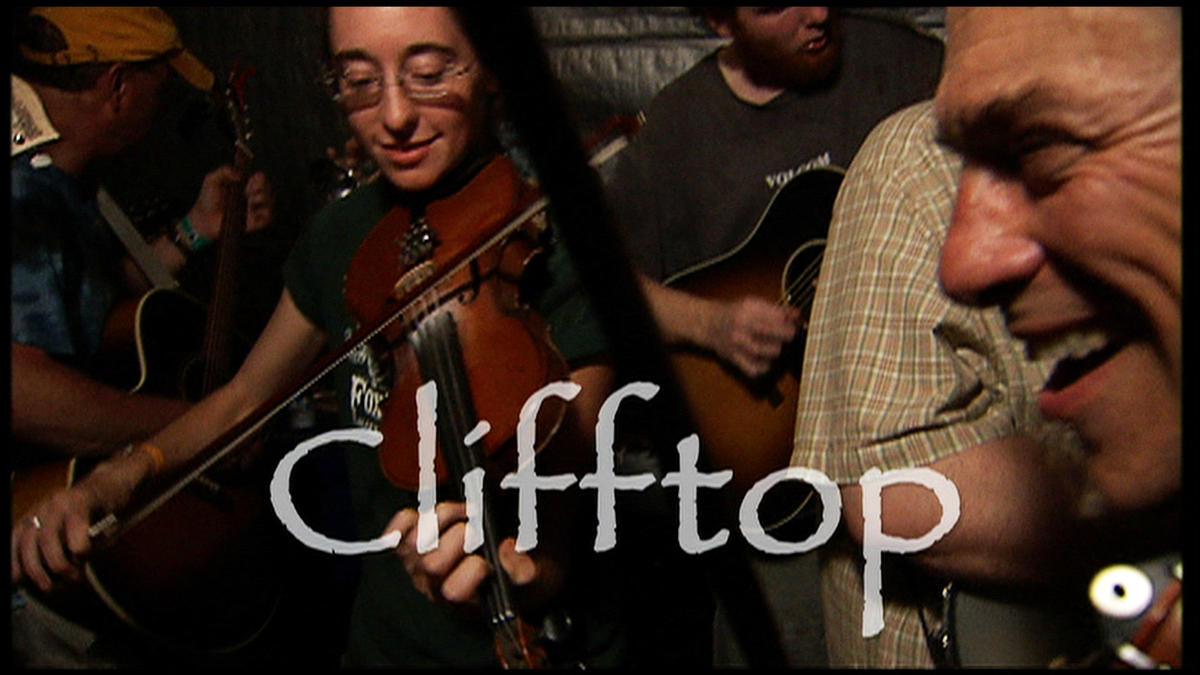 He was hooked. McManus searched for similar music, and that led him to Appalachian old-time, which is older than bluegrass. In fact, the string music played here in Appalachia has cultural roots from all over northern Africa, Europe and the British Isles — including Wales.
McManus fell in love with Appalachian string music so much, he eventually traveled to West Virginia to learn more from the musicians here. He took fiddle classes at the Augusta Heritage Center in Elkins and played at the Clifftop Appalachian Stringband Festival, a world-renowned old-time music celebration in southern West Virginia, which has been going on for 30 years.
Two Festivals 3,665 Miles Away
In Wales, there is another music festival, called Fire in the Mountain, named after an Appalachian fiddle tune. It includes a growing group of musicians in Wales who are also interested in the music of Appalachia.
McManus said it is the closest thing to Clifftop that he has found.
"A river runs right through the middle of it, so just a lot of chilling out, and just music everywhere, folk music everywhere," he said. "It's just a big four day party on a beautiful farm in the middle of Wales."
Above: Listen to Ben McManus play banjo. 
Appalachians In Wales
And this music exchange goes both ways.
Musicians Carl Jones and Erynn Marshall live in Galax, Virginia. They travel the world teaching and performing old-time music. But their favorite place to go is Wales.
"You might hear bluegrass and old-time and then you might hear somebody sing a Welsh song, you might hear somebody do an old-time or bluegrass song and sing it in Welsh," Marshall said.
Marshall added that she and Jones were going to attend Fire in the Mountain this year, but it was cancelled because of the pandemic.
Above: Listen to Erynn Marshall and Carl Jones play a medley of West Virginia old-time tunes.
Jones is from Georgia, but on one of his first music trips to Wales, he was surprised to find he shared a lot of similarities with the Welsh people he met.
"We met a lot of singing farmers and they looked a lot like me. I was kind of shocked," he said. "I said, 'Wow, this guy looks sort of like I look.' They are really good singers. I'm not saying I'm a good singer, but I did really feel an affinity to the geography and the location felt very comfortable to me and I love going to Wales."
Jones recently took a DNA test, and discovered that many of his ancestors came from Great Britain. He said he would like to believe that many of them were from Wales.