Many residents in the small West Virginia town of Paden City are grappling with the news that the city's water is contaminated with a chemical commonly used in dry cleaning called Tetrachloroethylene or PCE.
Late last month, the city-run water authority sent a notice to residents warning PCE was present in the water at nearly three times the federal limit. The notice stated the water was safe to drink in the short term, but could lead to long term health problems including an increased risk of cancer.
City officials are working on a fix, but some residents are asking both how long they've been exposed to the chemical and if that exposure may have impacted their health.
On a recent Sunday afternoon idling cars snake down West Main Street. Residents are waiting to receive donated bottled water, including Whitney Fiber. She said she is worried what drinking contaminated water may mean for her daughter's health.
"My daughter's two years old and every sippy cup, every bottle she had — because she was a formula baby — we made with that water," she said. "Now, what happens if she gets sick from exposure to this? We should have been told. Everyone should have been told. It's wrong."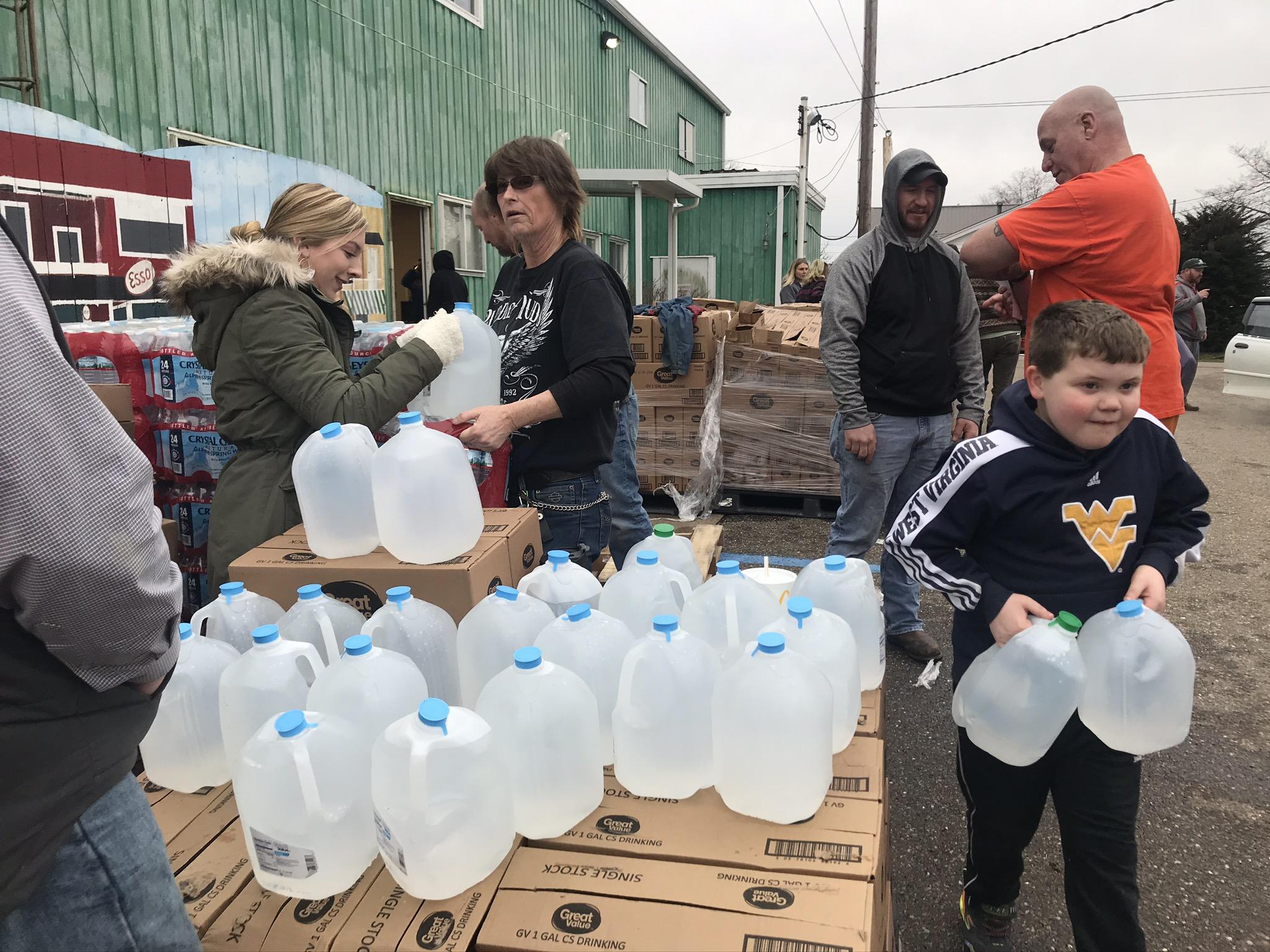 Fiber is not alone in her concerns. At a public meeting earlier that afternoon, more than three dozen residents packed the Paden City Council chambers, a small room in the same building as the volunteer fire department. At times, the mood turned contentious.
The city has shut down wells in the past due to PCE contamination. Paden City Mayor Clyde Hockstrasser said the water authority has been playing "whack a mole" battling rising PCE readings across the city's four wells. Additionally, the city's current filtration system is running at reduced capacity due to broken parts.
The U.S. Environmental Protection Agency considers PCE to be "likely cariogenic". Studies have linked exposure to an increased risk of cancer, reproductive and developmental effects and neurological impacts. The agency set the maximum contaminant level for PCE at 5 parts per billion. Last year, the city told residents that in 2018 the levels were at 5.5 parts per billion.
The latest testing showed the quarterly average level of PCE was 13.6 parts per billion.
Hockstrasser said it now appears the contamination is getting worse. Recent testing by the EPA confirmed PCE levels are eight times over the limit near one closed drycleaner.
"We found out our aquifer was polluted from the EPA drilling and that our major concentration was at what they call the Band Box Cleaners," he said.
The dry cleaning company operated in Paden City for decades and closed nearly 20 years ago.
New Filtration System
Hockstrasser said the city intends to break ground next week on a four-month project to install a state-of-the-art water filtration system. It's being funded by a $570,000 emergency grant from the U.S. Department of Agriculture, and the system should strip almost all the PCE out of the city's water. However, long term, the Hockstrasser said Paden City may need to find a new water supply.
"All four of our wells are pulling out the same aquifer. So, maybe we can get further north further south to try to get out of that aquifer and get a clean well," he said. "But our first line of defense is getting the strippers in. That was our quickest way to eradicate this."
While the fix is promising, some residents worry about long term exposure.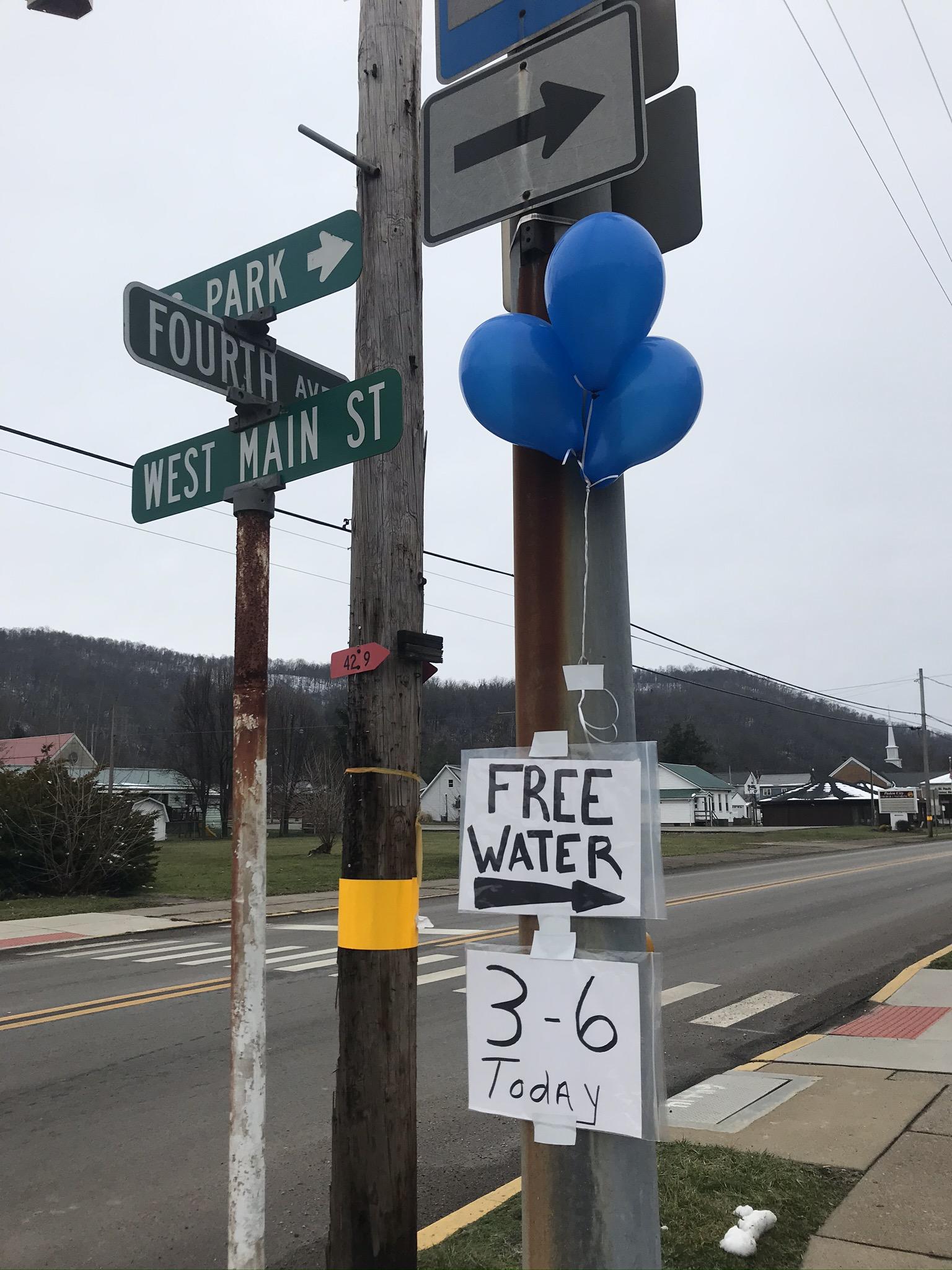 "What I have always been concerned about are my kids,"said resident Tonya Schuler, who led the public meeting and is one of a group of concerned citizens who raised the alarm about the PCE contamination. "I have a son with epilepsy. I have a son that has neurological tremors."
On Facebook and in person, Schuler began asking if others in Paden City, a community of about 3,000 residents, which straddles Tyler and Wetzel Counties in northwestern West Virginia, if they had health problems.
During a recent door-to-door informal survey, she said the instances of sickness were staggering.
"We found clusters of cancer, ALS, MS, fibromyalgia," she said.
Now, Schuler and others intend to survey every resident of Paden City about their health and if and how they use the water. She hopes the data will help equip the community with more information, and could spur state or federal health agencies into doing a more thorough investigation in Paden City.
A spokesperson for the West Virginia Department of Health and Human Resources, the parent agency of the Bureau for Public Health, said in an email that the agency's current role in Paden City is to enforce federal drinking water regulations.
"The Bureau for Public Health enforces the federal regulations under the Safe Drinking Water Act and notifies the public water system that they have exceeded the EPA's MCL," it stated.
A spokesperson for the West Virginia Department of Environmental Protection said the agency has limited involvement and the EPA is leading the investigation and remediation.
Making Aware
Boston University Epidemiologist Ann Aschengrau has studied the long term impacts of PCE exposure in Cape Cod, Massachusetts, where the chemical was used to line water pipes.
Determining exposure and connecting it to disease is a complicated task, she said, especially with PCE. Humans can be exposed not just through drinking water, but by breathing it and absorbing it through the skin.
"The problem is that it takes really a lot of work and ends up being money to really do a good investigation," she said.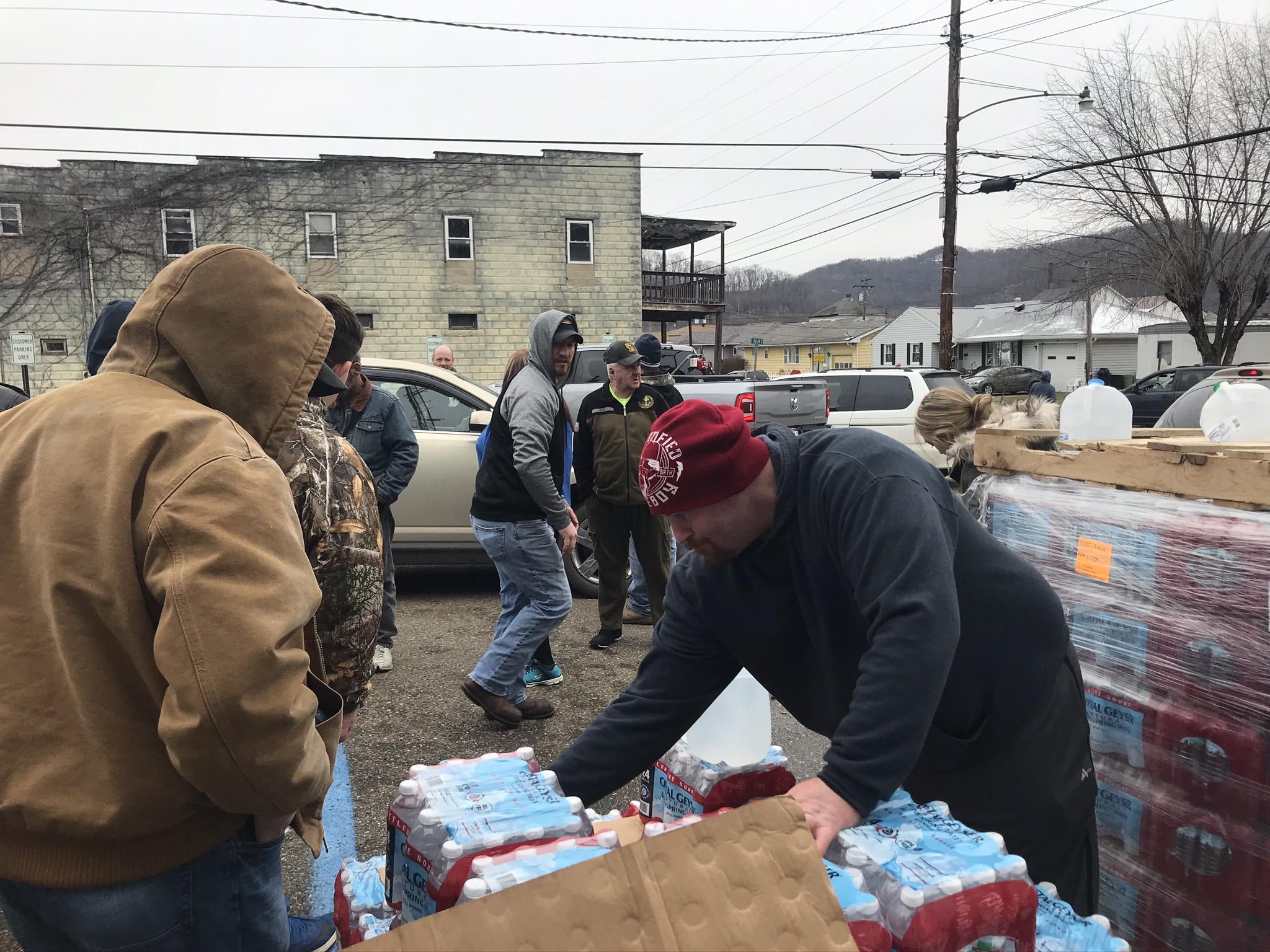 For her part, Schuler said she isn't backing down.
"I'm no scientist, I'm no chemist. I'm just a concerned citizen," she said. "I just wanted everybody to be aware because that's the problem I think everybody's upset about is we were not made aware."
Until then, she intends to keep handing out donated bottled water.
This article was originally published by West Virginia Public Broadcasting.