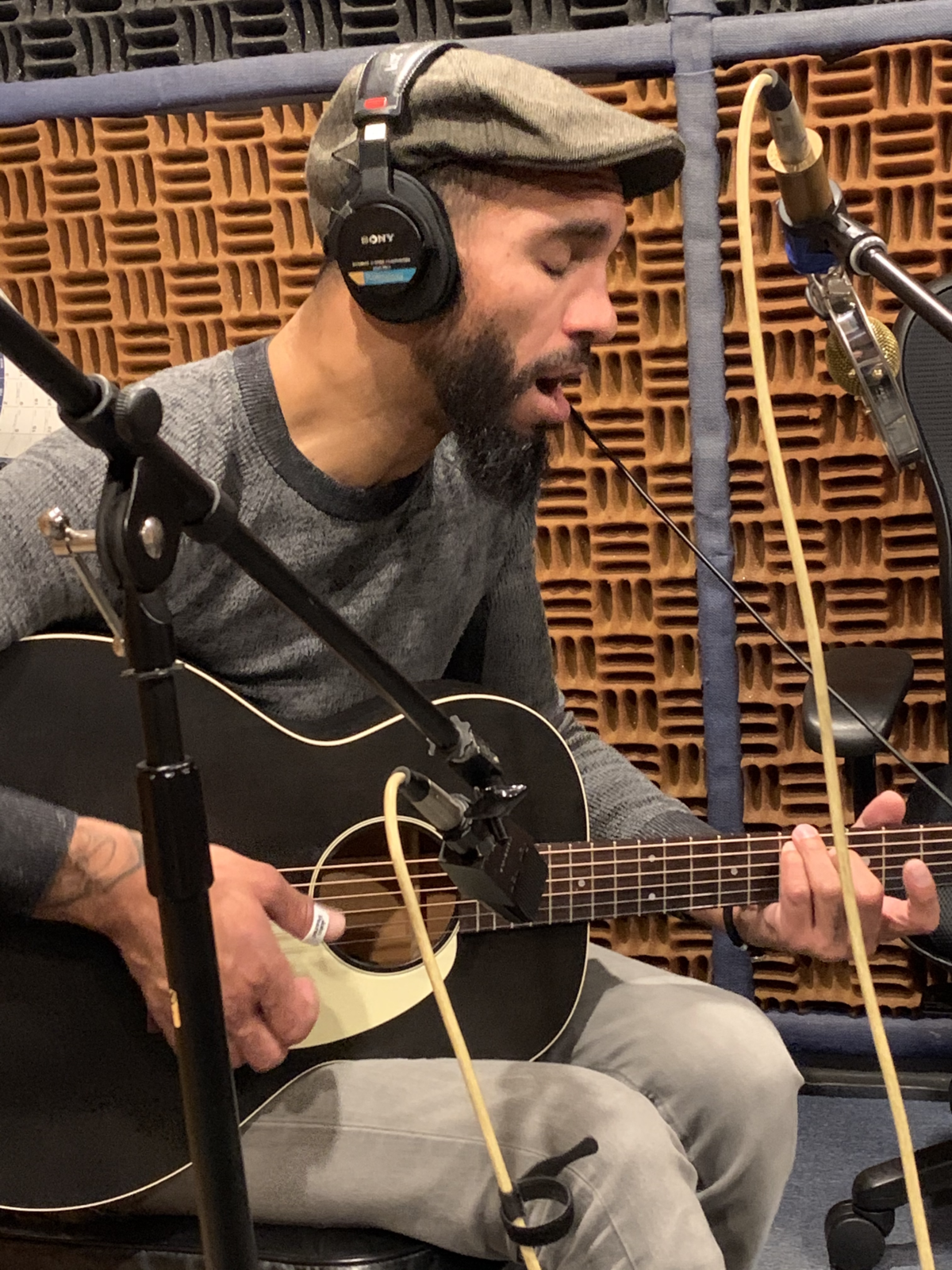 Singer-songwriter Walter DeBarr is using his unique voice and turbulent past to create and spread a heartfelt message across Appalachia. Growing up a Black man in mostly-white Buchannon, West Virginia, DeBarr had it tough among his peers. "I got beat up alot and kids would mess with me. Kids who didn't understand."
Now, DeBarr draws upon these experiences to write his songs. "Nearly all of the music stems from my growing up… just from being different from all the other kids I grew up with… simply for being who I was." He had an epiphany which turned that negative energy into something positive. "I realized, man, it doesn't matter–none of that matters. What matters is what's in your chest, and what sort of moral compass you carry."
DeBarr chooses his lyrics by remembering how he grew up with the hopes that other people don't feel so isolated. "We all struggle everyday with something, and I just genuinely want people to know they're not alone." For instance, his song, "Hurts so Good," is about coming to terms with the necessary growing pains of getting older. "I just want to be a kid forever, but… we gotta grow up."
Lyrics and music seem to flow through him easily. He's written over 60 songs in just a few years without even knowing much music theory. "I don't even know the names of all the chords," DeBarr joked. But theory doesn't matter when you can make beautiful songs. He's made so many that he's recorded and released his first EP We Fall, We Break with Greg McGowen at Rose City Recordings. It can be bought on most major platforms online.
Take a listen to our interview with DeBarr, where he performs two songs, "Hurts so Good," and "These Hands, These Eyes". Then check out his website walterdebarrmusic.com.
This article was originally published by West Virginia Public Broadcasting.