Ohio Valley Farmers Cautiously Optimistic About U.S.-China Trade Deal
This article was originally published by Ohio Valley ReSource.
The Trump administration is set to sign a deal Wednesday with Chinese trade officials for what they call "Phase One" of a trade agreement after almost two years of false starts and costly, retaliatory tariffs. Ohio Valley farmers are cautiously optimistic the truce will be a turning point, but some are skeptical about the details about the partial deal.
Reuters reports that officials with knowledge of the deal say China is committing to buy more than $50 billion in U.S. energy supplies and increase purchases of U.S. agricultural goods by $32 billion over two years.
Ray Allan Mackey grows nearly 4000 acres combined of corn and soybeans and sells thousands of hogs every year at his farm near Elizabethtown, Kentucky. He said thinks the deal will end up being beneficial, but tariffs will still have a lasting impact on his large operation.
"It's not going to be back to normal, it's going to be back to a new normal. So we'll all have to adjust," Mackey said. "If everything disappeared tomorrow tariff-wise, it'll still be a different world."
The deal will reportedly will not lift U.S. tariffs on $250 billion dollars worth of Chinese imports. Ian Sheldon, the Andersons Chair of Agricultural Marketing, Trade and Policy at the Ohio State University, said regional farmers could still feel financial pain.
"I'm a little bit circumspect about what I think the benefits of this agreement are going to be," Sheldon said. "From a farming standpoint, I think we've been caught slap-bang in the crossfire of this trade war."
Sheldon said he's skeptical that the U.S. will be able to produce enough agricultural goods to meet the export goals being reported. American farmers exported about $24 billion worth of agricultural goods to China in 2017, and the deal would see billions of more purchases on top of that baseline.
West Virginia Commissioner of Agriculture Kent Leonhardt said he's confident the cumulative effect of this partial deal, along with another trade agreement in the works with Canada and Mexico, will be a net positive for regional farmers.
"That helps all farmers in the United States, and that trickles down to West Virginia, obviously," Leonhardt said. "Most people will take a little pain for a bigger gain."
Trump Doubles Down On Trade War As Farmers Feel Pain From Tariffs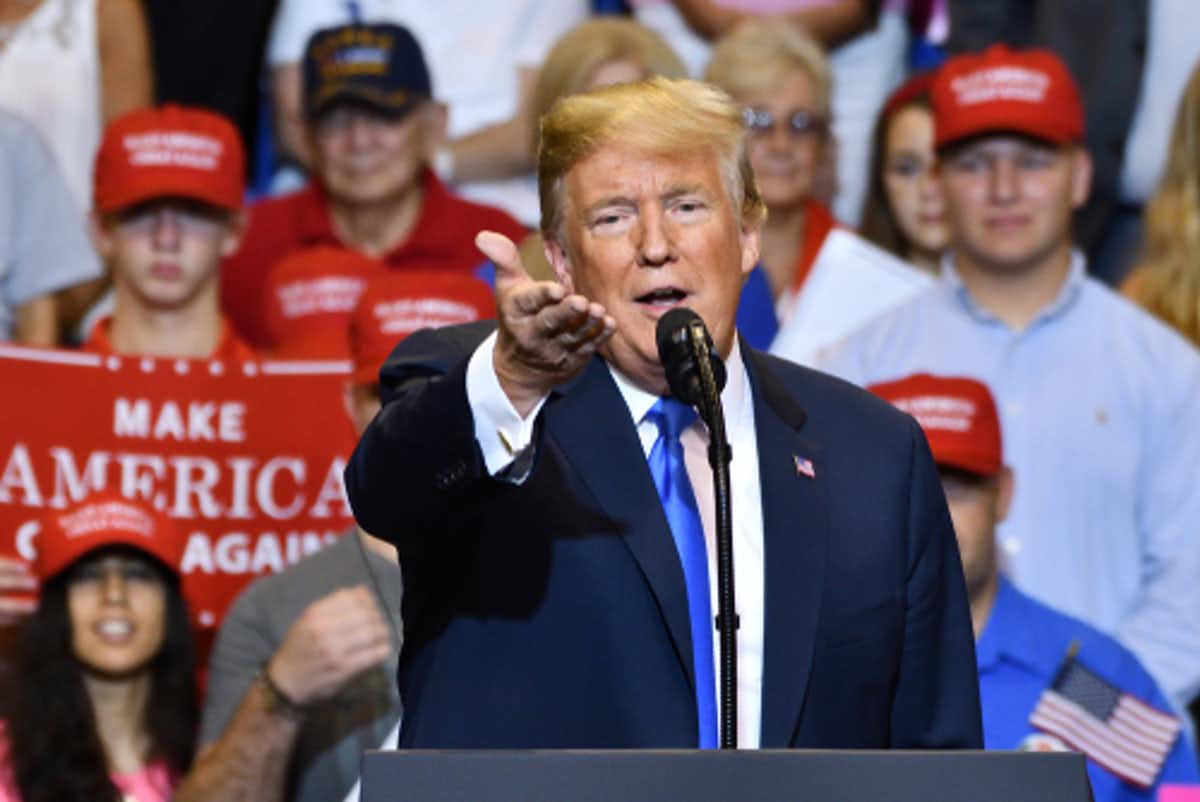 As President Donald Trump addressed farmers at a national conference this week, Ohio Valley agriculture leaders said they are standing by his effort to renegotiate trade deals. But some leaders cautioned that costly tariffs on farm products need to end soon. 
President Trump doubled down on his fight for better trade deals during his speech to American Farm Bureau Federation members at their convention in New Orleans.
"We're turning all of that around with fair trade deals that put American farmers, ranchers and in fact put America first," Trump said.
Farm Bureau leaders said the organization is behind the president but expressed concern that continued tariffs on American farmers are taking a toll.
"If we had our way, we'd get a great resolution, and we'd have it tomorrow," Ohio Farm Bureau spokesman Joe Cornely said. "So we're reminding the administration that we need these problems resolved as quickly as possible."

U.S. soybean exports to China normally bring in $14 billion a year but have plunged because of the tariffs. Trump administration officials plan to continue negotiations with China in early February.
American Soybean Association President Davie Stephens, a Kentucky farmer, said soybean farmers also want a quick resolution to the trade dispute. But Stephens says the situation has also helped Ohio Valley farmers realize they were too invested in China.

"It's opened up soybean farmers' eyes and farmers' eyes in general," he said. "We put all of our eggs in one basket, so to speak."

Stephens said he hopes for a trade agreement before the Trump administration's deadline in March when tariffs on $200 billion of Chinese goods increase from 10 percent to 25 percent.
This article was originally published by Ohio Valley ReSource.