In Appalachia, Hospital Closures Can Have a Profound Impact on the Local Economy
Two rural hospitals in Appalachia– one in Wheeling, West Virginia, the other just across the river in Ohio– announced they were closing in mid-August. 
Altogether, the closures will directly impact about 1,100 jobs. But, indirectly, it could affect the entire economy of the area.
"What we found is when a hospital closed, as you might expect, unemployment increased and that was a major impact initially," said Mark Holmes, director of the North Carolina rural health research program at the University of North Carolina. Holmes published a study in 2006 that looked at the impact of rural hospital closures on community economic health. 
As far as he knows, it's the only study to date specifically looking at the economic impact of hospital closures on a community. Yet "losing a rural hospital is the precursor to losing your rural community," said Alan Morgan, CEO for the National Rural Health Association. The NRHA reports there have been 113 rural hospital closures in the United States since 2010 and more than 700 are at risk of closing.
"First the direct impact of payroll and jobs lost– that's a direct impact and one we can measure," said Morgan. "The second is the indirect impact. All of the services a hospital brings– the construction, the food service, the flower sales– there's a lot of those indirect drivers too. And then I think what the real issue is: What are the impacts you can't easily measure? Businesses leaving the community because they don't have access to that 24-7 emergency room service…And obviously young families moving into the communities. Will they still be moving into the community when they know they don't have access to healthcare?"
For locals, it was well known that Ohio Valley Medical Center– one of the two facilities that is closing– was struggling. 
"When OVMC indicated that they were thinking about closing their doors, we knew that there were some serious issues in regards to psychiatric care and also access to emergency care," said West Virginia University president Gordon Gee. "And so we immediately swung into action to see how we could fill that gap."
Gee said before negotiations were complete, though, WVU was surprised, blindsided even, to hear that OVMC was going ahead with a closure. OVMC is now slated to close its doors on Oct. 7. Gee has publicly criticized the hospital for the abrupt closure — saying it doesn't give anyone enough time to make a plan for covering those services and jobs.
WVU already owns Reynolds Hospital right outside Wheeling and had entered into a management agreement with Wheeling Hospital earlier this year. Gee said Wheeling Hospital alone had about 350 job vacancies at the time of OVMC's closure and will be able to absorb some of the jobs lost from the other two facilities.
Additionally, WVU plans to open two new instant care centers– one in downtown Wheeling and one outside of the city that should absorb some of the day-to-day health care needs of residents.
"The job loss will not be nearly as impactful as I think people are anticipating," said Gee. "And obviously on the healthcare side in order to meet that population need, we are going to have to hire more people at Wheeling Hospital and at Reynolds, and that's exactly what we're doing."
To date, the two facilities have hired about 100 people, and WVU reports another 100 are in the pipeline.
Because of the combination of those factors, the prospects for Wheeling's economy may not be as bad as they would have been otherwise.
"In counties that had an additional hospital, they could recover in a couple years," said UNC researcher Holmes. "You took about two to three years for recovery, and they sort of kept going on their trajectory. But for those who lost their only hospital in their community, there was a long-run permanent effect on their community."
That's not to say there won't be a transition period. Or that there aren't concerns.
"Going forward, the needs still remain," said Wheeling mayor Greg Elliott. "From the city's perspective there are three main needs," citing healthcare, jobs and the value of real estate in the area.
In this particular case, Holmes' data suggests Wheeling may survive the threat of losing its two hospitals, thanks to the intervention of WVU. The lesson of the threat remains, however: When a rural hospital closes, not only does the town lose its medical provider, the ripple effects can rip apart the community's economy. In short, if the other 700 or so rural hospitals at risk of closure in the United States do close in coming years, rural America has a rough road ahead.
This article was originally published by West Virginia Public Broadcasting.
Appalachia Health News is a project of West Virginia Public Broadcasting, with support from Marshall Health and Charleston Area Medical Center.
How Do You Fight High Rates of Cervical Cancer in Appalachia? Researchers Say By Showing Up, Building Trust
It's an enduring fact: You're more likely to die from cancer if you live in rural Appalachia than if you live anywhere else in this country.
According to a 2016 University of Virginia study, between 1969 and 2011, the incidence of cancer declined in all regions of the U.S except rural Appalachia. And while the rate of people who died from cancer declined throughout the country, in Appalachia disparities persisted. Rural Appalachia has the highest cancer mortality rate; urban non‐Appalachia, the lowest.
Saving lives that would be lost to cancer requires multidimensional strategies. A recently announced $11 million National Cancer Institute grant is facilitating one such effort. A team of researchers from four universities – Ohio State University, West Virginia University, the University of Kentucky and the University of Virginia – is poised to address a form of cancer that's disproportionately high in rural Appalachia and one that's entirely preventable: cervical cancer.
The researchers will be collaborating with 10 health-care systems serving at-risk communities throughout Appalachian Kentucky, Ohio, Virginia and West Virginia.
"This region has one of the highest rates of cervical cancer and cervical cancer deaths in the United States," lead investigator Electra Paskett, a professor in Ohio State's colleges of Medicine and Public Health, said in a press release announcing the grant. "We know that smoking tobacco products, HPV infection and lack of timely cervical cancer screening play a significant role in these exceptionally high rates."
The project will comprise three initiatives to be implemented through clinics and health centers in the region. They include at-home HPV screening, interventions to improve HPV vaccination rates among young people, and smoking-cessation counseling and nicotine-replacement therapy.
Barriers to Care
"Cervical cancer is 100 percent preventable," said Stephenie Kennedy-Rea, the West Virginia University Cancer Institute's associate director for Cancer Control and Prevention and a recipient of the NCI grant. "We have a test that identifies pre-cancerous cells and we have a preventive vaccine. There's no reason we should have people being diagnosed with late-stage cervical cancer."
Karen Winkfield, director of the Office of Cancer Health Equity at Wake Forest Baptist Comprehensive Cancer Center in Winston-Salem, North Carolina, agrees: "Cervical cancer is one of the cancers that we have done an amazing job at preventing."
But rural Appalachians are being screened and vaccinated at lower rates than other parts of the country. Access to care is a primary reason.
According to a 2016 American Society of Clinical Oncology "State of Cancer Care in America" report, half of all hematologists and oncologists practice in just eight states, all with high percentages of urban residents: California, New York, Texas, Florida, Pennsylvania, Massachusetts, Ohio and Illinois.
"In places like Appalachia, we just don't have that many providers who can care for individuals close to home," said Winkfield, who recently served as chair of ASCO's Health Disparities Committee. Access to transportation is often an issue; the cost of travel is another.
Education – unawareness of the care you need and the care that's available – also plays a role, Kennedy-Rea said.
The prevalence of smokers is another factor. Data for 2017 indicates that West Virginia has the highest adult smoking rate in the country, 26 percent, up a percentage point from the previous year, with Kentucky close behind, at 24.6 percent.
"It's hard to point to any one factor," Kennedy-Rea said. "It's often a combination."
In many rural Appalachian communities, a strong tradition of individualism and a reluctance to admit to illness prevail, as do deeply ceded religious beliefs, a conviction that God will heal, or that cancer is God's will and there's nothing to be done about it. 
Winkfield acknowledges that traditions and beliefs are sometimes factors, but believes that it's generally more complicated – that when such considerations do come into play, they're often intertwined with the inherent challenges, the socioeconomic barriers.
"It's almost putting blinders on, in some ways, because of the challenges. It's more about, 'What can I do about it?'" she said. "If you go and you get screened for a cancer and you're diagnosed with cancer, then what?"
'Asking to Be Vaccinated'
Partnerships between academia and community-based health organizations, such as the one the NCI grant is now facilitating, are working to not only respond to that "then what?" but also at precluding the need for the inquiry.
The objectives of this multilevel initiative, Kennedy-Rea said, are to increase cervical cancer screening rates in at-risk communities, elevate HPV vaccination rates and decrease the rate of smoking.
"We've seen the ability of clinics to increase their screening numbers and the very positive outcomes from that," she said. "And they're able to sustain it."
The theory behind implementation science is that you reinforce systems that are already in place, helping them maintain sustainability of the desired interventions.
Kennedy-Rea said that her office, Cancer Prevention and Control, has traditionally focused primarily on an individual's behavior. They're now moving more toward multi-level initiatives, whereby, while continuing to help that individual overcome barriers, they're taking this systems approach.
"If I send a staff member to southern West Virginia to work for a day and identify people in need of screening, and navigate these folks to screening, we may successfully get 20 to 30 people into screening," Kennedy-Rea said.
"If we spend the same amount of time working with a health system, identifying patients within their system who are in need of screening and help them build interventions into their workflow, over the same amount of time we may be able to identify 6,000 people and impact the ability of that clinic to screen those 6,000 people."
Among the initiatives funded in Appalachia through the grant will be helping parents understand the importance of the HPV vaccine. Kennedy-Rea believes that when the vaccine was introduced, it was understood as a means of reducing sexually transmitted diseases but not as a cancer-prevention measure.
"And I think in Appalachia, that may have hurt the uptake," she said. "As we help people understand that this is a cancer-prevention vaccine, parents are more willing to have their children vaccinated. I also think that kids are asking to be vaccinated when they have all the information."
Long-term Commitment
Winkfield is bullish on such academia/community-based partnerships, most particularly when they're undertaken in communities where there are only a half dozen or so primary care providers, as is often the case in rural Appalachia.
"If we can provide the support," she said, "help lift those providers and provide them the resources they need so that it's not an extra burden for them to do these things – that's where those partnerships are really, truly invaluable."
But, she cautions, "It's a process; it takes a while." The medical community, Winkfield avowed, is starting to better appreciate the importance of "taking time to understand the culture of the community and understand where people are so that we can meet them where they are."
This is especially true, she said, in Appalachian communities that are "really tight knit. There's a trust factor; people have to know that you're there to stay, that you're not going anywhere … You can't pop in and out; you can't do that type of helicopter research and expect to make a big difference."
She points to the University of Kentucky and other universities throughout Appalachia as exemplars of long-term commitment.
Kennedy-Rae and her colleagues anticipate arriving in the communities in the fall, conducting focus groups, gathering baseline data and laying foundations, with implementation launching next spring.
VA Expands Coverage for Veterans Through Urgent Care Clinics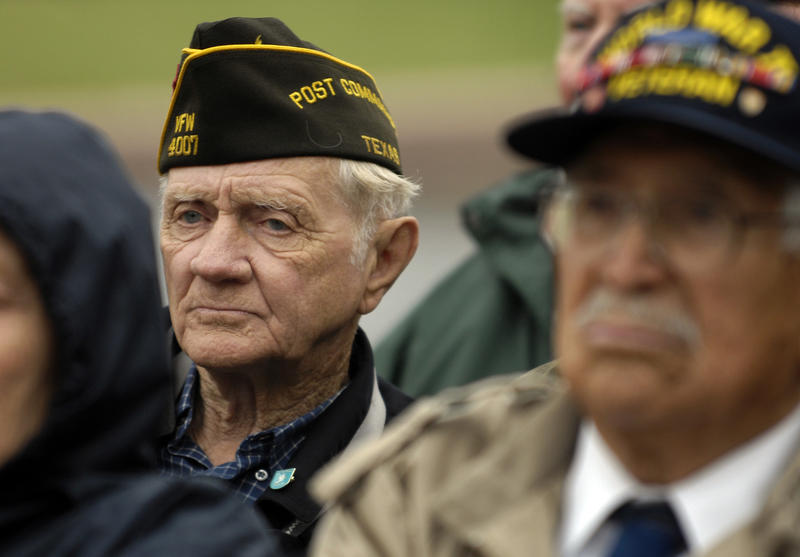 About 40 percent of veterans who receive medical care through the Veterans Health Administration are now covered at urgent care clinics. This expansion of benefits for veterans is part of the Mission Act, which went into effect last month. 
Veterans with a service-connected disability used to have to pay out of pocket if they went to an urgent care facility. Now, if veterans have been waiting for care for a long time, or if they live far from a VA hospital, they can receive care through private doctors in their local community.
James McCormick is a veteran in West Virginia, and he's recently been named the National Junior Vice Commander of the Military Order of the Purple Heart. He said the new expansion of benefits could have an especially big impact for veterans in the Mountain State.
"In an area that's rural, where the distance to a VA is often 100 miles or more, this is actually a really good thing," McCormick said.
But he said, not many veterans he's spoken to are aware that they can now use their VA benefits to go to urgent cares.
"It needs to be better communicated. Not all of them know about it. Very few in the mainstream know about it."
According to a press release from the Beckley VA Medical Center, the new urgent care benefit is meant to give veterans "a convenient way to get treatment for minor injuries and illnesses such as colds, strep throat and pink eye."
McCormick said that while this new benefit is very helpful, he hopes it doesn't lead to a funding reduction, or loss of resources for the VA health system.
"We definitely don't want that to distract or take away from the support or the funding of the existing medical system that we have in place. It's very important to us as veterans that we have that," McCormick said.
He said that overall, he's been happy with the care he's received through the VA. He suffers from chronic pain, a result of multiple gunshot wounds he received while in Iraq, and when he decided to get away from taking opioids, he was able to treat his pain with a specialized alternative type of pain management therapy at the VA in Huntington.
These types of innovative, alternative therapies are what he hopes the VA will continue to put resources into in the future, as well as increased access to local care, so veterans aren't having to wait to receive medical care.
"So that's why I was real excited to see this, you know, giving them access to an urgent care system, a local doctor, someone that they could go to and get assistance right away, I think that's a good step in the right direction, but we still have a few more steps we have to take."
Although the VA Mission Act passed through Congress with bipartisan support, some Democratic lawmakers say they hope it won't set a precedent for more privatization of the VA medical system.
This article was originally published by West Virginia Public Broadcasting.
W.Va. Bucks Rising U.S. Maternal Mortality Trend
The United States has some of the highest maternal mortality rates in the developed world — and unlike most other first-world countries, our rates are going in the wrong direction.
American women are three times more likely to die during or after birth than women in Great Britain and eight times more likely than women in Scandinavian countries.
But despite the prevalence of major risk factors such as low access to prenatal care, a high poverty rate and a largely rural population, West Virginia, is bucking the maternal mortality trend. Maternal deaths are not only low, they're also stable.
Part of that may be due to statewide initiatives to improve outcomes.
Lauren Headley
When Lauren Headley was 35, she got pregnant. Her age categorizes her as high-risk, but she is a nonsmoker and was a Zumba teacher at a healthy weight at the time she conceived.
About six months into her pregnancy, though, Headley was diagnosed with gestational diabetes. Her obstetrician was concerned that, as a result, her baby would be born large and wouldn't fit through her birth canal. So at around 39 weeks, doctors induced labor. The baby girl was born healthy and neither mother or infant had any complications.
Then on the 10th day after she gave birth, Headley woke up bleeding.
"But this was like gushing and red clots of Jell-O," she said.
She called her doctor's office and her doctor told her that some bleeding was normal but, if it continued, to go to the emergency department or to call back. So she got into the shower to see if that would calm things down.
"As I'm in the shower, the blood just pours out," she said. "I mean cups of red Jell-O is what it looks like and it's just pouring out. And I get really weak and I sit down in the shower and yell for my husband, and he comes in and he looks in there and he's like 'Oh dear God, you need to call your doctor back. There's no way this is normal.'"
Headley was taken by ambulance to the emergency department at Thomas Health, where she was diagnosed with a severe postpartum hemorrhage — which is one of the leading complications that causes maternal mortality in the United States.
Postpartum hemorrhage 10 days after birth is admittedly pretty rare, but how well a hospital is prepared to deal with obstetric emergencies can mean the difference between life and death for someone like Headley.
Which may be part of why West Virginia's rates are so low.
West Virginia's rates are low — but why?
West Virginia actually ranks 5th in the country — tied with Hawaii — for least number of maternal mortality deaths in the nation — behind California, Massachusetts, Colorado and Nevada, according to data from the Centers for Disease Control and Prevention.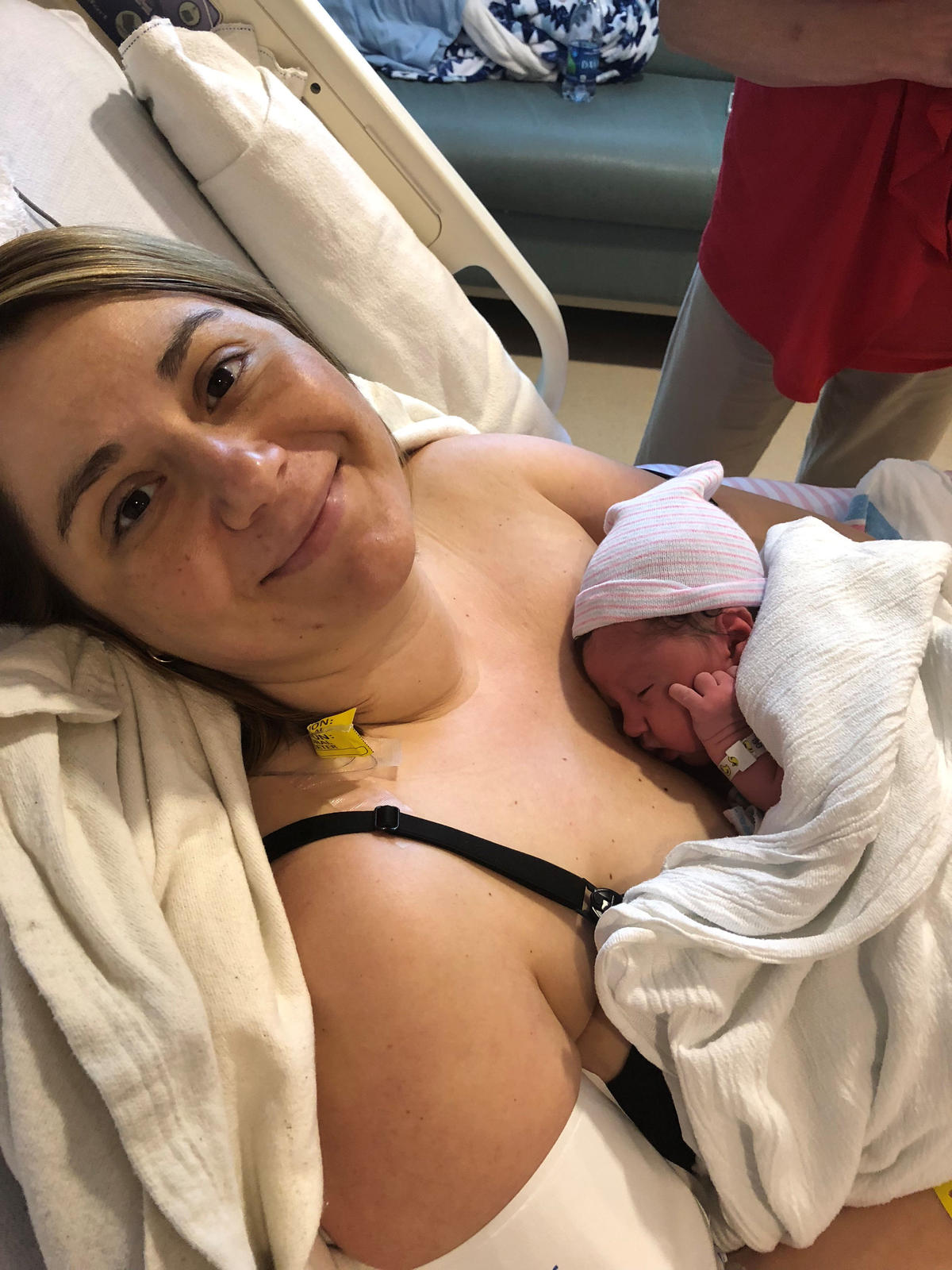 Maternal deaths in West Virginia related to pregnancy and childbirth have bounced between one to four deaths a year during the past 11 years. Even though West Virginia is a small state and has few births annually, this is a pretty low rate and surprising because West Virginia is poor, rural and has higher rates of comorbidities, which are all risk factors.
But when you try to dig into the numbers, "it's hard to know exactly why our rates are lower," said Amy Tolliver, director of the West Virginia Perinatal Partnership. She said over the last 10 years, they've been working closely with all of the hospitals in the state that deliver babies to improve the care they offer to moms.
"We have been implementing different training programs specifically around maternal hemorrhage — that is one of the bigger drivers that we see in regard to maternal morbidity and nationally in terms of maternal mortality," Tolliver said.
Tolliver said every hospital in the state that delivers babies has a specific set of protocols they are supposed to adhere to in the event of complications like uncontrolled postpartum bleeding.  
"To have the crash carts available with all of the equipment necessary, to have trainings in place, and to continue doing those staff trainings — we think that's one of the biggest factors in improving care is practicing for the high-risk patient."
"I think we also do a good job in this state of accepting the fact that we have a lot of the risk factors that increase the risk for maternal mortality," said Dr. Ally Roy, an obstetrician at Marshall Health.
Roy delivers babies at Cabell Huntington Hospital. When a patient is admitted there, she says there is a checklist the staff goes through with the patient. If they meet the criteria for moderate or high risk for postpartum hemorrhage, they receive intervention at delivery time aimed at reducing their risk. Anecdotally, she said, the protocols have greatly improved outcomes for patients with postpartum hemorrhage.
"When you have an emergency, you want people to be able to react smoothly and seamlessly," said Tolliver. "There should be no downtime in trying to figure out what they need to do next. It needs to be very quick, very regimented, getting the process in place."
In an email exchange with Thomas Health, the hospital Headley was taken to, a representative said that Thomas has protocols in place for how to deal with hemorrhages that were developed in conjunction with the statewide initiatives.
But experts working in this field in West Virginia say there's still work to be done.
In 2008, West Virginia established a maternal mortality review committee made up of experts from across the state that basically looks at all of the data around deaths linked to pregnancy and childbirth and sees what happened. They then make recommendations based on the findings. About half of U.S. states currently have such committees.
"One of the first things that we did find was that some of our women who were postpartum may have presented in an emergency room with a severe headache and other symptoms, but they weren't caught quickly enough in regard to understanding that that was preeclampsia, for example, that they may have been experiencing," said Tolliver. "So there were some efforts put together to do some education with our emergency room staffing."
Preeclampsia is a pregnancy complication that is usually characterized by high blood pressure and, if untreated, can cause organ damage and even death.
Last year, the committee recommended a renewal of those education efforts, so the Perinatal Partnership is getting ready to go out around the state to do more trainings.
Tolliver said the objective is to have caregivers "be prepared to be looking at the patient just a little bit differently [and] to ask the question, 'Has she given birth recently?' Those answers to those questions may drive the care in a different direction and get to the bottom of what is going on with her much more quickly," she said.
So is there anything women could do to protect themselves against dying in childbirth? First, say experts, understand that women can experience life-threatening complications during childbirth, thus they recommend that women listen to their bodies, advocate for themselves, and talk about risk with their care team.
This article was originally published by West Virginia Public Broadcasting.
Appalachia Health News is a project of West Virginia Public Broadcasting, with support from Marshall Health and Charleston Area Medical Center.