These Citizens Stepped in to Protect Their Water When Ohio Did Not
Ten years ago, the fracking industry was already booming in Pennsylvania, but people in Ohio were just starting to hear about it. Many were excited that it would help eastern Ohio's struggling rural economy. 
But Leatra Harper worried that the tradeoff would be their health and the environment. 
Harper says her grandfather died from black lung. And his father had worked to unionize coal miners.
"I don't know if this is in my DNA but I was just brought up that right is right and wrong is wrong," she said.
Harper started the FreshWater Accountability Project, to protect Ohio waters from the next energy industry – natural gas. "If there's something you can do, that's on you."
Each fracked well uses millions of gallons of water, mixed with sand and chemicals. Much of this brinewater can flow back to the surface as wastewater.
Harper heard that a company, Patriot Water Treatment, had started working with the city of Warren, to send frack waste through their sewage treatment plant. She calls it the beginning of her, "…trip down the rabbit hole with the fracking industry."
Warren Hit Hard by the Recession
In Warren, that trip started in 2009, when Tom Angelo was director of the city's Water Pollution Control Works. "Fracking was something of great interest. It had a lot of promise to it," he said.
The local economy had tanked in the recession, and according to Angelo, the city lost millions in tax revenue. Even worse, to him, the city lost jobs for its residents.
"I was looking at the fact that General Motors had shut down, Thomas Steel had shut down. RG Steel had shut down. Mittal Steel had shut down," he listed employers in the area.
Patriot's proposal to Warren came at a good time. Angelo says it promised a million dollars a year in revenue.
"So when you're looking at a two and a half million dollar deficit. You have choices," he said.
The city chose to sign an agreement with Patriot and, after state approvals in 2010, began accepting Patriot's wastewater.
The company's president, Andrew Blocksom, declined an interview, citing family health issues.
According to Angelo, Patriot would treat frack wastewater, most of it from Pennsylvania and West Virginia, in its own treatment plant to remove heavy metals, and other pollutants before sending through the city sewers to Warren's treatment plant, which would essentially dilute the wastewater. From there, it would be released to the Mahoning River.
The Mahoning joins the Shenango River in Pennsylvania, and forms the Beaver River – which is the drinking water supply for Beaver Falls and other communities.
Pennsylvania Stops Frack Wastewater Going to Treatment Plants
It wasn't long into the fracking boom when elevated concentrations of Total Dissolved Solids (TDS) known to be in fracking wastewater were found in the rivers in Western Pennsylvania. One pollutant in particular, bromide, forms chemicals linked with cancers and birth defects when mixed with disinfectants in drinking water treatment plants. 
In 2011, the state's Department of Environmental Protection requested that drillers voluntarily stop sending wastewater to public sewage plants and commercial treatment facilities in Pennsylvania.
Harper, who had started the FreshWater group, wanted Warren, Ohio, to follow Pennsylvania's lead.
"We took it upon ourselves to appeal directly to Tom Angelo giving him our concerns," Harper said. They shared studies showing high levels of radioactivity in frack waste, "…and other things that were completely ignored," she said.
In a recent interview, Angelo still dismisses concerns about radiation in this wastewater. "It's a naturally occurring radioactive material," he said. "It's not a problem. Relax."
Angelo wasn't alone in this view. Ohio lawmakers were also reclassifying radioactivity in frack waste to reduce regulation around it.
Saying 'No' to Patriot
Meanwhile, in 2012, Warren's treatment plant permit to discharge waste into the Mahoning River needed to be renewed by OEPA. The new permit had a surprise for the city. It banned the sewage treatment plant of accepting oil and gas waste.
"That was Ohio EPA is backhanded way of saying 'no' to Patriot," said environmental attorney Megan Hunter, who worked with FreshWater Accountability Project.
This made Angelo, who was still director of Warren's plant, angry. He says Patriot had built a $3.5 million treatment facility based on the previous approvals by the agency.
"A government is not in the business of putting business out of business. A government is in business to promote it," he said.
The city of Warren and Patriot sued the state.
Ambiguity Around Regulating Fracking Wastewater
Documents from the case, heard by the Ohio Environmental Review Appeals Commission (ERAC), show there was ambiguity around which agency had the authority to regulate the flow of frack waste through a public sewage plant: the Ohio EPA or the Ohio Department of Natural Resources (ODNR).
ERAC's decision struck down Ohio EPA's authority to prohibit Warren from processing oil and gas waste, and handed it to ODNR.
Both agencies declined an interview.
In an email, ODNR stated that after that case, it…"never issued a permit or order to Patriot to treat oil and gas wastewater and send the water to the water treatment plant."
But the way Angelo saw it, Patriot and the city had prevailed. "We won," he said.
Warren's sewage plant resumed accepting treated frack waste from Patriot.
Violations Begin
FreshWater Accountability Project was concerned about pollution going into the Mahoning River. When the group's attorney, Hunter, reviewed Warren's pollutant discharge reports between 2014 and 2016, she saw violations. 
"It was all right there. Warren was clearly violating its discharge permit," Hunter said.
Not only was Warren violating its permit, issued by the Ohio EPA, Patriot was exceeding its discharge limits to the sewage treatment plant, set by Warren, for pollutants like zinc, ammonia and, in one case, 68 times the limit of Total Dissolved Solids (TDS), which includes salts known to come from frack waste.
By this time, Angelo was retired from the city and had started consulting for Patriot. And the environmental advocates found emails from the new director of the Warren treatment plant, Ed Haller, to city leaders and the Ohio EPA, outlining Patriot's pollution violations, and their impact on the plant.
"[Haller] laid out in those emails that the waste [from Patriot] was so high in TDS, so high in salts, that it was harming their ability to process their own waste," Hunter said.
But the city, and the state, continued to allow Patriot's waste to flow through the sewage plant.
"They could have still said to Patriot, 'This is oil and gas waste, and it is hurting our plant. And you have to adhere to this lower limit'," Hunter said. "But they didn't say that."
Citizen Enforcers Step Up
Hunter says the government wasn't acting, even though Patriot and Warren were clearly violating water permits.
"A violation of a term of a discharge permit is a violation of the Clean Water Act," Hunter explained. "And that means a citizen can access what's called the Citizen Suit Provision of the Clean Water Act, and they can file what's called a Notice of Intent to sue. And that's what we did."
The group then filed their lawsuit in federal court in June 2017. Within a month, Warren stopped accepting frack waste from Patriot.
And earlier this year, the city settled out of court with FreshWater Accountability Project.
The mayor of Warren, William Franklin, did not return The Allegheny Front's calls for comment. The city services director, Enzo Cantalamessa, declined to comment, citing continued litigation related to this case.
Meanwhile, Harper of FreshWater Accountability Project has been vilified as a radical environmentalist who cost the city money. Harper says she put her group's finances on the line for the public.
She says frack waste was harming the city's own treatment plant, and potentially the drinking water for thousands of people downstream, and no one – not the city, not Ohio regulators – was stopping the industry. Until her lawsuit.
"[The lawsuit] was kind of as a last resort of course when all reason fails," she said. "It's very, very expensive and…sometimes it's hard to find people to really stand up to that industry because it's so huge and they have all the money and we don't."
But now, the US EPA is shutting down this whole question. As of August 29, 2019 the federal regulator is prohibiting public wastewater treatment plants across the country from accepting frack wastewater.
This article was originally published by the Allegheny Front. It is part of the series, "Who's listening?" examining claims made by Ohio residents, and how state regulators have responded, supported by the Fund for Investigative Journalism and the Sears-Swetland Family Foundation.
W.Va. Senator Among Bipartisan Group Seeking Faster EPA Action on PFAS Chemical Pollution
This article was originally published by the Ohio Valley ReSource.
A bipartisan group of U.S. Senators, including West Virginia Republican Shelley Moore Capito, this week introduced two bills aimed at further regulating a group of toxic chemicals known as PFAS.
The chemicals include PFOA, or C-8, used to make nonstick products and other similar chemicals used in flame retardants. They have been detected in at least 10 water systems in Kentucky, Ohio, and West Virginia. Exposure has been linked to some cancers and thyroid problems at very low levels.
The U.S. Environmental Protection Agency last year pledged to address the chemicals. In February, the agency released its long-awaited "PFAS Action Plan" that outlined steps it intends to take to address the public health impacts of these widely-used chemicals. EPA said it will begin the process of proposing drinking water limits by the end of this year. Environment and public health advocates say that timeline is unacceptably slow given the health risks and extent of contamination.
Many lawmakers in both parties also want more action. More than a dozen bills aimed at addressing PFAS contamination have been introduced in recent weeks.
On Tuesday, Capito and Democratic Sen. Kirsten Gillibrand of New York introduced a bill that would mandate the EPA to set legal limits, or Maximum Contaminant Levels (MCLs), for PFAS chemicals in drinking water under the federal Safe Drinking Water Act.
The "Protect Drinking Water from PFAS Act of 2019" requires the final MCLs be issued within two years.
In an interview, Capito said while she has found EPA to be responsive, efforts to address PFAS contamination need to be more transparent and move more quickly.
"EPA has said they're moving in this direction, but nothing moves and agency quicker or faster than a bill or than legislation that says you have to do this by date certain," she said.
Environmental groups praised the legislation.
"This bipartisan, common-sense proposal should send a signal to the Trump administration that this out-of-control PFAS contamination crisis needs serious leadership from Washington," Scott Faber, senior vice president for government affairs for the Environmental Working Group, said in a statement.
The non-profit this month updated its map of nationwide PFAS contamination. EWG estimates at least 610 locations in 43 states are known to be contaminated with fluorinated chemicals, including drinking water systems serving an estimated 19 million people.
Similar bipartisan legislation was recently introduced in the House.
A hearing in the Senate Committee on Environment and Public Works on these and related bills is set for next week. It follows a hearing this week in the House.
Transparency
Capito and Gillibrand introduced another bill, the "PFAS Release Disclosure Act" on Thursday, with co-sponsor Sen.Tom Carper, a Democrat from Delaware. It aims to improve the availability of information about the use and release of PFAS chemicals by adding hundreds of substances to a federal chemical database called the Toxics Release Inventory.
Capito said regulating these chemicals as a class was the easiest way to address them.
"I think we have incomplete information here," she said. "This isn't an issue that we feel that we're fully informed on and I think that's part of the reason you've seen a quick succession of legislation move forward."
She also noted more work needs to be done to help communities with contamination with what are often costly cleanup efforts.
Some municipalities in Ohio and West Virginia have been dealing with PFAS contamination for decades, including Martinsburg in the Eastern Panhandle of West Virginia.
Last year, the city sued the Air National Guard to recover millions of dollars spent to install a water treatment system at the city's water filtration plant after PFOA and PFOS from firefighting foam used by the Air National Guard infiltrated the water supply.
Southern W.Va. Town Could have Clean Water for First Time in 16 Years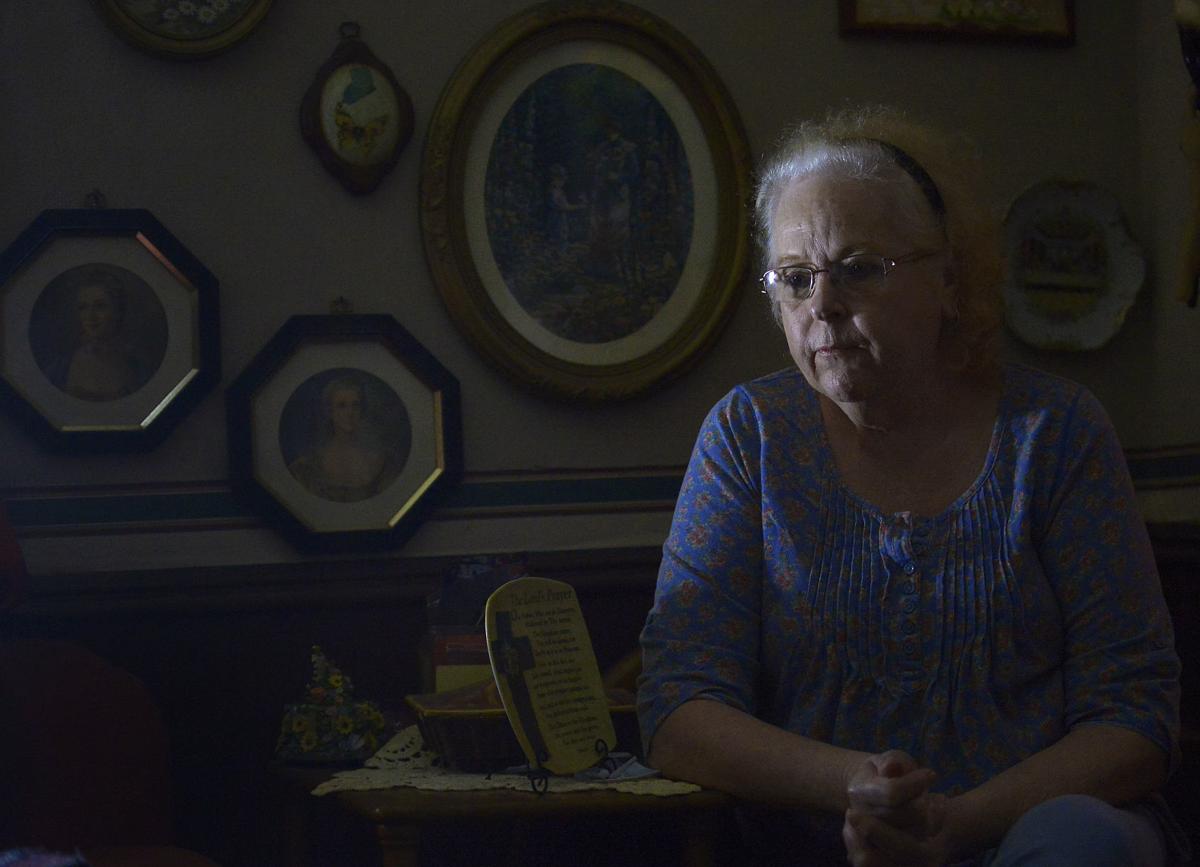 This article was originally published by the Charleston Gazette-Mail.
O'TOOLE — Flats of bottled water and dozens of plastic jugs filled with water from a nearby spring crowd three rooms in Janet Long's home in O'Toole, a small hollow wedged among mountainsides and the Tug Fork River on the eastern side of McDowell County.
A little more than 10 years ago, Long crossed the Virginia state line to settle in O'Toole. Now 70 years old, she has avoided drinking water from her faucets and has kept stocked up on other water sources since she arrived. It was one of the first tips she got from her new neighbors.
"I keep it just in case," Long said of the bottled water. "You never know when the water isn't going to work, and when it does go off, you don't know how long it'll be till it comes back. … It's stressful, it's depressing. You don't realize how much water you need every day until you don't have it."
Long's piped-in water comes from the O'Toole Water Association. Through her decade on the system, she's experienced a lot: discolored water that smells like "something between rotten eggs and death," as one neighbor put it; days, sometimes weeks, with no water service at all; and leaves, dirt, bugs, trash and clumps of animal hair that work their way through the pipes when the water is flowing.
For almost 17 years — 6,177 days to be exact — it hasn't been safe for O'Toole residents to drink water from their faucets without boiling it first. A boil-water advisory issued for the system in May of 2002 has never been lifted. It probably never will be.
But with the help of a nonprofit group, the Keeper of the Mountains Foundation, the last 17 families still being served by the O'Toole Water Association may soon transfer to the McDowell County Public Service District.
That means Long may soon be able to fill a glass with clear, odorless water from her kitchen faucet.
"These people coming in, they're a blessing for us if we can get that money raised," she said. "We get promised a lot around here, but I think this time it might work. We might see something change."
Several households in O'Toole already decided last year to join the McDowell PSD. The benefits may be obvious, but the costs are big, especially for those on a fixed income like many of the families still on the O'Toole system, according to Pam St. Clair, who has lived in O'Toole for the last six years.
Mavis Brewster, head of the McDowell PSD, estimates it will cost each household at least $500 to connect to the PSD, including a $300 tap fee, a $50 deposit and various other expenses for pipes and valves.
If Long had to pay $500 today, she said, she'd have to go months without some of her medications, and cut back drastically on food and electricity.
"We're poor people down here, and we've got a lot of needs," St. Clair said. "We only have so much to live off of, most of us, and when it comes to money, we're just looking at how we can stretch to the end of each month. We don't have savings, we don't have money to waste."
The Keeper of the Mountains Foundation, which focuses on environmental issues and sustainability in West Virginia, has stepped in to help the residents in O'Toole raise money to get off the O'Toole Water Association and onto the PSD.
"No human being should ever be subjected to drinking this type of water, and if the barrier to entry here is cost, we're going to overcome it, and we're going to do it together," said Paul Corbit Brown, the foundation's president, at a community meeting last week. "The way things are here — there are families in crisis, and that's what we focus on. It's part of what we do, and we're going to help you all as much as we can to correct this."
For the last few months, Keeper of the Mountains has brought bottled water for residents to drink and cook with. Before that, neighbors organized their own water drives, taking empty barrels and jugs about a mile up the road to a mountain spring.
So far, 30 donors have raised nearly a quarter of the $7,100 goal for the foundation. Brewster said the quicker the money is raised, the sooner people can get on the McDowell PSD system and avoid what she says is the inevitable, final collapse of the O'Toole Water Association.
"It's not a matter of if those pumps stop working at O'Toole, it's a matter of when," Brewster said. "Right now, they're only operating because [American Electric Power] is letting them keep their power, but that's not going to last forever, and I don't think it'll last much longer."
The O'Toole system owes thousands of dollars to AEP, which could turn off power to the water treatment plant at any time — one of the many issues facing the beleaguered water system.
'An honor system'
Like many Southern West Virginia water systems, O'Toole Water Association operated as a coal camp utility when its lines were laid in the mid-20th century. There's been little maintenance to the system since, and customers say mismanagement in recent years has exacerbated problems they've been dealing with for almost two decades.
The water association has not employed a certified operator since at least 2002, when the original boil-water advisory was issued for the system.
The association hasn't filed an annual report to the state Public Service Commission, the agency responsible for regulating all West Virginia utilities, since 2013. The reports that are filed are sparse, with several pages left blank and operational questions unanswered. The Secretary of State's office revoked the association's business license in 2010.
Despite all this, the O'Toole Water Association still collects, or tries to collect, money from customers.
"It's been an honor system. You use the water, you owe it, you pay it. We've never sent out bills," said Crystal Coe, the association's secretary.
Paper bills, she said, are never the way O'Toole has done business. Customers are told how much they owe, then they write a check or a money order and bring it to Coe's home.
"No receipt, no nothing," said Carol Thompson, Coe's neighbor. "We don't know how much water we use and we don't know where our money goes. It doesn't seem like it's gone to fixing anything around here. That's not how a business works."
O'Toole residents say they've been trying for several years to get Coe and other officers of the water association to explain why service is so unreliable. For years, they've gotten the same answer.
"They tell us, over and over, the water would work, it'd be good water, if we paid our bills," St. Clair said.
O'Toole's water system is unmetered and doesn't have shut-off valves, meaning residents who fail to pay won't lose water service because it's impossible to single out individual homes.
The "honor system" Coe mentioned worked to some degree for years. The water wasn't great (there was still no certified operator to treat it), but it was on and could be used for bathing or laundry, and people paid for it.
Then, customers started seeing more days with no water. They say they were never notified when the water wasn't on. "You get up in the morning, you try to turn on your shower, and you know it's out. Then, you just wait. You call to ask what's going on, you get ignored, and you wait," St. Clair said.
But they say they were still asked to pay the same.
Last year, residents said, the water association tried to raise its rates, telling customers they owed more money.
Rate increases for water utilities must be approved by the PSC, and in most cases will not be granted without recent annual reports filed. According to the PSC, the only cases and orders on record for O'Toole in the last 10 years are about penalties for the water association's failure to file annual reports.
As they watched board members ask for more money while dodging questions, residents grew frustrated. One by one, many did stop paying their bills.
"Why would we keep paying for water we don't get? It's not fair at all," Thompson said.
'This is all toxic'
Long paid her bill until February. She's grown too frustrated with the constant outages, and when the water is on, she said, it's worse than it used to be.
"Poison," Long said. "It's almost like poison, but you don't know what the risks of it are."
In 2017, she said, she was hospitalized with sepsis and almost died. She believes the quality of her water contributed to the infection, and that worry hangs over her head constantly. She said she's had rashes and cysts, and in the shower, she feels like the water seeps into her skin, like it's infecting her.
"You're afraid you're going to catch something, but you don't know what it'll be," she said.
After showers, the stench of the water sticks to skin.
"We all buy bulk lotion, and you have no choice but to lather yourself with it — lots of it — when you get out so you don't smell," St. Clair said.
St. Clair has stomach and kidney cancer, and her husband died of lung cancer about two years ago. The women said at least eight people in the small community have been diagnosed with or died from cancer in the last few years, and others have suffered from MRSA and staph infections. They can't blame it all on the water, but they say it certainly hasn't helped.
Samantha Sargent, 22, lives next door to Thompson. She said the water used to make her sick — even the smell would make her throw up. She partly blames it for her eating disorder and her miscarriage.
Her 19-year-old sister is due to have a baby boy in August. Sargent worries about her sister's health, and her soon-to-be nephew's.
"This is all toxic, and it's not something that should be around any kids or anyone who is pregnant," Sargent said. "That bacteria, whatever is in that water, it's not safe."
Sargent sometimes climbs to the top of the O'Toole water tank, which is uncovered, letting leaves and sticks and animals in. Once, Sargent said, she saw a dead animal floating in the top. This wasn't shocking to her — people in the community have talked for years about a deer carcass that allegedly got stuck in there once.
On Thursday, Coe stood on her porch, just a few houses away from where St. Clair and Thompson live. She said she is now connected to the McDowell PSD. Neighbors said several O'Toole Water Association board members were among the first to connect to the McDowell PSD last year, including its president, James Day, and its vice president, James Calloway. The only contact information available for the water association or its officers was an out-of-service phone number listed on its PSC profile.
Coe said the water association used to test the water monthly, but stopped because there wasn't any money.
The O'Toole Water Association's last annual report with the PSC indicated the association paid for testing in 2012, but there are no details about the testing.
According to the U.S. Environmental Protection Agency, there has not been a formal inspection performed for O'Toole since 1995. In 2014, the state performed a sanitary survey which yielded "significant deficiencies" — the lowest score possible — for every category. The system accrued 427 violation points from the EPA over the last five years — the fourth highest amount for any water system in the state.
The West Virginia Department of Health and Human Resources classifies O'Toole as an "intractable" system, meaning it's unyielding to violations and improvements are "hopeless."
The association has also operated under a boil-water advisory longer than any other water system in the state, a fact that several residents were not even aware of until 2014 — 12 years after it was originally issued.
"My husband, before he died, he overheard it from someone and we looked it up," St. Clair said. "We never received anything in the mail, at our house. We never knew. We didn't drink the water anyway, but they never told us."
'We're humans too'
While the problems facing O'Toole may seem extraordinary, Brewster, with the McDowell County PSD, said they're really not.
"There are communities throughout Southern West Virginia, especially here in McDowell, dealing with similar situations," she said.
The McDowell PSD has tried to bring in those systems when it can and offer help when it can't, she said. The PSD now runs 17 water systems in McDowell County.
"We're spending, roughly, $600 per a hookup. While they're only paying $300 to us for that hookup, we run the risk of never recouping those costs, of never making our money back if they don't make payments," Brewster said. "We want to do everything we can to get as many people as possible clean water — that's a basic right — but we need assurance that, afterward, they can make their monthly bills."
St. Clair and other O'Toole residents say that's not an issue — they can't afford the lump sum due for connection fees, but they aren't paying monthly bills now because of their experiences with the water association.
"We pay for the things we use, but we will not be walked over," St. Clair said. "We're humans, too, we deserve clean water and we deserve to be respected by those whose job it is to provide it. What makes us less than anyone else?"
P.A. Students Look for Creative Solutions to Water Infrastructure Needs in Central Appalachia
On a rainy, chilly fall day, a research team made up of graduate students from the University of Pennsylvania pack up and depart from a hotel lobby in Princeton, West Virginia.
It takes about an hour to get to the Elkhorn Water Plant in McDowell County, where, outside, water from an old coal mine flows swiftly down the mountain.
This is the source of tap water for this district. Operators say it's good water, that does need to be treated, but doesn't require an intense process like reverse osmosis to get it ready for the tap.
The graduate students are trying to get a handle on the context and history of the water systems in the region.
"It's hard for someone who is not from the area to kind of get their head around some of the challenges faced without really having a chance to see the area," Karl Russek said. He's one of the students in the Master of Environmental Studies program at the University of Pennsylvania.
Russek and his fellow students listen to a local representative of the public service district explain the massive challenges they have in maintaining these small water systems.
Jared Brewster explains that a lot of these systems have been in disrepair for over 50 years, and so just getting these systems up and running properly would costs millions of dollars, and years of work.
Those same challenges face water systems in rural communities all over the country, to some degree. But as Russeck notes, the problems facing water systems in coal country are worse than most. He grew up in a coal town in Pennsylvania.
"I think a lot of the demographic challenges and a lot of the socioeconomic challenges are very similar to where I grew up," Russek noticed.
"One of the differences is when the mines did shut down in the 1950's, there was still enough economic critical mass that the communities [in Pennsylvania] could survive a little longer," he said. "They're hollowing out like small towns across the country are hollowing out, but it's not quite as geographically isolated as parts of central Appalachia."
In their project focused on rural water systems, the team is first working to identify where existing mechanisms fall short. Replacing infrastructure is not cheap, and sometimes paying higher bills or writing a grant in a tiny community just aren't options.
"There are a lot of people doing some very hard work and some very good work, but the existing tool kit is not built to handle some of these problems because there's just not the scale necessarily– the number of people involved, the number of customers to be able to support systems and how these projects are supported in other parts of the country," Russek explained.
Mahvish Ilyas, another graduate student working on the project, said visiting the region provides an opportunity for the students to connect some of their studies to the people it could possibly impact.
"It just diversified our understanding of the problem," Ilyas explained. "This is a diverse issue, but at the same time we have so many opportunities."
"We have the opportunity of leveraging funding, starting meaningful conversations with the communities, introducing technology and creating jobs and we had a very interesting conversation with the mayor of Northfork," she added.
Northfork is a town in McDowell County that's been on a boil water advisory for years. The advisory will end when the system is replaced or there's another solution put in place.
"It just showed that the local administrative bodies they are willing to become a part of the solution," she said. "They were so welcoming when they heard about our project."
The goal is to come up with suggestions for community leaders in southern West Virginia. Students hope that specific solutions for this region could inspire water infrastructure solutions in other rural communities.
"This would serve as a baseline study," Ilyas said. "I'm sure there are a lot of research papers and articles out there but nothing has been consolidated to this level."
The team is still compiling the results. It's not clear when the result will be released.
This story was originally published by West Virginia Public Broadcasting.