Large Natural Gas Producer to Pay West Virginia Plaintiffs $53.5 Million to Settle Royalty Dispute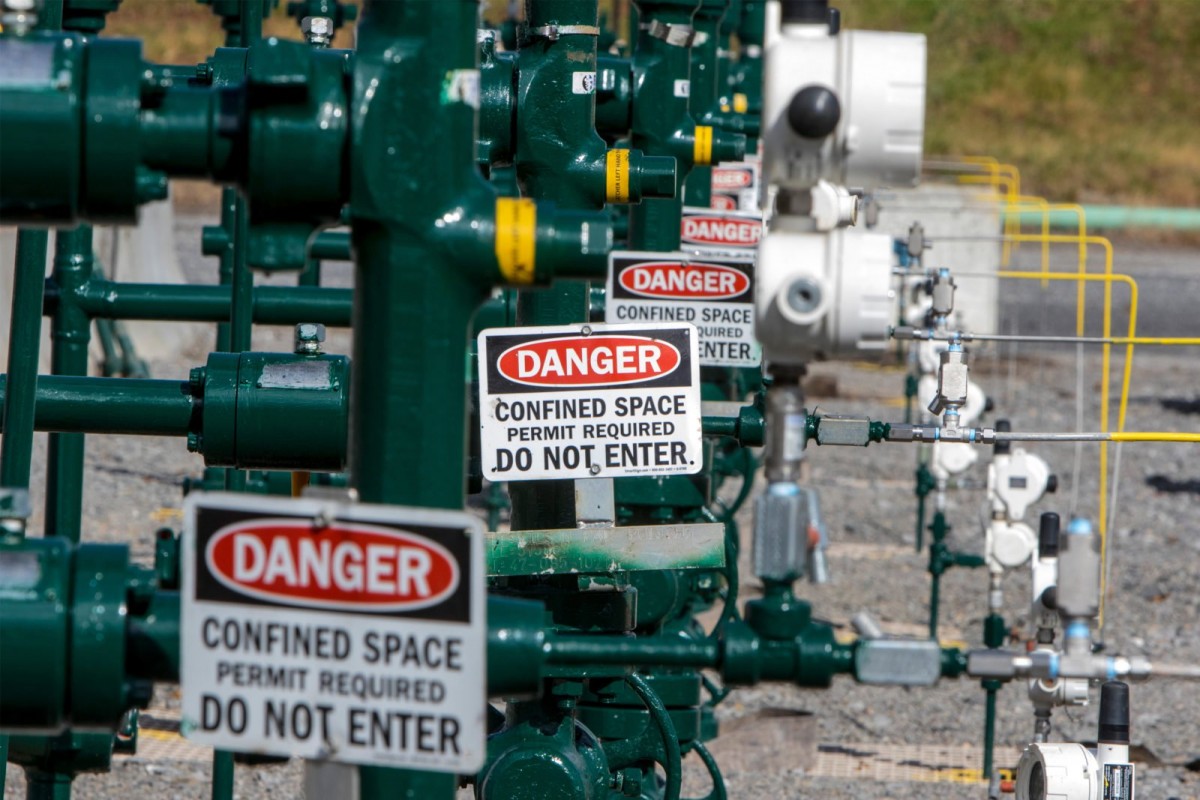 This article was produced in partnership with the Charleston Gazette-Mail, which is a member of the ProPublica Local Reporting Network.
As ProPublica's investigation detailed, EQT Corp. had been accused of deducting a variety of unacceptable charges from natural gas royalty checks. The company says it wants to "turn over a new leaf" in its relationship with the state's residents.
The second-largest natural gas producer in West Virginia will pay $53.5 million to settle a lawsuit that alleged the company was cheating thousands of state residents and businesses by shorting them on gas royalty payments, according to terms of the deal unsealed in court this week.
Pittsburgh-based EQT Corp. agreed to pay the money to end a federal class-action lawsuit, brought on behalf of about 9,000 people, which alleged that EQT wrongly deducted a variety of unacceptable charges from peoples' royalty checks.
The deal is the latest in a series of settlements in cases that accused natural gas companies of engaging in such maneuvers to pocket a larger share of the profits from the boom in natural gas production in West Virginia.
This lawsuit was among the royalty cases highlighted last year in a joint examination by the Charleston Gazette-Mail and ProPublica that showed how West Virginia's natural gas producers avoid paying royalties promised to thousands of residents and businesses. The plaintiffs said EQT was improperly deducting transporting and processing costs from their royalty payments. EQT said its royalty payment calculations were correct and fair.
A trial was scheduled to begin in November but was canceled after the parties reached the tentative settlement. Details of the settlement were unsealed Wednesday.
Under the settlement agreement, EQT Production Co. will pay the $53.5 million into a settlement fund. The company will also stop deducting those post-production costs from royalty payments.
"This was an opportunity to turn over a new leaf in our relationship with our West Virginia leaseholders and this mutually beneficial agreement demonstrates our renewed commitment to the state of West Virginia," EQT's CEO, Robert McNally, said in a prepared statement.
EQT is working to earn the trust of West Virginians and community leaders, he said.
Marvin Masters, the lead lawyer for the plaintiffs, called the settlement "encouraging" after six years of litigation. (Masters is among a group of investors who bought the Charleston Gazette-Mail last year.)
Funds will be distributed to people who leased the rights to natural gas beneath their land in West Virginia to EQT between Dec. 8, 2009, and Dec. 31, 2017. EQT will also pay up to $2 million in administrative fees to distribute the settlement.
Settlement payments will be calculated based on such factors as the amount of gas produced and sold from each well, as well as how much was deducted from royalty payments. The number of people who submit claims could also affect settlement payments. Each member of the class that submits a claim will receive a minimum payment of at least $200. The settlement allows lawyers to collect up to one-third of the settlement, or roughly $18 million, subject to approval from the court.
The settlement is pending before U.S. District Judge John Preston Bailey in the Northern District of West Virginia. The judge gave it preliminary approval on Monday, which begins a process for public notice of the terms and a fairness hearing July 11 in Wheeling, West Virginia. Payments would not be made until that process is complete.
The Charleston Gazette-Mail and ProPublica want to tell the story of the changing landscape in West Virginia, and how coal and natural gas are impacting it. West Virginians: Tell us how your community is changing. Call or text us at 347-244-2134, or email us: changingwv@wvgazettemail.com.
Kate Mishkin and Ken Ward Jr. cover the environment, workplace safety and energy, with a focus on coal and natural gas for the Charleston Gazette-Mail. Email Kate at kate.mishkin@wvgazettemail.com and follow her on Twitter at @katemishkin; email Ken at kward@wvgazettemail.com and follow him on Twitter at @kenwardjr.
This article was originally published by ProPublica.
As Appalachia Ponders Plastics Growth, Report Warns Of Threat to Climate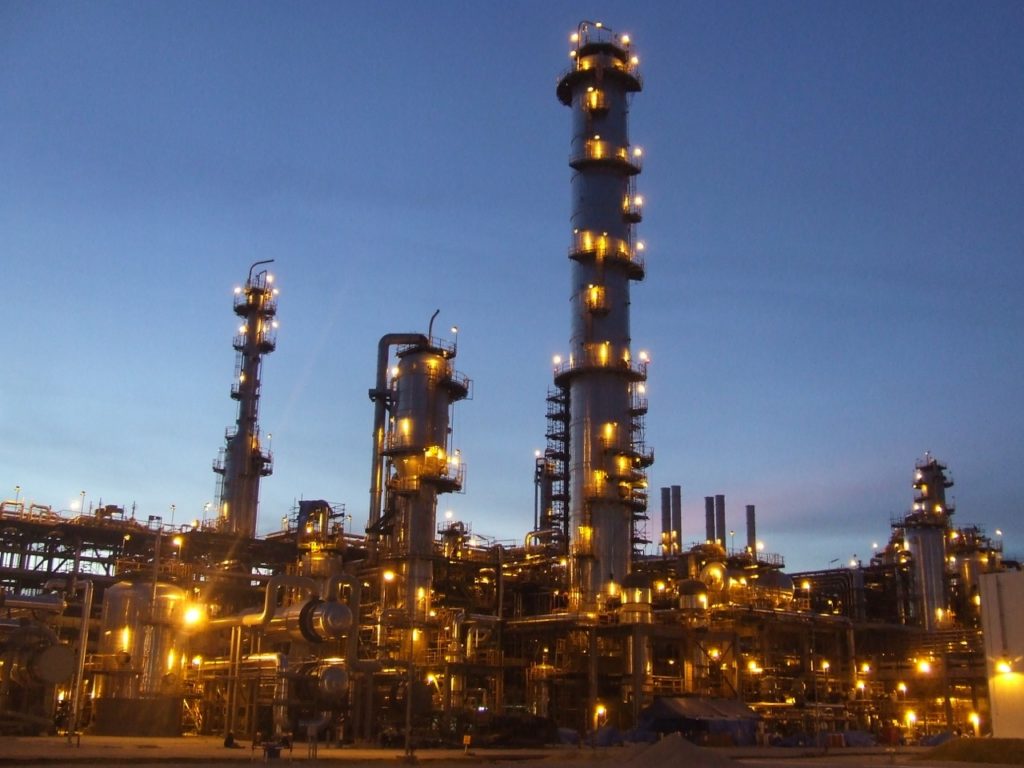 This article was originally published by the Ohio Valley ReSource.
As a new plastics industry emerges in the Ohio Valley, a report by environmental groups warns that the expansion of plastics threatens the world's ability to keep climate change at bay.
The report released Wednesday by the Center for International Environmental Law, Environmental Integrity Project, FracTracker Alliance, and others used publicly available emissions data and original research to measure greenhouse gas emissions throughout the entire life cycle of plastics. That includes the extraction of natural gas, used as a feedstock for plastic production, to the incineration of plastic products or their final resting place in the world's oceans.
"Ninety-nine percent of what goes into plastics is fossil fuels and their climate impacts actually start at the wellhead and the drill pad," said Carroll Muffett, president of the nonprofit Center for International Environmental Law and one of the authors of the report. "In light of the fact that the build-out of plastics infrastructure is ongoing and accelerating, we wanted to better understand the implications of that massive new build out of plastics infrastructure for the global climate."
Fossil-Fueled Plastics
The report estimates production and incineration of plastic this year will add more than 850 million metric tons of greenhouse gases to the atmosphere, or equal to the pollution of building 189 new coal-fired power plants.
That figure will rise substantially over the next few decades as the demand for single-use plastic continues to grow, the report finds. By 2050, emissions from the entire plastics life cycle could account for as much as 14 percent of the earth's entire remaining carbon budget.
Plastics manufacturers are investing millions into new petrochemical plants, including in the Ohio Valley, driven by demand and cheap natural gas from the fracking boom.
For example, the report cites Shell's Monaca ethane cracker plant currently under construction in Beaver County, Pennsylvania. It's permitted to release up to 2.25 million tons of greenhouse gas pollution annually. Similarly, Thailand-based PTT Global Chemical is seeking permits for a cracker plant in Belmont County, Ohio, across the Ohio River from West Virginia.
The plant would be permitted to release the equivalent carbon dioxide emissions of putting about 365,000 cars on the road. Muffett said that sort of increased investment in plastics manufacturing was one of the main reasons the groups decided to highlight the climate implications associated with plastics.
"This petrochemical build-out is a key driver of plastics contribution to climate impacts now and in the future," he said. "This build-out is going to lead to the production of massive quantities of new plastics. It's also going to lead to the incineration and disposal of massive amounts of new plastics."
Industry Response
In a statement, the trade group the American Chemistry Council said the report missed the mark because it failed to take into account that plastics are increasingly replacing heavier, more energy-intensive materials, which can reduce emissions during both the manufacturing process and during transportation.
"Because plastics are strong and lightweight, they help us do more with less," stated Steve Russell, vice president of the group's plastics division. "Plastics help us ship more product with less packaging, which means fewer trucks on the road; plastics help make our vehicles lighter and more fuel efficient, so we go further on a gallon of gas; and plastic insulation and sealants help make our homes and buildings significantly more energy efficient by sealing off outdoor temperatures."
The report also outlined a gap in emissions data for the plastics life cycle, particularly in its infancy, when natural gas is being extracted and transported to refineries and other manufacturing facilities.
"Throughout that process, there are significant emissions, and many of them remain unquantified," Muffett said. "Even many of the sources of emissions, like compressor stations, or the miles of pipelines involved, official estimates of how many compressor stations there are can vary by an order of magnitude, and that means that there are really fundamental senses in which the data for understanding the scale of this problem just isn't there. And it needs to be there."
The report also called for additional research into the impacts of microplastic pollution in the world's oceans, including more study of the ways in which microplastics may be negatively impacting the ability of oceans to take up carbon emissions.
Rallies, Legal Action, Grassroots Movements – A Year of Debate Over Proposed W.Va. Plant
This summer will mark one year since thousands of residents in Jefferson County, West Virginia, started a movement to rally against a Denmark-based company called Rockwool.
The company's proposed West Virginia plant would manufacture stone wool insulation across the street from an elementary school. The issue has sparked contention throughout the region. The voices from those against Rockwool have grown louder, but so too have those who do want Rockwool in the state.
Mention Rockwool to anyone in Jefferson County, and you'll likely get a range of responses. If you drive along almost any road in the county, you'll find sign after sign that read, "Say No To Rockwool" or "Stop Toxic Rockwool." In fact, along some roads, there are giant signs propped up on trucks and trailers saying that same message. It's clear, many in the county do not want this plant built.
Pro and Anti-Rockwool Groups Emerge
Since pushback to the proposed Rockwool plant erupted almost a year ago, the community has only grown more divided. Those against the plant have taken their challenges to the courts.
But those in support of the plant have gotten more organized, too.
"I am the secretary of Jefferson County Prosperity. It is 'prosperity for all of Jefferson County,'" Kearneysville resident Barbara Fuller told West Virginia Public Broadcasting.
Jefferson County Prosperity formed as a result of the strong opposition to Rockwool and is the only pro-Rockwool group in the county, with 50 active members and more than 1,000 likes on Facebook.
"Everybody [in the group] wants [Jefferson County] to be back the way it used to where people weren't at each other's throats," she said. "I mean, I can go into Walmart now, and they'll know who I am. And you know, I'll get nasty glares, which is crazy. And it never used to be like that. Jefferson County used to be so warming."
Fuller first spoke with West Virginia Public Broadcasting at one of Rockwool's open houses last August.
At that time, she wasn't totally on board with Rockwool yet. But after doing her own research and going to the company's open houses, she said she's now strongly supportive and believes Rockwool will be a good neighbor, safe and stand by their promises.
"They want to give back. They want the people around to be happy. They want their employees to be happy," she said.
FOIAs, Lawsuits and Election Upset
Denmark-based Rockwool makes stone wool insulation by melting down basalt rock and recycled slag, and then those fibers are spun to create a wool-like material used to insulate buildings, industrial applications or acoustic ceilings.
The company wants to build a 460,000-square-foot plant in Ranson, Jefferson County, and it would employ about 150 people earning wages between $35,000 and $85,000 a year. But it's two, 21-story smokestacks would tower over a local elementary school.
Some in the county feel as if they were blindsided by state and county officials who invited Rockwool to locate here.
"You weren't sure if this was scary or not," Harpers Ferry resident Shaun Amos said. Amos is a board member of the leading Rockwool opposition group called Jefferson County Vision. The not-for-profit group formed out of a Facebook group called "Concerned Citizens Against Rockwool" that has nearly 11,000 members.
"People had questions," Amos said. "And we weren't sure how we had gone from nothing. And then sort of just this trickling of information about some Danish company that was coming, to, oh, my gosh, there's a giant polluting factory about to be dropped down in the backyard, across the street from an elementary school."
Jefferson County Vision's mission statement includes fighting for clean air, clean water, and clean government. The group has filed legal action throughout the year; FOIA requests against the Jefferson County Commission and the Jefferson County Development Authority, or JCDA, all related to Rockwool. They've also filed lawsuits against the JCDA and the state.
One lawsuit questions the constitutionality of a PILOT agreement made between West Virginia and Rockwool. A PILOT agreement stands for "payment in lieu of taxes," and it's used as an incentive to attract businesses to West Virginia. Another lawsuit questions how the land was zoned on the location where Rockwool is expected to be built.
These lawsuits are still pending, but Amos is confident that Rockwool will be defeated.
"This factory is not coming here, because the citizens have decided that it will not be built here," he said. "This will not happen here, and it's just a matter of time before this water flood of citizenry finds the weak places in the wall and undermines the foundation that this thing came here on."
The debate over Rockwool even sparked upset during the 2018 election. Some new Jefferson County Commissioners were elected, and two House of Delegates seats in Jefferson County flipped from red to blue.
Dels. Sammi Brown and John Doyle, both Democrats, were elected, and both are adamantly opposed to Rockwool.
"I would venture to say, if an accurate poll were taken; if you hired an expensive polling firm to do a thoroughly accurate poll, that the results would be something like 20 percent of the county's population would be in favor of Rockwool, 60 percent against, and 20 percent undecided," Del. Doyle said. "So, it's essentially among those who have an opinion, it's 3 to 1 against."
Despite this though, Rockwool isn't backing down.
What's Happening Now?
Rockwool has been active within the county in the past year. The company has attended various community events and even donated $30,000 to the Shepherdstown Volunteer Fire Department.
"We really respect the commitment that we made to the community; to build the factory and create the jobs; that was the commitment on our side, and they made some commitments to us," Rockwool's North American President Trent Ogilvie said in a Skype interview with West Virginia Public Broadcasting.
Ogilvie said Rockwool will install two independent, public air quality monitoring stations for residents to check. Rockwool said this third-party group is an environmental consultant called ERM. Rockwool admits, however, they are still confirming this will be the consultant for the Jefferson County plant. Rockwool also said they are in the process of commissioning a third-party, human health risk assessment that will investigate the health impacts of the Jefferson County facility. Rockwool did not share the name of this group with West Virginia Public Broadcasting.
WVPB asked Rockwool if it was still worth locating to Jefferson County, given the level of pushback from so much of the community.
"We respect that some local citizens may have a different view and have a right to air their concerns," Ogilvie said. "And there, all we ask, is to engage in constructive, fact-based, open-minded conversation. We respect concern, and we just want to make sure we can engage and be transparent and answer their questions."
But Rockwool is facing a new challenge.
The Jefferson County Board of Education, in April, offered to purchase the land from Rockwool and use eminent domain if necessary. The Jefferson County BOE intends to use the site to build a regional student support center.
Rockwool filed a lawsuit against the Board of Education stating the move violates the company's state and federal constitutional rights.
Despite the pushback and division within the county, Rockwool President Ogilvie said he expects the plant to be operational by mid-2020.
This article was originally published by West Virginia Public Broadcasting.
'Razorblades & Feathers in My Throat': A Fire at a Pittsburgh Steel Plant Made a Major Polluter Even Worse
The complaint came in on an answering service for the Allegheny County Health Department's air quality hotline on Dec. 26 at 8:17 p.m.: "SMELL IS VERY BAD CANNOT EVEN LET DOGS OUT."
Another came in later that night, from Squirrel Hill: NEIGHBORHOOD SMELLS OF ROTTEN EGGS.
Two days later, a phone call from McKeesport: SMOKE IS FILLING WHOLE VALLEY CLEAR DOWN TO KENNYWOOD. HEAVY AND THICK, SMELLS HORRIBLE.
They kept coming. Over three months, thousands poured in to the health department, by telephone, online, or through a smart phone app.
Complaints obtained from the health department reveal descriptions of an industrial stench wafting over the old milltowns of the Monongahela River valley — "A STRONG ODOR OF SULFUR" or "STRONG BURNING SMELL" — and resulting health effects: "It's causing coughing for my husband and I," said one person from Dravosburg on Jan. 3.
The cause was U.S. Steel's Clairton Plant.
On Christmas Eve, a fire at the plant crippled its air pollution controls. For three months, the Pittsburgh area was blanketed with releases of sulfur dioxide much higher than usual.
For two weeks, the public was largely unaware of the releases. On Jan. 9, after six spikes of pollution above federal air quality standards, the county issued an air alert for the area. Residents criticized the county for the lack of information before the warning.
The county ultimately issued an April 15 deadline to the company to fix its pollution equipment. On April 5, 10 days ahead of schedule, the steelmaker finished its repairs.
But worries about air pollution, and its health impacts, remain.
The Clairton plant is the largest coke works in North America. To make coke, a key component of steelmaking, it bakes coal at high temperatures. The process creates sulfur-rich coke oven gas. The plant normally removes much of that sulfur from its waste stream, but the fire put a temporary halt to that.
To dispose of the gas, before the pollution controls were fixed, the plant flared it at several locations throughout the Mon Valley.
As a result, U.S. Steel emitted more than 70,000 pounds of sulfur dioxide (SO2) a day — five times the amount it's permitted for, said Jim Kelly, deputy director of environmental health at the Allegheny County Health Department.
"That's a lot of pollution. It's a lot of coke oven gas and so this a large opportunity for excess SO2," Kelly said.
"It's a pretty acrid smell. The problem with sulfur dioxide is, in the air, in the presence of water, it forms sulfuric acid. So you can just imagine what that does when you breathe it into your lungs."
What it does is burn the nose and throat, obstruct airway passages, and make it hard to breathe.
From her back yard on top of a hill, Doreen Luff can see the Clairton Plant — and smell it.
"When the wind blows, it blows the sulfur up here pretty good," she says.
Since moving to her house in the community of Jefferson Hills 12 years ago, Luff could always smell the plant, some days worse than others. But after the fire, things got worse. On warm days, she keeps her windows closed.
Her kids' schools stopped outdoor recess on bad air days. And in January, her 9-year-old daughter Katie got asthma. Luff blames the plant.
"She's never been sick like that before, but now she has asthma. She has to use an inhaler," Luff said. "I get nauseous, I have headaches, constant dizziness."
She's not alone. Her neighbor, Reita Derrick, says the air has made her cough: "It feels like I have at the same time razorblades and feathers in my throat."
Another neighbor, Christa Gaugler, said her kids complained of sore throats and burning eyes. Gaugler said after the fire she experienced a "thickness" in the back of her throat, "a nasty taste that will not go away."
Jacob Fleming, of Glassport, said he started wheezing after riding his bike. "I've never had any issues breathing. I feel like I have asthma now," he said.
Environmental groups and angry residents criticized the health department for not doing enough to protect air quality after the fire. But Kelly says the agency did what it could, within the bounds of the law.
Kelly said the department couldn't just order the plant to close down while it fixed those controls because he didn't think a judge would allow it. That's because coke ovens need to stay hot, or else they break down.
"To replace a coke oven is about $500 million," Kelly said. "That's something a judge will take into consideration if we order them to cease operation."
In February, the county tried to order U.S. Steel to put the plant on a hot idle — where the plant stays hot, but produces no coke. The agency backed down when it learned that U.S. Steel said it would have taken longer to put the plant on idle than to just repair its pollution controls.
One of U.S. Steel's flares overlooks the nearby town of Glassport. Outside the Dollar Tree there where she works, Jennifer Magura said the air was so bad she got bronchitis this winter.
"I have a rescue inhaler and I've been using it, like, nonstop," she said. "I mean, I already emptied two in the last two weeks and it's just hard to breathe."
Magura is a smoker, but says the kinds of breathing problems she's had this winter are different.
"I've smoked all my life, so I know what that's like and I know when things are worse than usual, because when I go to downtown Pittsburgh I'm not struggling as much to breathe. And that's like in the same day."
But some aren't so bothered by the plant's air pollution, as long as it is providing jobs. Hilda Lueckert of Clairton said she couldn't really smell anything different in the air. She's lived in Clairton all her life, and her son works at the plant.
"Well, everything needs to be cleaned up. They do have to follow (environmental) guidelines. But as long as there's smoke comin' out of there, I know the men are going to have their jobs. So…I don't have any complaints about it."
The Clairton plant employs 1,200, and supports another 1,800 jobs at two other U.S. Steel mills nearby.
Lueckert remembers the days when the air was so bad in Clairton you couldn't see your hand in front of your face. The plant is much cleaner than in those days, she said. U.S. Steel said it's already spent $37 million in pollution controls since 2016, and is spending $65 million more to improve those controls. The company reported profits of $1.15 billion in 2018.
"Give them a chance to work on it," she said. "Instead of shutting everything down, and having all these men out of a job. Give them a chance to improve it."
Back at her home in Jefferson Hills, Doreen Luff says she's thought about moving, but she doesn't think her family can afford to right now. Her husband Bryan works for Verizon and she's a stay-at-home mom.
"I talked about moving, but I think we're financially unable to," she said. "So we're kind of stuck here like a lot of people are."
Her 9-year-old daughter, Katie, said on some days, she has tried to hold her breath when she goes outside to wait for the bus.
"And I'm not really good at holding my breath," she said. "It kind of smells like sulfur. I don't, I don't like that…I don't like it at all."
Luff is glad the mill has put the pollution controls back on, but she says some days the air is still unbearable. She hopes her headaches go away, and that her daughter's breathing gets better, eventually.
This article was originally published by The Allegheny Front. The Allegheny Front is produced in Pittsburgh and reports on the environment. More at alleghenyfront.org.