Documenting the Opioid Crisis in Numbers and Film
I find myself having to drag my fingers over to click a Twitter link to read Caity Coyne's Aug. 30, 2018, Charleston Gazette-Mail story headlined "Number of fatal drug overdoses in 2017 surpasses 1,000 mark in WV."
The story is a grim check-up on how much worse the opioid overdose epidemic was in 2017 in West Virginia, in a state that is America's opioid overdose epicenter. One can get dizzy easily from the numbers as the Mountain State passed the 1,000 mark in overdose deaths for the first time last year:
"Of the 1,011 overdose deaths recorded for 2017 so far, 870 — about 86 percent — involved an opioid. This is about a 15 percent increase from 2016, when 759 people — out of a total 890 — suffered fatal overdoses related to opioid use."
Deeper in Coyne's story is an illustrative paragraph about just how bad this crisis has gotten in a few short years:
Since 2012, the total number of fatal drug overdoses in the state has increased by 81 percent. West Virginia has consistently led the country in the rate of overdose deaths, a statistic that is unlikely to change given the most recent numbers.
If you're wondering what the epicenter of the epicenter is, Coyne's article lists Cabell, Wayne, Logan, Kanawha and Berkeley counties leading the state in fatal overdoses per 100,000 residents. This is revealing as it underscores, if it wasn't already clear, that this crisis is not just a rural phenomenon, but is hitting hardest in the state's two most urban counties, too.
So, this is hardly an epidemic of backwood towns, but of suburbs and downtowns, also. You'd be hard-pressed to find a family member or friend in West Virginia who — putting the Six Degrees of Separation principle into play — doesn't know someone or know someone related to someone who has died in a recent year by opioid overdose.
Coyne's article also notes a leap in overdose deaths from the synthetic opioid fentanyl. Fentanyl, for anyone into Russian Roulette with a needle, is approximately 50 times more potent than heroin and 100 times stronger than morphine, according to the National Institute on Drug Abuse.
My six degrees of separation: hugs to the family and good friends of my pal Jesse, who overdosed via fentanyl earlier this year. Too soon, my friend. Way, way too soon.
Which brings me to "Recovery Boys,"the recently released documentary by Elaine McMillion Sheldon, a West Virginia native, now available for viewing on Netflix.
I didn't quite know what to expect from this follow-up to McMillion Sheldon's revelatory and Oscar-nominated documentary short "Heroin(e)." That documentary, for those who have not seen it (and, really, you must must see it), follows three women — Huntington's fire chief; a Cabell County family court judge; and a street missionary making outreach to prostitutes.
We see the three women, each in their own fashion, working the front lines of the city's devastating opioid epidemic– Huntington is the epicenter of the epicenter of the epicenter.
The 40-minute documentary is revelatory in that it manages to look head-on at an overwhelming, spirit-crushing, soul-draining crisis and finds some inspiring tough love in the front-line trenches. Somehow, their spirits — and a viewer's spirit — comes out the other side, dinged and bruised, but with one's hope, if not unscathed, not mortally wounded.
"Heroin(e)" also manages the hard documentary trick of telling a dire tale and leaving a viewer wanting more. I was surprised looking up a link to its Netflix page and being reminded how short the documentary is, a mere 39 minutes.
In "Recovery Boys," McMillion Sheldon and her crew go longer, at one hour and 29 minutes. I can't imagine what it must have been like to finally pull up all the film they'd shot onto a screen and start editing. But it must have been a daunting task. Her crew spent months and months and months,  day and night, following the ins and outs of the lives of four young West Virginians plagued with substance abuse disorder.
We're introduced to them as they enter Jacob's Ladder, a rehab clinic founded by Dr. Kevin Blankenship, a big-spirited specialist in critical care, whose program pulls the young addicts out of the streets and onto a working farm.
There are ups. One of the men comes to life interacting with the farm's animals, bringing to life a dormant family farm upbringing. You glimpse the boy again in the adult addict. There's also a delightful visit to a barn dance set to the uncredited old-time music of my friend Paul Gartner's group "Born Old."
And there are many downs. The young men try and put their best face on things, as they struggle to keep parental rights to children who hardly know them; to hold onto jobs as convicted felons peeing into cups; to manage the transition from drugged-out sofa dweller to get-to-work-before-dawn employee.
It would have been the easiest thing in the world for McMillion Sheldon to have ended her tale about an hour in, at a semi-triumphant moment as some of the young men graduate out of the farm work program into supervised apartments. That's where many a newspaper feature story about recovering addicts ends, with uplift and hope for the future.
But she is too honest a documentarian to leave it at that, even though it might have seemed a nice bookend to her previous documentary. Yet in fact, "Recovery Boys" is indeed a powerful bookend to "Heroin(e)," as it concludes with some of the young men seemingly on the path to recovery — shakily, but with at least one foot planted on the ground — while others have heartbreakingly gone missing in action.
The point being, we are all in this for the long haul. There are no simple solutions to what amounts to a crisis of societal dimensions and not one that is easy to file and forget under "Stupid, Weak Rural Folks Who Are Safe to Ignore."
"Recovery Boys,"  "Heroin(e)" and coverage by dogged media outlets like the Charleston Gazette-Mail are bugle calls for all hands on deck. Sobriety isn't easy, recovery won't come cheap and turning away is not an option. How could it be when the results of the crisis are in our faces every day?
I showed a draft of this article to a friend who works with rural school systems. He responded with a text noting that he had just checked in with two West Virginia principals, each of whom had two students whose parents had overdosed since school began.
"That is," texted my friend, "one death per week since school has started."
"Recovery Boys" is a reminder of what lies on the other side of the grim newspaper statistics — parentless children, neighbors' sons and daughters, fathers and mothers, grandmas and grandpas, overloaded court systems, front-line warriors and stressed out recovery grunts, all struggling to get us to a Malcolm Gladwell tipping point.
The subtitle to Gladwell's iconic treatise on how things never seem to change until they finally do is instructive when it comes to how to address the opioid crisis in print, film, 12-step groups and in communities far and wide, tiny and large: "How Little Things Can Make a Big Difference."
If she has it in her, I look forward to a third part to McMillion Sheldon's opioid epidemic work. That would be documenting the aftermath of when we finally — please, oh, please — cross a tipping point, when overdose numbers begin to plummet instead of rising like a fever.
Douglas Imbrogno is a freelance writer, social media video producer and trainer. Contact him through his website http://thewebtheater.com
Documentary 'hillbilly' Is Now Challenging Stereotypes for a National Audience on Hulu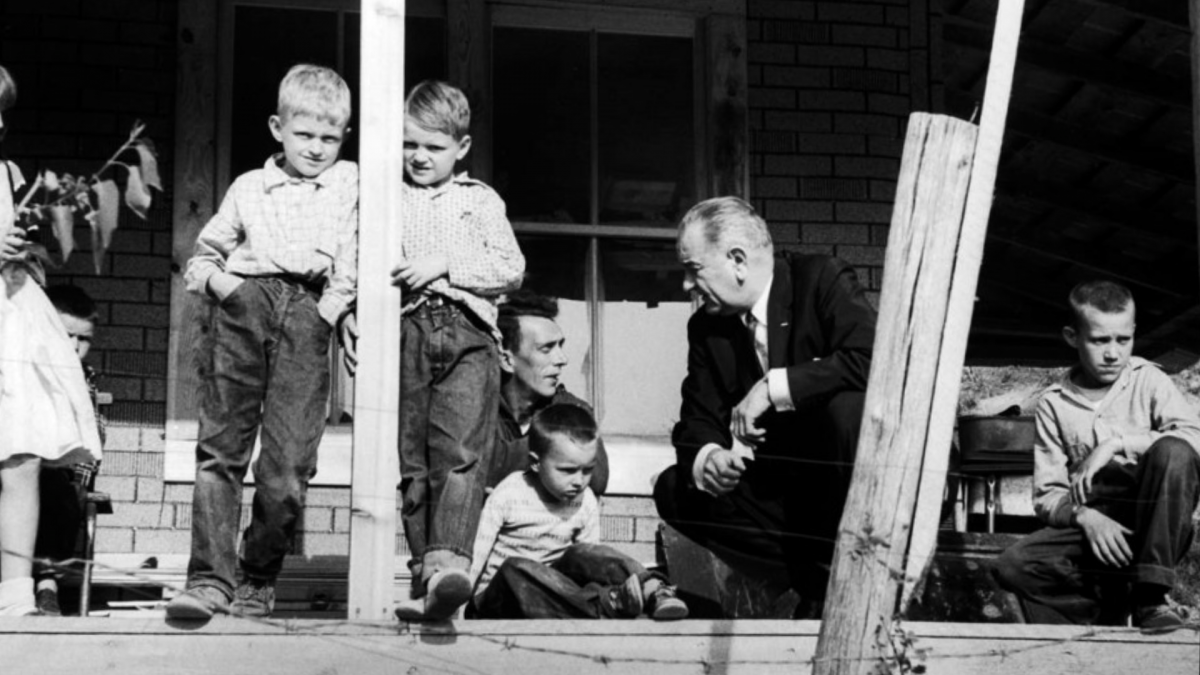 It was somewhat of a homecoming when Los Angeles filmmakers Ashley York and Sally Rubin came to Appalachia to film the documentary hillbilly.
York was born in Kentucky, studied journalism at the University of Kentucky, and was always looking for the right opportunity to document modern Appalachian culture. Rubin was born in Massachusetts but her mother was from Tennessee, and much of her documentary work has focused on Appalachia.
In 2010, York saw Rubin's film Deep Down about mountaintop removal and reached out, looking, perhaps, for an opportunity to collaborate.
"She thought I'd depicted Appalachian people as honorable and dignified," Rubin said.
"We were kindred spirits with the topic of demonization and discrimination that has been so pervasively depicted about Appalachia," York added.
In 2013, they began work on hillbilly. It started as an exploration of the term and the portrayal of the stereotype in all types of media.
"The film seeks to elevate the stories and perspectives of a wide range of people living and working in Appalachia," York told 100 Days one week before hillbilly's debut at the Nashville Film Festival in the spring of 2018.
"I've thought about media representation for a long time, and I would say this has not been an easy story to tell at all. We are definitely trying to use the film to abolish stereotypes about the region and to show alternative voices," Rubin said. "At the same time, we are committed to complex, multi-dimensional portraits of this region. Those aren't one-sided, and they're not easy to paint."
The picture they delivered is a vivid and nuanced portrait of a region. Where Coal Miner's Daughter and Harlan County USA focused on the industry of the place, the story of hillbilly is told by the people who have spent their lives in the region, as well as the artists, poets, activists, musicians, who express what it is to be Appalachian.      
The widespread fanfare and critical acclaim that has followed has been astounding.In October, after a long tour on the film festival circuit, Hulu acquired hillbilly, bringing it to a mainstream, national audience.
Hart Fowler spoke with York and Rubin after the Hulu acquisition, about the two years since the release.
---
HF: When you started this project, it was really supposed to be focused on the historical and contemporary portrayal of rural people and the term "hillbilly" in the media, but the 2016 presidential election became a significant part of the documentary. I imagine you weren't prepared for the timing or the scale of that election when you began the project.
SR: We'd already been filming for three years when Trump and the election happened. That was never on our radar in the production of the film, and then we had to play catch to figure out how this story was going to play nationally and how [the election] would play into our movie.
AY: We were looking for things to unify our cast and Trump was starting to become a thing. My grandma went to a rally and I was like, 'what?' I was very surprised by that. That was about the time we started to think there was something meaningful here. Both of us as lifelong democrats.
HF: That was a somewhat touching scene where you, Ashley, mention living your Granny's dream of leaving Kentucky. Two years after the documentary and three years into the Trump Administration, have you noticed any changes in your family's political views, or of their opinions on the current administration?
AY: My granny has a lot of great stories I've been recording, mostly in audio but also in interviews on camera too. It was kind of a natural progression for us to end up there, that November. I see them a lot, every time I fly in or out, I go through [Pike County] because it is close to the Cincinnati airport. So, I have a long relationship with them, sitting around the kitchen table, sharing stories. That's just the way we operate and have for a very long time, so I think that's why it feels so natural and organic– 'cause it is.
There's only a few people who we spoke with intimately in the movie who voted for Trump. Most everybody else is progressive and voted for Hillary, but we just don't talk politics with them. My granny and her Uncle Bobby [the two Trump supporters in the film], from what I understand, are still enthusiastic for Donald Trump.
We will see how things evolve as we get closer to the convention next summer. Let's say somebody like Joe Biden became the [Democratic] nominee. I wonder if he would be interesting to them. He certainly wouldn't have at any other point in their lives, and Donald Trump is not a shining star by any means.
Their point of view these days is very similar to what it was during the election. I would say ask them because we usually don't talk politics.
HF: Hulu acquired hillbilly this fall, but won't release the total number of views or streams on their platform so far. But it is a big distribution deal and now much larger audiences are able to see the film. Can you talk about some of the feedback you have received since the Hulu deal?
SR: In January 2019, [hillbilly] went live on Amazon and Youtube for purchase, but this Hulu release was the first on [a subscription-based] streaming platform. The biggest response to me from the people that view it has come from writing in to our page. Even internationally, where it comes up on their Hulu, they talk about how it changed their lives and changed their views. That is really gratifying.
AY: I've definitely been getting a lot of responses, a lot of emails, most saying, 'I stumbled upon this movie and wasn't looking for it. It kind of found me.' People overwhelmingly have been moved by it and relate to it in a way, many with shared experiences with people in the film talking about being marginalized or discriminated against, people really relate to that.
HF: One of those marginalized people you show in the film is Billy Redden, who famously played the small boy in Deliverance that plays Dueling Banjos. He shares in the film that he felt taken advantage of by the film and his portrayal in it, and has struggled financially since. How did he react to your film?
SR: I would say 100 percent of the cast and crew loved the movie and were behind it. [Billy] loved the movie and felt that it did his story justice. He came on the road with us to a couple of festivals.
AY: We did a crowdfunding campaign to bring him to Los Angeles when we brought the movie to the Los Angeles Film Festival. In hillbilly, Billy told us, "I was hoping I'd get to Los Angeles someday." But that didn't happen after Deliverance.
We had sold-out performances at the festival, including at the Arc Light which is one of the most premier cinemas in the world. It was a great experience, with the red carpet and all that.
SR: It was our second premiere in the heart of Hollywood and at the Warner Brothers studio that had made Deliverance. It was incredible, [Billy] got a standing ovation. He was paid $500 for Deliverance. We had a very generous donor at the film release that called in to donate $7,000 to him for his instability we showed in [our] story.
HF: In addition to discussions of Deliverance in your film, director Michael Apted's film Coal Miner's Daughter is referenced and he is also a source, sitting to speak to you all about Appalachian culture portrayed in film. He also spoke at some of your screenings. What was it like meeting and working with Apted, such a highly regarded and prolific filmmaker, in this project and the screenings of the film after?
SR: He came to our first screening in Nashville and everyone hooted and hollered [for him]. Our run here in L.A. was similar, where he had a long introduction and discussion with the audience. He was very supportive of the film, which was very gratifying after our five years of [work].
AY: It was great to spend time with Michael. We talked a lot together about Coal Miner's Daughter, another film that was always on when I was growing up. I love that movie and it is such quality cinema. My dad and mom love that movie, my sister loves that movie; it was meaningful to talk with him and hear about his experience showing the film [all over the country].
HF: Sally mentioned you premiered the film in Nashville, a city that's quickly changing and growing now, but is still the heart of Country Music, or historically hillbilly music. What was it like having this film show for the first time in that city?
AY: That was in 2018. The first screening sold out so we added a second screening. They had a red-carpet and we were the largest red-carpet of the [Nashville Film Festival] and a lot of the cast was there. It was really tremendous. Dolly Parton saw the movie and said it was wonderful, so it was great to have her blessing and kind words going into the festival.
SR: The premiere was really something. That's when we first spoke with The Orchard (an entertainment distribution company) and they made an offer and we negotiated for months eventually leading to Hulu buying the film. 
HF: Did you expect that coming in? I imagine the debut was a tense moment.
AY: Yes, [but] the movie was made with such loving care, I wasn't worried that we were going to offend people or have a negative response. There were certainly people who don't like the movie and have called it liberal garbage and who aren't sensitive to our point of view and that's fine.
Most people appreciate the movie and learned something from it. I think people are very compassionate about story-telling and I felt good about that.
HF: What's next for the two of you? Do you have any future plans to work together or are you moving on to personal projects now?
AY: I've a long long list of ideas of projects I'd love to get made. Working on some developments with HBO and an Apple series this year, and some documentary developments that I'm doing, exploring all kinds.
I would like to spend a lot of time making projects in Appalachia and Kentucky, absolutely.  AndI'm heading to New York tomorrow to go to work on a project on Broadway that I can't talk about quite yet.  
SR: I'm working on a short, personal, animated documentary called Mama Has a Mustache about being gender nonconforming and pregnant.
I am interested in working on a project in the future about queer Appalachia. I'd love to continue to work with folks from hillbilly and Deep Down, such as Silas House, Jason Howard and others with whom I've had a deep personal and creative connection over the years. It'd be amazing to align my two favorite communities in one film; the LGBT community and Appalachia. 
Hart Fowler is a freelance journalist and former publisher of 16 Blocks Magazine who has written for The Roanoke Times, C-Ville Weekly, Raleigh Magazine, Smokey Mountain Living, Electronic Gaming Monthly and Blue Ridge Outdoors.
Want to Tell the True Story of Appalachia? Join the Appalachian Advisors Network
During the 2016 presidential election cycle, Appalachia became the focus of an onslaught of national and international news coverage. Outlets parachuted into the region looking for stories that perpetuated generations old tropes of our communities. They got it wrong. But in 2020, we have the opportunity to help them get it right. 
100 Days in Appalachia, born out of that 2016 election, is calling on Appalachians to join us in an effort to provide greater context to media outlets who want to cover our region ahead of the 2020 election. So, we're creating the Appalachian Advisors Network and we're asking for your help to do it.
The Appalachian Advisors Network will help national and international news outlets better understand what is happening in our communities. The network will be made up of real people, doing real work on-the-ground.
Even though they're important members of communities, we're not looking for Mayors and CEOs– the kinds of people that reporters usually contact for comment. Instead, we want to create a network of workers, grandparents, students, volunteers– the people that don't usually get a chance to shape media coverage of their communities, but whose feelings and insights are a much better representation of them.
As a member of the Appalachian Advisors Network, you'll help the rest of America, and the world, better understand what Appalachia really is and the  issues, concerns, hopes and fears of the people who live here.
—
What's required:
Be willing to answer a few questions from 100 Days in Appalachia each month about your life and your community in the lead up to the 2020 election.
Be willing to talk to a reporter if they are interested in covering what's happening in the region.
Members of the Appalachian Advisors Network will receive a stipend.
—
If you're interested, fill out this form.
Appalachia's Deep History of Resistance
Protest runs through the region's veins like coal seams through the mountains.
When a group of Kentucky miners decided to block a coal-laden train from leaving a bankrupt mine in July, they weren't just laying claim to missing paychecks.
The miners in Harlan County won attention across the United States for their willingness to put their bodies on the line for their beliefs. In doing so, they're invoking the long-entrenched spirit of civil disobedience and direct action in the Appalachian Mountains. The mine wars of the early 20th century led to the rise of American unions in the 1930s and 1940s, but it's not just coal miners who have laid claim to a history of activism.
The first day of the Harlan County train blockade, July 29, 2019, also marked the 89th day of a 24/7 protest in Kingsport, Tennessee, over a monopolistic health care provider's move to downgrade a hospital's emergency services and close its neonatal intensive care unit, where sick newborns are treated.
And July 29 was the 328th day of the Yellow Finch Lane tree-sits in Montgomery County, Virginia, where two anonymous tree-sitters and a small support camp block construction of a 303-mile, 42-inch wide pipeline being built to move natural gas from the fracking fields of the Marcellus and Utica shale formations in northern West Virginia to a terminal just north of Danville in southern Virginia. From there, the gas would be sent on to the East Coast, and perhaps overseas.
These ongoing actions aren't recent aberrations. In 2018, more than 20,000 teachers in all of West Virginia's 55 counties went on strike for two weeks to secure better pay and benefits—and in the end were successful. That action inspired similar teacher strikes in Kentucky, Oklahoma and elsewhere.
In the mid-'00s, activists trying to stop mountaintop removal coal mining—a form of surface mining that uses explosives to blow off ridge tops to expose underground coal seams—regularly took part in direct actions, chaining themselves to equipment, disrupting stockholder meetings, and blocking access to mine sites and facilities.
These activists run the gamut in terms of age, class, race, ethnicity and hometowns. Women tend to be more prevalent in these actions than men, but everyone shares the frustration of fighting against a system that feels rigged, where other options are blocked, and the only thing left to do is to fight using one's body.
New generations join the fight for their rights
The depth of Appalachia's activist tradition can be seen in Becky Crabtree of Lindside, West Virginia. Crabtree grew up near Bluefield and went to work as a teacher in McDowell County in 1975. The year she started, local teachers, including her mother, went on strike for better pay, but Crabtree was afraid of losing her new job.
"When I didn't sign to go out on strike, teachers I loved and respected circled my car and asked why I wasn't going to go out on strike," Crabtree said. "It was my first grown-up job, and I told them I had agreed to work. They explained to me I had to go out on strike, and I understood. We stood together and had to go out on strike."
The teachers struck again in 1986, and Crabtree, now with 11 years of experience, became much more involved. By 2018, she was a substitute teacher, and she didn't go to Charleston to rally with thousands of others at the State Capitol, but she watched the children of those who did. She also took to the streets with signs of support for the striking teachers, standing with her mother and her daughters—three generations of West Virginia teachers—encouraging car drivers to honk their support.
That summer, Crabtree also protested construction of the Mountain Valley Pipeline across her Monroe County sheep farm by chaining herself to her 1971 Ford Pinto—the same car the other teachers surrounded in 1975—which was placed on concrete blocks straddling the pipeline trench.
"I had done all the things I knew to work the system," Crabtree said. "I had been to town meetings. I had spoken at pipeline-sponsored gatherings. I spoke about it on TV. We collected petitions. We had a case lined up to go to the U.S. Supreme Court about eminent domain, but they chose not to hear it this year. We had done everything we knew to do. It was all I could do, was to put my body across the pipeline."
Ultimately, Crabtree said she disrupted about a half-day's worth of work by pipeline crews before she was arrested and removed from the Pinto. She was charged with obstruction, but the charge was eventually dismissed.
Taking a stand—or a sit—against fossil fuels
Crabtree's action marked just one episode in a substantial campaign against the Mountain Valley Pipeline. Tree-sitters placed their bodies in the way of pipeline construction in Monroe County, West Virginia, and Franklin, Giles, Montgomery and Roanoke counties in Virginia. The longest-running tree-sit is near the town of Elliston on Yellow Finch Lane, where, as of September 2019, tree-sitters and a support camp have been in place for more than a year.
On the day the Harlan County miners began their train blockade, the Yellow Finch tree-sit was preparing for the possible arrival of federal marshals, because the pipeline company had asked a judge to remove them. That morning, a bulldozer roared on the opposite slope of the narrow hollow as protesters made breakfast and talked about what might happen later. The judge ultimately declined to remove the protesters, who remain in the trees to buy time while other activists pursued legal and regulatory avenues to halt construction.
The anti-pipeline movement grew largely from organizing efforts that were developed more than a decade ago to fight mountaintop removal in central Appalachia. Erin McKelvy, who works with the group Appalachians Against Pipelines, grew up outside Blacksburg, Virginia, and took part in Take Back the Night rallies with her mother, a professor at Virginia Tech.
McKelvy found another mentor in Sue Daniels, a local mountaintop removal activist who took her along on a 2004 trip to Inman, Virginia, where a 3-year-old boy had been killed in his sleep by a flying boulder blasted from a nearby surface mine. The two joined with others to plan what became known as 2005's Mountain Justice Summer and the beginning of a protracted campaign against coal companies.
The training sponsored by Mountain Justice taught McKelvy about direct action, preparing for legal fallout, speaking to media, and the importance of centering local leaders and voices.
Direct action, McKelvy said, "is a necessary tool in the toolbox. When regulatory agencies say yes to things that are in clear violation of the charters they have to protect air, water and the environment, and when there's so much momentum behind the sort of toxic death culture status quo, sometimes it takes physically getting in the way of those things that are destructive and dangerous to actually get anywhere."
Making business work for communities
Numerous Yellow Finch tree-sitters cited the Dakota Access Pipeline protests of 2016 and 2017 at Standing Rock Indian Reservation as a galvanizing moment for them. That event also has inspired other actions, including an around-the-clock protest at a hospital in Kingsport, Tennessee, that as of September 2019 stretched beyond 140 days.
Dani Cook grew up in Bristol, which straddles the Tennessee-Virginia line, but was living in Charlotte, North Carolina, when she traveled to Standing Rock and spent five days with a group of military veterans supporting the protest. The experience left a lasting impression, so when Cook learned that the neonatal intensive care unit at Holston Valley Medical Center was scheduled to close as part of the hospital being downgraded as a trauma center, she took to the street.
"When I came out here, I was by myself," Cook said. "I had no clue if anyone would come with me. All I knew is that what's happening here is so wrong, we just have to do something. At first, I thought that was emails and phone calls. I thought it was 450 people showing up at the [public] hearing. I thought, surely when the state hears from nurses and doctors and the community, it will do something. When that didn't work, all I knew to do was to make it physical."
Cook stationed herself on the sidewalk in front of the hospital and started talking about the plan set in motion by the hospital's owner, Ballad Health. Before long, she was joined by other people, and since then they've been a constant presence on the road in front of Holston Valley, waving signs, asking motorists to sign petitions and waving to honking cars.
"Our protest is 90 percent women," Cook said. "We have probably eight or so men who are here. Right now, it's four of us women and one man out here. That's pretty much the norm."
Women take the lead throughout history
That dynamic—of women taking leadership roles and driving direct action—appears throughout Appalachia, both geographically and throughout history.
"Women putting their bodies on the line—because that is really what they're doing— has been a historical pattern," said Jessie Wilkerson, a professor at the University of Mississippi and author of To Live Here, You Have to Fight: How Women Led Appalachian Movements for Social Justice. "They always center what I and other scholars call 'caring labor.' They're really emphasizing the labor that it takes to sustain life, to take care of other people, to take care of children, to take care of the environment, to take care of their communities."
Wilkerson's book was inspired by the Brookside Women's Club of Harlan County, Kentucky, which played a pivotal role in the '70s strike whose memory has been stoked by the train blockade. That's just one example of women taking the lead in direct action.
Ollie "Widow" Combs, for example, placed her body before a bulldozer at a strip mine above her Kentucky home in 1965, leading to her arrest and inspiring future movements such as Mountain Justice, 40 years later.
Kentucky residents also picketed over potential hospital closures in Hazard, Harlan, Middlesboro, and Whitesburg in the early '60s. Those protests eventually resulted in the establishment of numerous community-based clinics as part of Presidents John Kennedy and Lyndon Johnson's "War on Poverty" programs.
"Often the story is told as the federal government swoops in and is telling people what to do, but in fact, this came from protests around Washington, D.C., and in the region because of the hospital closures," Wilkerson said.
That action has echoes today in the Holston Valley protests.
Wilma Lee Steele, a resident of Matewan and a board member for the West Virginia Mine Wars Museum, fought coal and gas companies as a landowner whose property was dramatically affected by both. She said that today's activists increasingly connect their fights with the labor actions found throughout Appalachia's history, such as the West Virginia mine wars, an escalating series of labor showdowns that culminated in a 1921 declaration of martial law when thousands of miners faced off against law enforcement and private detectives on Blair Mountain. That vibrant connection between the past and present, Steele said, is a good thing.
"There's things happening in West Virginia," Steele said. "You see communities doing something. It can be hard to see, but underneath is a wave."
Crabtree, the teacher whose car was surrounded by striking teachers in 1975, remembered what she felt as she sat chained to that same car 43 years later, waiting in the early morning mists for pipeline crews to arrive.
"There's nobody in sight," she said. "Just the shadows of the trees. It's not quite daylight but it's not dark. It was one of the most peaceful moments of my life. That's real important to me. There was absolutely no fear. I knew logically that no jury in Monroe County would convict me of a crime for sitting on my own land, and I was doing the right thing. It's a wonderful feeling, of doing the right thing."
This article was funded in part by a grant from the One Foundation. It was originally published by YES! Magazine.