In Madison, West Virginia, All Star Wrestling draws hundreds of people to most matches.
The crowd is no different than any West Virginia high school sporting event: plenty of kids, small children to teenagers—and parents, grandparents, and others who you can tell by the skeptical  look on their faces, are not that into it. They brought their kid who loves wrestling and that's the only reason why they are sitting in an audience surrounded by screaming fans with music blaring.
Some of the adults look as though they came straight from work. They're teachers, mechanics, coal miners, people of all kinds love to come watch two men fight it out in the ring.
On one side of the court the bleachers are extended and a basketball hoop hangs from the rafters. When the lights finally go down, the wrestling ring sits brightly light, in the center of the arena, and the stage for tonight's events has been set.
ASW promotes about 10 events a year in Madison, with hundreds in attendance each time, and there are a lot of regulars, like Brandon Burns.
"It's just something fun to do, that we don't have to drive to Charleston," Burns said. "It's really the only thing in town we can do once a month."
"I don't ride four-wheelers, I don't play golf. I basically just teach school, coach and raise my family," he added. "It's nice to be able to come and do something that I enjoy, where I don't have to put out $40 or $50 to watch a WWE event in Charleston. I can come here for $10, bring my whole family for under $50 and have a great time."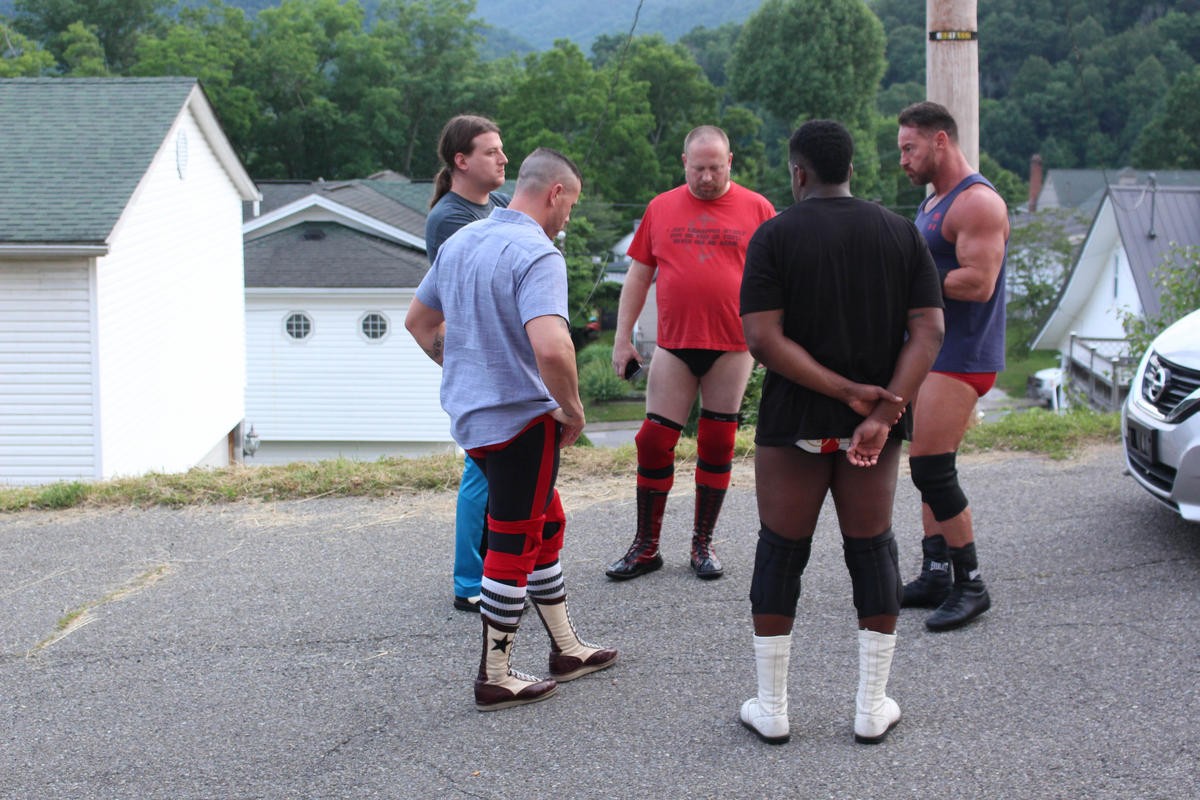 Shows at the Madison Civic Center are smaller and more intimate than the Charleston Civic Center, where the WWE– the national World Wrestling Entertainment, Inc.– does live events a couple times a year. That intimacy is what some fans love the most.
"It's not expensive. I mean we could pay a lot more money to go see other wrestling, but we don't. We come here," said Travis Craddock, a father who brought his family to the ASW 10th Anniversary show.
Craddock has been attending the shows since promoter ASW first started and says he's rarely missed an event.
"It brings families together. It gives us something to do. There's not much to do, and Gary has provided a lot of entertainment over the years," Craddock added.
Gary Damron organizes all of ASW's shows.
"This area has been hit so hard financially," Damron said of Madison. "A lot of jobs have been lost here and a lot of people are out of work. It kinda gives them something to look forward to and forget their problems for a little bit. [They can] just come out and enjoy a night of wrestling."
Rocky Rage is one of the local ASW wrestlers who says the sport is his escape. It helped keep him away from some of the gangs and drugs that many of his other friends were getting into, he said.
"I don't think I would have went down a different path, but I think it helped keep me away from certain settings," Rage said. "I think it was something that made me stay away from some other friends that were getting involved in gangs and this and that. And I'm like no, I can go wrestle and learn how to body slam somebody. I think I'll do that instead."
This story was originally posted by West Virginia Public Broadcasting. WVPB's Chuck Roberts contributed to this story.