Fact-check: Does West Virginia have the Nation's Fourth-worst Poverty Rate?
In a Nov. 8 op-ed in the Charleston Gazette-Mail, Democratic state Sen. Mike Romano expressed concern about the state of the West Virginia economy.
"Our poverty rate, which has not declined since the Great Recession, was 19.1 percent, the fourth-highest in the country, according to the U.S. Census Bureau," Romano wrote.
Are Romano's statistics about West Virginia poverty accurate? We took a closer look.
We turned to official U.S. Census Bureau data for poverty by state and looked at 2017, the most recent year for which data was available. While there are two main Census Bureau sources for poverty statistics — the Current Population Survey and the American Community Survey — experts we consulted with agreed that the American Community Survey data was better for a statewide statistic because it has a much larger sample size.
Romano was correct that West Virginia had the fourth-highest poverty rate of any state in 2017, at 19.1 percent.
Here are the five states with the highest poverty rates that year:
1. Mississippi: 19.8 percent
2. Louisiana: 19.7 percent
3. New Mexico: 19.7 percent
4. West Virginia: 19.1 percent
5. Kentucky: 17.2 percent
Our ruling
Romano said the poverty rate in West Virginia "was 19.1 percent, the fourth-highest in the country." He's right on both counts, so we rate his statement True.
This story was originally published by PolitiFact.

Fact-Check: Has the Affordable Care Act Given 200,000-plus West Virginians Coverage?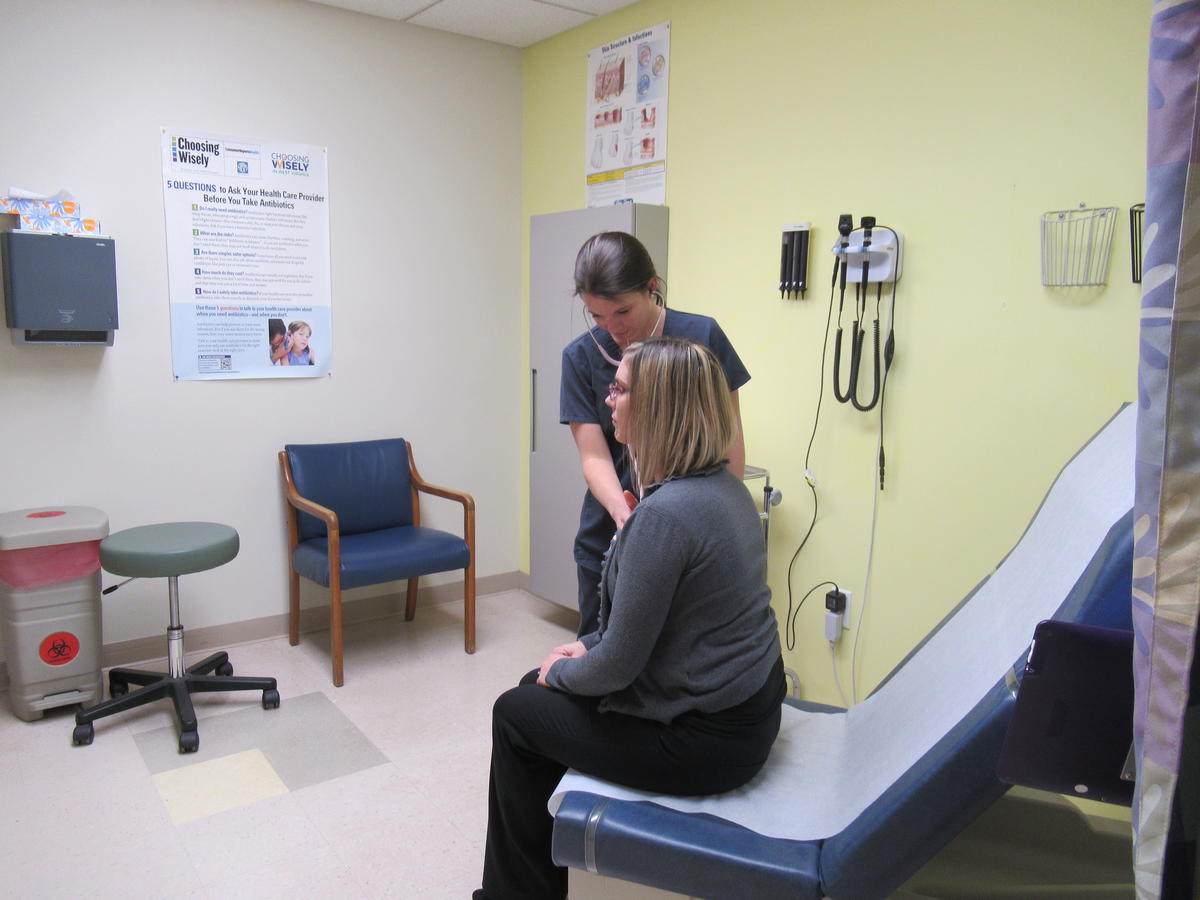 During the 2018 midterm elections, many Democrats across the country argued that they would be better positioned than their Republican rivals to protect Americans' health insurance provided under the Affordable Care Act.
The 2018 election cycle may be over now, but the West Virginia Democratic Party continues to make that argument.
In fact, the issue gained new relevance in March 2019 when the Trump administration said it has decided to seek the law's full repeal in an ongoing court case. (This is the same lawsuit that West Virginia Attorney General Patrick Morrisey signed on to, as we've noted.)
In an April 1 tweet, the state party said that President Donald Trump "is threatening to overturn the entire Affordable Care Act that provided over 200,000 West Virginians with healthcare coverage. Our seniors depend on it for affordable prescriptions and pre-existing condition coverage."
Here, we'll look at whether the party is correct that "over 200,000 West Virginians with healthcare coverage." (The West Virginia Democratic Party did not respond to an inquiry for this article.)
The Affordable Care Act provides two primary ways to get coverage — individual policies purchased on online marketplaces and an expansion of Medicaid to a wider group of eligible Americans. We turned to data on both types from the Kaiser Family Foundation.
For 2019, the number of West Virginians purchasing health insurance on the marketplace totaled 22,599.
And for fiscal year 2017, West Virginia added 183,100 residents to its Medicaid rolls due to the Affordable Care Act. (Kaiser communications director Craig Palosky said 2017 figures are the most recent available due to state-by-state reporting lags.)
Combined, that works out to 205,699 West Virginia residents securing coverage from the law, making the Democratic tweet accurate.
Palosky added that other West Virginians benefited from the law without specifically securing insurance under the law. For instance, the law required coverage of pre-existing conditions and provided more generous coverage of prescription drugs under Medicare.
Our ruling
The West Virginia Democratic Party said the Affordable Care Act "provided over 200,000 West Virginians with health care coverage."
The combination of insurance purchases on the marketplace and the increase in Medicaid coverage works out to 205,699, according to the most recent data available. That's in line with what the tweet said, so we rate it True.
This article was originally published by PolitiFact.
Fact-check: Did States with Campus-carry Laws See Enrollment Drop?
During their most recent legislative session, West Virginia lawmakers took up a bill that would require colleges in the state to allow students to carry guns on campus as long as they possess a concealed carry permit.
The bill ultimately passed the House, largely on party lines, before falling in the Senate.
During the House debate, one Democratic delegate, Andrew Byrd, argued that passing the bill could keep students from enrolling in the first place.
"The states that have passed (a campus carry law) have seen enrollment drop significantly," Byrd said, according to an account in WVNews.com. "We need to encourage people to come to our state, not be afraid to come to our state."
Has there been a significant enrollment drop in states that have passed a campus carry bill? We took a closer look.
When we contacted Byrd, he pointed to an article in the Houston Chronicle about international student enrollment declining in Texas, a state that has enacted a campus carry law.
"International applications to Texas' four-year public universities have plummeted over the past year by at least 10,000, a 12.5 percent decrease from last fall, according to a Houston Chronicle review of university data," the article said.
The article cited possible explanations by experts, including Jeff Fuller, a former admissions director at the University of Houston.
The most prominent explanations were "a sluggish global economy," "greater competition from other countries," and "President Donald Trump's anti-immigrant rhetoric," which Fuller said "has made some international students uncomfortable."
A less prominent explanation in the article was Texas' campus carry law, with Fuller saying it was "a sticking point for some applicants."
However, this is not especially strong evidence to support Byrd's assertion. Byrd said "states," but Texas is just one state. He also didn't specify international student enrollment, which the article did. It's also not clear that campus carry was the primary factor driving Texas' decline.
So we decided to take a broader look at states that enacted campus carry. Pedro Ribeiro, a spokesman for the Association of American Universities, said his group had no systematic data on the issue. So we dug through the numbers ourselves, state by state.
States that have campus carry laws
According to the National Conference of State Legislatures, 16 states explicitly ban carrying a concealed weapon on a college campus, while in 23 others, the decision is left up to each college or university. For instance, Liberty University in Lynchburg, Virginia, allows campus carry despite the absence of a state law. Tennessee, meanwhile, allows the right for faculty members but not students or the public.
Here, we'll focus on the remaining 10 states that have either legislation or court rulings that allow the carrying of concealed weapons on public post-secondary campuses: Arkansas, Colorado, Georgia, Idaho, Kansas, Mississippi, Oregon, Texas, Utah and Wisconsin. (Private schools are not included in the data because they are not required to follow the same guidelines.)
What does the data show?
When we looked at the data state by state, we found that public university enrollment trends in campus carry states have been, at best, inconsistent. Some states actually saw an increase after the law came into effect. We did not assess Arkansas, because we could not find data for the relevant period.
Four states — Colorado, Kansas, Oregon and Wisconsin — did see decreases after passage, though they were fairly small.
The campus carry law in Colorado took effect in 2010. Between that year and 2015, the most recent year available, enrollment fell by 5.8 percent.
In Kansas, the campus carry law has only been in effect for a little over a year. Between 2017 and 2018, the enrollment decrease was 1.1 percent.
Oregon initially saw a 2.9 percent increase in enrollment in 2011, the year its campus carry bill came into effect. Since then, enrollment has fallen by 4.6 percent.
Wisconsin's campus carry law also came into effect in 2011. Through 2015, the most recent year available, enrollment declined by 8.8 percent.
Two states saw no clear pattern in their enrollment figures.
Mississippi's campus carry law took effect in 2010. For the first year, the number rose. Enrollment dropped for the next three years, then increased again in 2015, the most recent year with available data.
Utah saw an increase after its campus carry law took effect in 2004. Since then, there was a three-year decrease, followed by a four-year increase, another decrease in 2012, an increase in 2013, and another decrease in 2014, the last year for which data is available.
The remaining three states actually saw increases in their enrollment.
Texas passed its campus carry law in 2016 but data shows a 2.9 increase in enrollment between 2015 and 2017.
Georgia's campus carry law took effect in 2017. Enrollment has increased by 2.2 percent since before the law.
Finally, Idaho's enrollment rose by about 11 percent after its campus carry law took effect in 2014. The most recent data for Idaho runs through 2015.
To sum up: Four of the nine states we looked at saw fairly consistent enrollment declines after a campus carry law took effect, while two showed no consistent pattern and three saw enrollment increases.
In other words, there was a lot of variability, contrary to what Byrd said.
But even in the cases of the states with modest declines, it's not clear that gun laws were the driving force.
Many other factors — such as the size of a state's college-age population, whether universities are expanding or contracting their offerings, and broader economic forces — can affect enrollment numbers. For instance, improving economic conditions after the Great Recession may have led some students to take jobs rather than enroll in college.
David Bills, a University of Iowa sociologist who studies education, said it's not impossible that there could be some relationship between campus carry and enrollment declines, but he said he's never seen research on this question.
"Establishing a causal relationship between a particular law and enrollment trends would demand a very rigorous research design," Bills said. "The standard of evidence would have to be pretty high. … If that research exists now, I'm not aware of it."
Our ruling
Byrd said, "The states that have passed (campus carry laws) have seen enrollment drop significantly."
His evidence for this assertion was one newspaper article that speculated that campus carry was a reason why international enrollment has declined in Texas. But that's a far narrower finding than he indicated — and other factors have as good a claim, if not a better one, for being the driver of that decline.
When we looked at the numbers more broadly, there is no consistent pattern in states' enrollment fluctuations following the enactment of campus carry laws. In fact, a slight majority of states either saw increases or a zig-zagging trend line. And even in the states where enrollment dropped, it is hard to say that campus carry was the reason.
We rate his statement False.
This article was originally published by PolitiFact.
Fact-check: How Many Oil and Gas Jobs Are There in West Virginia?
West Virginia Del. Joshua Higginbotham, a Republican, touted the number of jobs created by the gas and oil industry in West Virginia during a Jan. 23 interview with West Virginia Public Broadcasting.
"Tens of thousands of jobs (are) created in West Virginia by the natural gas and oil industries," Higginbotham said.
Have that many jobs been created by the industry within West Virginia? The answer is more complicated than we initially expected — so much so that we're not providing a Truth-O-Meter rating for his statement. Instead, we'll look at a few different ways of measuring this statistic, each of which have their own benefits and drawbacks.
The American Petroleum Institute study
We did not hear back Higginbotham's office for this article, but we did receive a response from Jennifer Cox, the manager of member services at West Virginia's Oil and Natural Gas Association.
Cox referred us to data from "Impacts of the Oil and Natural Gas Industry on the US Economy in 2015," a 2017 report published by the American Petroleum Institute, a national trade group.
According to this report, West Virginia had 70,874 total jobs in the natural gas and oil industry in 2015.
The figure in the report includes three classes of jobs. The state had 38,211 direct jobs in the oil and natural gas industry. These jobs are "primarily engaged in the drilling, well servicing, exploration, production, gathering, processing, marketing, transportation, storage of distribution of oil and/or natural gas," Cox said.
In addition, the state had 9,309 indirect jobs, which helped provide needed goods or services to the industry.
Finally, the industry induced another 23,353 jobs, which were supported by expenditures by people employed within the oil and natural gas industries.
It's important note that this data comes from the industry itself, rather than an independent arbiter.
It's also important to note that this data is a few years old. In an industry that's subject to expansions and contractions based on the state of the international energy market, a data lag that long can make a difference. For instance, a different American Petroleum Institute report for West Virginia published two years earlier than the report referenced above found a larger number for oil and gas jobs in West Virginia — 80,400 direct, indirect and induced jobs.
Even if you limit the number to direct jobs, the most recent API report bolsters Higginbotham's description of "tens of thousands of jobs," since it cites 38,211 direct jobs.
However, Brian Lego, an assistant researcher professor at West Virginia University's Bureau of Business and Economic Research, told PolitiFact West Virginia that it's possible the numbers could turn out differently if the methodology was changed.
So we kept looking. And it turns out that Lego was right.
Bureau of Labor Statistics data
We turned next to the federal government's official employment database, collected by the Bureau of Labor Statistics. This showed a vastly smaller pool of oil and gas employment in West Virginia.
The category of oil and gas extraction had 2,238 employees in West Virginia in September 2018, the most recent month available. There were an additional 2,786 employees in support activities for oil and gas operations.
The total for these two categories works out to about 5,000 — which is a whole lot less than what API found. What gives?
Talking to experts in employment data, we found a couple of explanations for the difference.
One big one, said API spokeswoman Sabrina Fang, is that the BLS data excludes contractors and sole proprietorships and partnerships. Such arrangements are "an especially large factor in the oil and gas extraction sector," she said. (Other economists agreed.)
Experts also said that professional services — such as lawyers reviewing lease agreements for drilling — wouldn't necessarily be captured in the BLS data.
The support categories BLS tracks "combine employment from multiple extraction industries, and there's no way to know how much of that bucket to allocate to coal, oil and gas, or other industries," said Jed Kolko, chief economist with the jobs site Indeed.com.
A third difference is that API's study included several industry sectors that are outside of the pure oil and gas extraction activities captured in the BLS data. The report lists such categories as oil and gas pipeline construction, petroleum refining, various types of asphalt manufacturing, and gas stations.
The inclusion of gas stations may go the furthest to explain the divergence between API's data and BLS's.
The API report didn't specify how many of the oil and gas jobs in West Virginia come from gas stations, but in the report's nationwide data, gas stations accounted for about one-third of all the jobs API tallied in the oil and gas sector. So including gas station jobs helps explain why the API number is so much larger.
The U.S. Energy and Employment Report
There's a third study we can look at, and its figures rest somewhere in the middle of what BLS and API found.
It's the U.S. Energy and Employment Report, which was published most recently in 2019 by the Energy Futures Initiative, a "clean energy" think tank led by former Obama administration Energy Secretary Ernest Moniz, along with the nonpartisan National Association of State Energy Officials.
This study is both three years more recent than the API study and also uses survey methods to get the closest approximation of the number of contractors working for the oil and gas sector, as well as how much time they spend working on oil and gas efforts compared to work for other sectors.
This report found 4,647 jobs in West Virginia in the oil sector and another 5,816 in the natural gas sector. David Foster, who helped prepare the report for the group, told PolitiFact West Virginia that he would recommend adding in roughly another 5,000 jobs in pipeline distribution in the state to measure the oil and gas sector most accurately.
This adds up to more than 15,000 jobs — more than BLS found, but less than API. This figure does not include some of the sectors API included, such as asphalt operations and gas stations. Foster said he doesn't object to API including gas stations in its total, but his group didn't dig up that data.
So, using the U.S. Energy and Employment report's total as a middle ground, and adding gas station employment to it, gets the total up to about 20,000 oil and gas jobs in West Virginia — the minimum necessary for Higginbotham's "tens of thousands of jobs" to be accurate.
Still, the specialists we interviewed were reluctant to choose a single best number for West Virginia employment in oil and gas, suggesting that a range is probably more appropriate.
This article was originally published by PolitiFact.